Everyone prefers to choose a matching belt for their suits, but have you ever seen somebody using such a creative belt? In this post, we have rounded up 12 creative belts, record video, play music, secure your money, open the bottle, measure your weight or even work as shower head… It is really interesting to see those innovative ideas for belt.
1. The Grillslinger Sport Set [link]
The Grillslinger Sport Box set includes:
Grillslinger Sport Tool Belt
Two Lock-and-Load Washable Inserts
Speed Tongs
Pro-Flipper (Spatula)
Insulated Beverage Cooler
Twelve month warranty on the quality of your Grillslinger Sport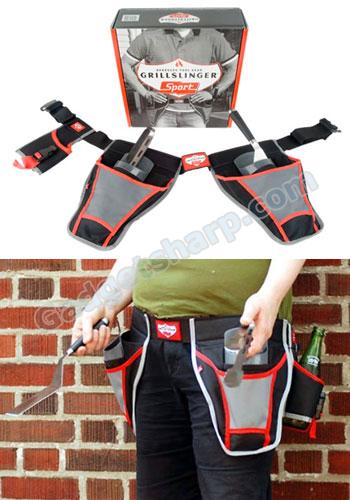 2. Bottle Opener Belt [link]
Belly up to the bar, boys! Everyone will want to be next to you, the guy with the built-in bottle opener on his belt! This heavy web belt is trimmable and adjustable for any size beer-drinker, and packed in a clear, peggable display box.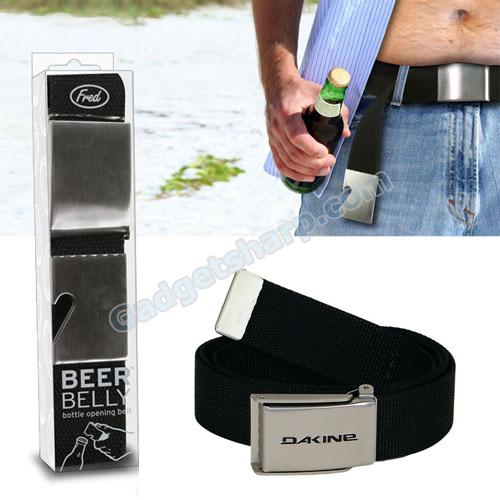 3. Booze Belt: The beer supply for the handy man [link]
The Booze Belt is a unique personal liquor dispensing system! With two holsters for the spirit of your choice, and six molded shot glass chambers for the included shotgun shell shot glasses, you'll be the undermining law and order (responsibly of course) in no time!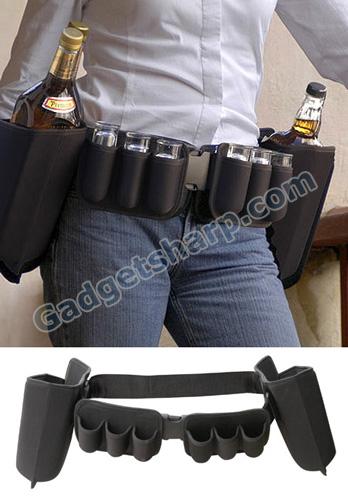 4. Shower Belt [link]
Shower Belt is designed that attached to any faucet or fountain to let you take a shower while traveling.?The shower belt is a great thing to have if you?re a person who find yourself being in transit a lot. The possibility to freshen up in airport restrooms or public drinking fountains leave a lot to be desired since nothing can top a full-body cleansing. The shower belt provides you with this opportunity as you will always be carrying with you a shower hose and head that fits most any faucet or fountain nozzle.
It even has little soap bottles attached on the side. What a crazy idea!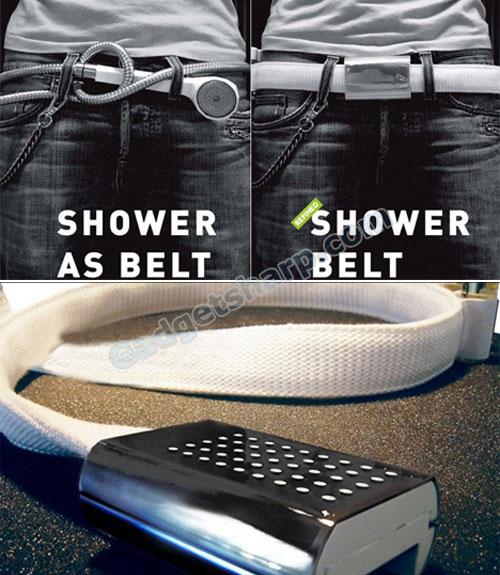 5. Weight Watch Belt [link]
Great belt, I need one for my diet!!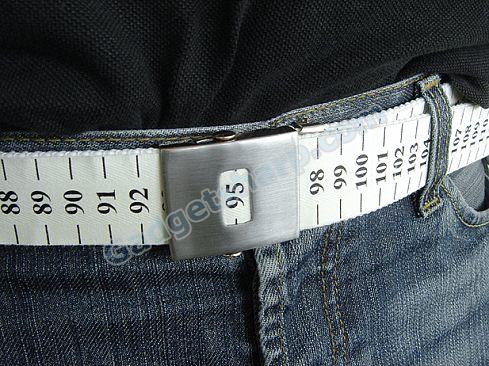 6. Bacon Belt [link]
If you keep eating BBMBs (Bacon, Bacon and more Bacon sandwiches) like that, you are definitely going to need a bigger belt. This soft vinyl Bacon Belt with metal buckle fits waist sizes 30? to 40? which should give you ample room to grow out your bacon belly. Isn?t it time you celebrated your girth with a belt that?s deserving of its place around your midsection? The perfect gift for the fashionable meat lover.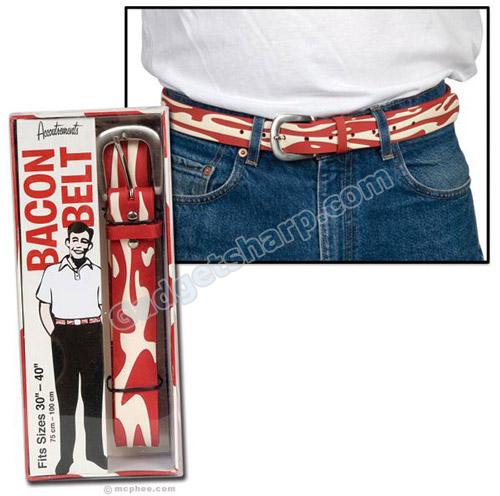 7. 686 Original Snow Toolbelt [link]
The 686 Original Snow Toolbelt has your back when your bindings flail. Don't miss your well-deserved freshies because your binding is sliding around. The Toolbelt's integrated #2 Phillips and #2 flathead screwdrivers, and 1/2, 9/16, and 3/8-inch wrenches help you rectify any on-snow mechanical inconvenience. Why worry about pocketing extra tools? If you're wearing pants and you hold them up with the Original Snowboard Belt, you're set for anything.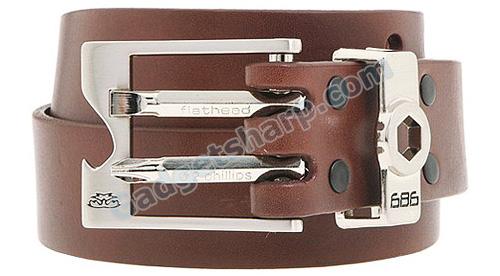 8. Tube Belts [link]
Tube Belts made from the recycling inner tubes of the bicycle. Wow! A good idea and green. Because it is very elastic and flexible. They handmade by a Switzerland company. Their products included the tube of street bike in 40mm, race bike in 35mm and downhill bike in 50mm.The tube with the shine stainless steel buckle, became a cool belt!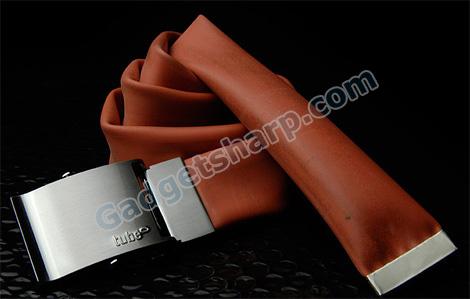 9. Lullabelly Prenatal Music Belt Deluxe Package [link]
Most mum-to-be would like to play classical music for their babies, and that is believed helpful to emotional and educational development. The Lullabelly Prenatal Music Belt, a soft belt that is relaxing for both the pregnant mothers and the babies, has been invented to increase the possibility the ?Mozart Effect? will take place.
Lullabelly utilizes safe sound level technology; maximum volume level is similar to a mother or father speaking or singing aloud to their baby in the womb. For added safety, the Lullabelly speaker has a built-in volume control dial so, when using the dual adapter, mom can separately control the volume of her earphones and the volume of the music playing for her baby.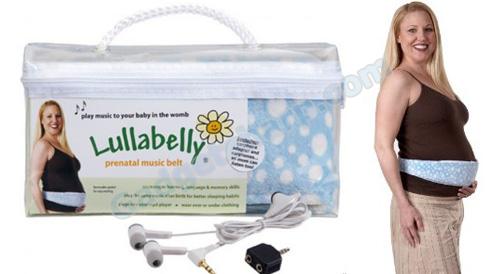 10. Belt Buckle Designed with Sliding Condom Holder [link]
The belt buckle, doubling as a condom holder, is designed to ensure a safe date without any bustles. So when going out for a date, don?t forget to prepare one or two condoms in a shiny buckle and attach it to your belt.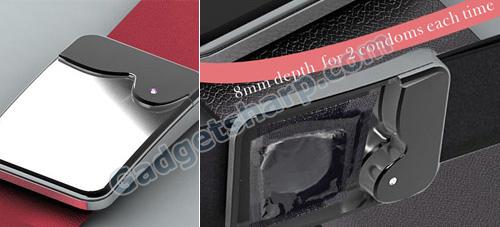 11. Casual Money Belt [link]
Using handsome leathers and superb craftsmanship, Rolfs makes stylish and functional designs that offers quality and value. 1 1/4" wide constructed with genuine full grain, oil tanned leather with a antique brass finish buckle with a stitch on leather piece that gives extra style to the belt. This belt will keep your currency (15-25 bills) secure in a 13.5" wide zippered compartment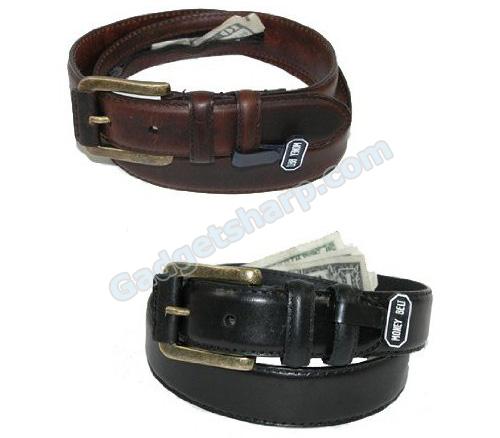 12. Belt Buckle Spy Camera DVR [link]
Minox is selling a seemingly innocent belt that happens to have a hidden camera built into it. The belt can record videos, which will likely be every perv?s dream. I?m sure with this in hand many teen boys would love a chance to accidentally walk into the girl?s locker room and then have the recording to enjoy for years to come.
It not only records video, but it will record audio as well. Giving you handy blackmail material when needed. It records onto an SD card and includes a USB adapter.