Today, we will present you with 11 Creative and Unusual Socks Design which will keep you warm and make you feet look special. Of course, they are not only visual attractive, some of them have really useful function like "Zip It Passport Socks" which is definitely a sweet and safe design for savvy travelers and "Massage Socks" which is clearly labeled with each pressure point making the ancient and natural art of reflexology easy. It is amazed to see those simple but creative ideas applying to our normal socks.
1. Anatomically Correct Bone Socks [link]
Considering fashions continuing fixation with skulls and skeletons, these (anatomically correct) bone socks come from an unlikely source. The bones in your lower leg and foot are shown on knee length socks. Soles show reflex points. Go skinless with this amusing design and learn the real names for your big toe, shin bone and more. Knee length.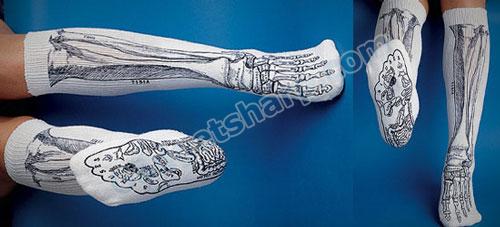 2. Hi-Top Socks [link]
Add some attitude to your kitten heels or slouchy boots in these adorable graphic socks that look just like black hi-top sneaks! Wear with a boat-neck neon tee and a pony tail on the side of your head to complete the retro look.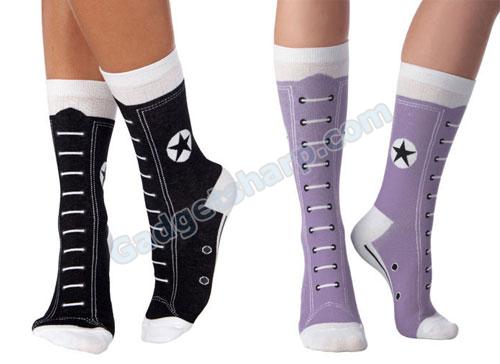 3. FOLLOW ME twitter TATTOO thigh-high stockings [link]
These are so cool!!! (in a Geek Chic kind of way) :) They are wonderful conversation starters and help you meet new people easily! They are sexy, funny and flirty. Guys love them! Even if you?re not on twitter these socks would make a perfect gift for your friend who is :)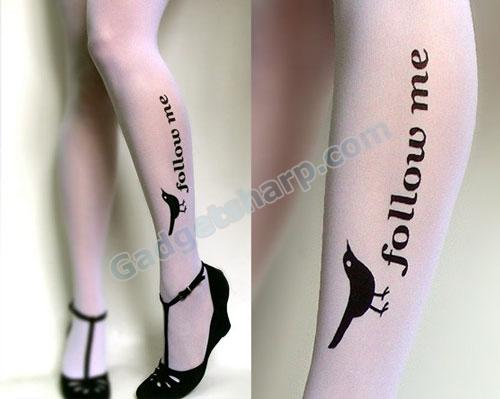 4. TATTOO body color tight knee-high socks [link]
They are guaranteed to turn some heads! They compliment your feet and make you feel like you have a gorgeous tattoo. They are chic and unique and you won't find them anywhere else! The design is printed on the side of the leg, on one side only (if it was symetric on both sides it wouldn't be much of a tattoo, right?). You can also wear the tights the other way around and the tattoo will be on your other leg.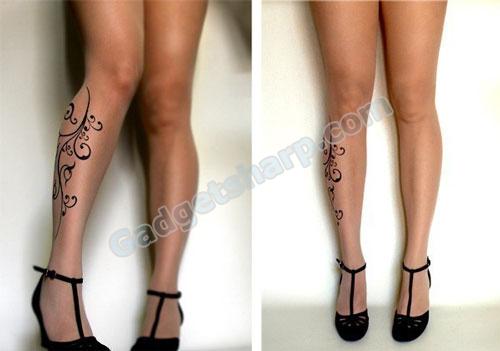 5. Toeless Socks [link]
Keep your feet warm and cozy while stretching out with YogaToes. Original toe-less pedicure sock, protects new-ly painted toenails & helps moisturizers soak in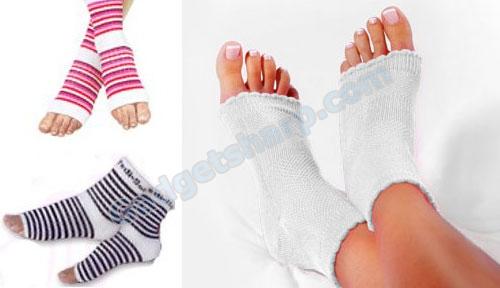 6. Zip It Passport Socks [link]
Travel Socks With a Pocket. Comprised mostly of the patented high-performance fiber, Comfortrel XP, this comfy, moisture-wicking calf-high sock is perfect for the savvy traveler on the move. There's nothing like going through train stations or airports with your hands full always wondering if your valuables are safe and secure. With a pocket large enough to carry your passport, cash, keys, and money, you can outsmart even the slickest thief determined to ruin your trip. Zip It Travel Socks - smart gear for savvy travelers.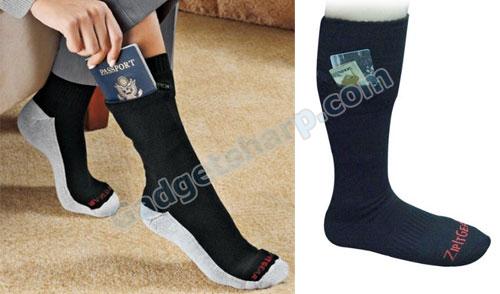 7. Cigarette Socks [link]
If you were a smoker, know a smoker, are a smoker or just like super warm feet, KICK THE HABIT socks are just right for you.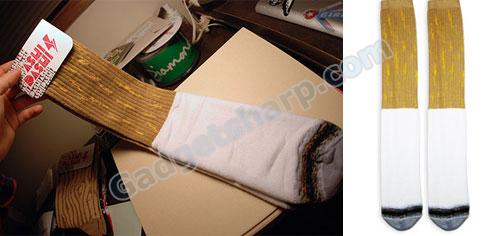 8. Massage Socks [link]
One size fits all. Stimulate and smoothe through the ancient and natural art of reflexology. Simply apply pressure with your thumb to each clearly indicated pressure point to stimulate your vital organs into better health.
The socks have individual toes and are clearly labelled with each pressure point making the ancient and natural art of reflexology easy. Simply apply pressure with your thumb for each specific point.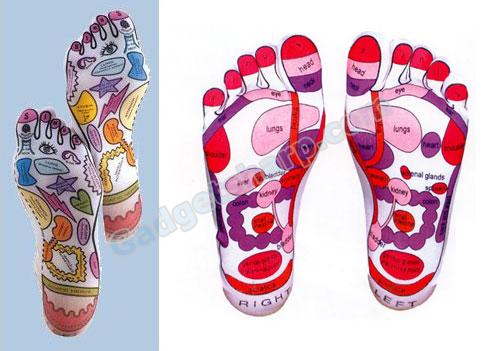 9. Rechargeable Heated Socks Keep Your Feet Nice And Toasty [link]
While out in the cold, keep your feet warm and dry with the Lectra Battery Heated Boot Style Socks from Nordic Gear, Inc. These heated socks feature a recessed channel built into the leg and toe area which keeps the heating unit invisible and flush with the sock. Hollofil? provides maximum wicking for comfortable dryness.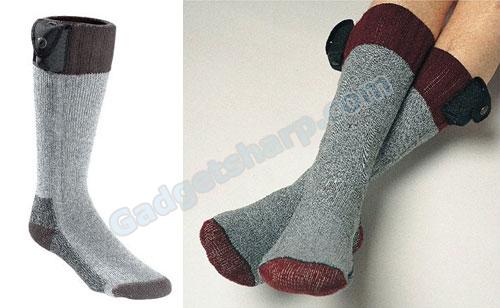 10. ACORN Unisex Slipper Sock [link]
Looking to relax your way through harsh winter nights? This slipper-sock hybrid from Acorn is an excellent choice. Its knitted wool upper and soft suede sole are perfect for lounging around the great indoors.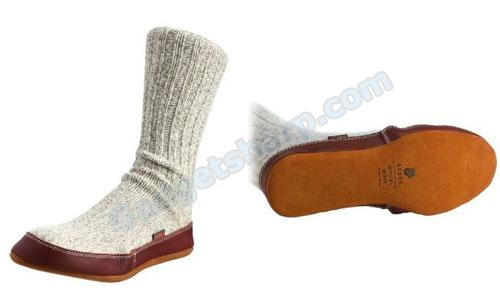 11. Bunion Support Women's Quarter Sock, Pair [link]
Foot health specialists developed this quarter sock with five innovative features, so now bunion sufferers can walk in total comfort. Starting with a toe separator that prevents friction between the first and second toe, joined by a wide toe box to allow toes to move freely. Next comes a soothing bunion cushion for the outside of the big toe, while a metatarsal cushion adds ball-of-foot padding and extra support is given to the medial arch.