For these who eat sushi often or enjoy Asian food of any kind, soy sauce dispenser and dish are one of those essential accessories. Instead of having some unattractive normal bottle or dish on table, you can have something not only functional but also beautiful. Check the 11 Beautiful Soy Sauce Dispensers and Dishes in this post, which can definitely help to add a beautiful accent to your table setting.
1. A di Alessi Lily Bird Soy Sauce Container [amazon]
Lily Bird soy sauce container in bone china designed by Stefano Giovannoni in 2008
Adorable mate for your sushi set, soy sauce pours out of bird's beak, hand painted
Dish washer safe
A di ALESSI collection
2 inches wide, 4 inches long, 3 inches high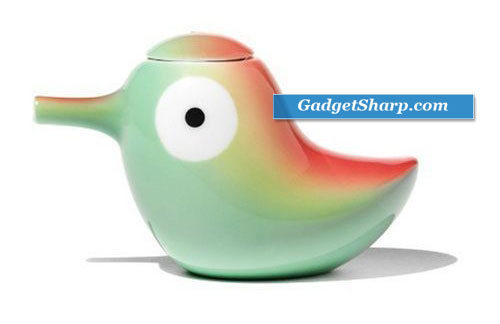 2. Hakusan Porcelain C-type soy sauce pot White [amazon]
Japanese famous porcelain product
Product Dimensions? Dia 2.95?Height 2.75 inchi 3.38oz
Based on Small Plate Square, the products is produced to fit each plate finely.
Selecting the different size, you can easily arrange and style the dish for dinner or party.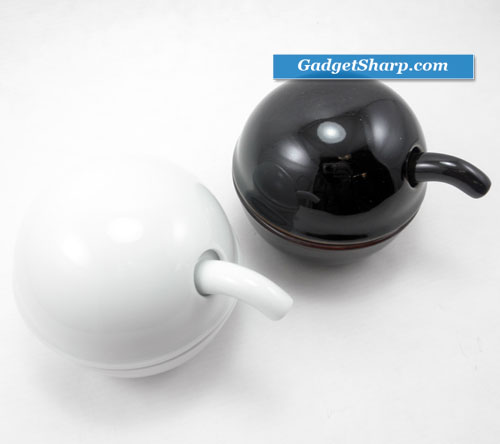 3. Star Wars R2-D2 Soy Sauce Bottle Holder Dispenser [amazon]
Fully licensed collectible Star Wars Soy Sauce Bottle
Can be spread on your favorite dishes.
Dimension: 4" Tall
Imported Japan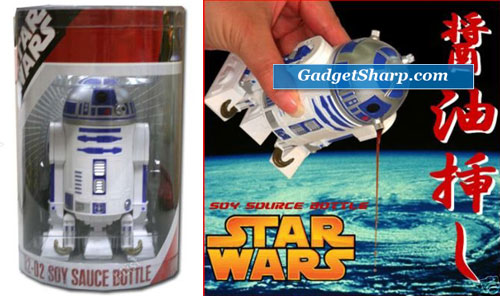 4. Black Ceramic Soy Sauce Dispenser [amazon]
Give you Asian dishes some style and complement them with this soy sauce dispenser. Made of durable yet light weight black ceramic, the dispenser features a stylish lipped rim design, and has a spout much like that of a tea kettle. A handled lid seals off the dispenser and protects the soy sauce when not in use.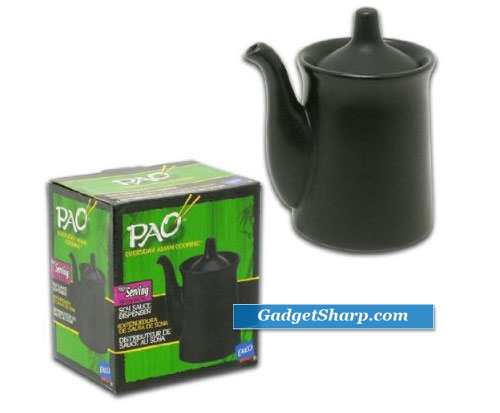 5. White Porcelain Sauce Dispenser [amazon]
You wont find large bottles of condiments gracing the table of an Asian household. Everyday sauces such as soy sauce or pot sticker sauce or chili oils, etc. are usually placed in smaller vessels that wont overwhelm your lunch or dinner service at home. This simple, white porcelain version will work well with a variety of styles and is an authentic and delightful way to present your condiments. Dishwasher safe.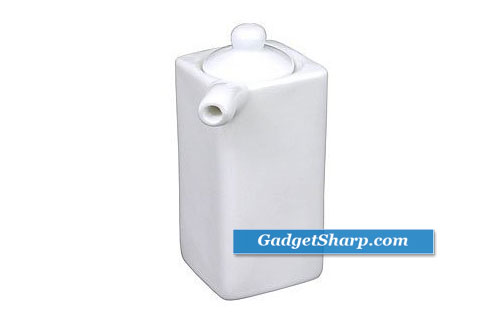 6. Sushi Dipping Sauce Dishes [amazon]
Inspired by antique Japanese textile designs, these beautiful patterns are perfectly highlighted against the sepia background. Packaged in a black gift box. Made in Japan.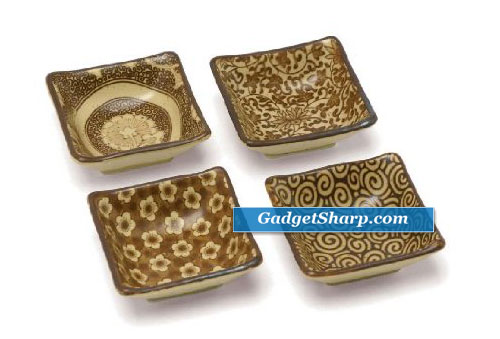 7. Bormioli Rocco Quattro Stagioni Dipping Bowls [amazon]
Dishwasher safe
Perfect for dipping oils, handle designed for easy grip
8 1/4 Ounce
Embossed design featuring the Quattro Stagioni logo
Made in Italy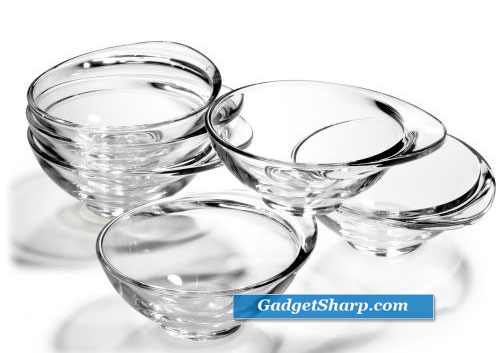 8. Miya Sushi Dipping Bowls [amazon]
Sea shell sauce and dipping bowls in bright colors Bowls measures 3-1/2-in x 3-1/2-in One of each color: Green, Blue, Aquamarine and Yellow Makes a great gift for nautical accenting or as an addition to your sushi dinnerware collection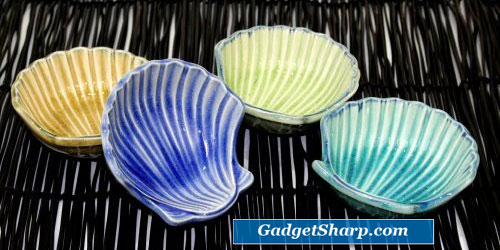 9. Hakusan Porcelain 3-piece Condiment Set [amazon]
Japanese famous porcelain products
Soy Sauce, Salt and Pepper pot and wood-grain sauser Set
Product Dimensions:Soy Sauce pot:2.75?2.75?8 inch, Salt Dispenser:1.29?2.75?2.36 inch, Pepper Dispenser:1.29?2.75?2.36 inch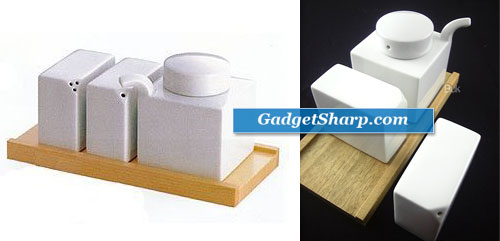 10. Origami Soy Sauce Jar [amazon]
A very nice addition to the dining table would be the Ceramic Paper-Crane Dispenser. It?s a nice addition since the Paper Crane is a symbol for honor and loyalty. Plus it?s mighty nice to have on your table. So there?s no question why you shouldn?t dispense your soy sauce with out this.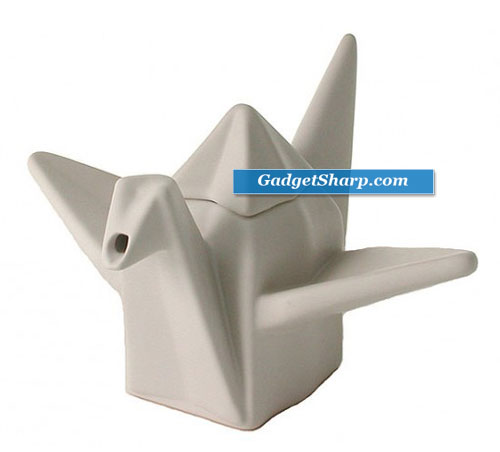 11. Celeber Soy Sauce Dispenser [amazon]
The idea with the CELEBER series was to make classic storage jars for the kitchen. Designer wanted the jars to be so beautiful that you could have them on display - at the same time as they make daily life more functional. That's why designer added close-fitting wooden lids that stay securely in place when you move the jar, and different sizes that are suitable for today's storage needs. Another practical thing is that part of the lid is transparent, so you can see what's inside the jar."