Continue our last topic, we will introduce some more Zebra Print Inspired Products. Yeah, this print is so popular that you can not only see it on the furniture, bedding and curtain, but also on accessories like towels, bags, apron and phone cases. For me, the zebra print looks much nicer on those small items instead of occupying the whole bed or curtain. But anyway, here is our another 12 products inspired by zebra print. Hope you enjoy.
1. Zebra Print Panels Vinyl Wall Art Decal Sticker Decor [amazon]
* Decal Measures 15" x 47"
* Easy to Apply and Removal
* Will Not Damage Paint on the Wall After Removal
* Looks Hand Painted
* Application Instructions and Sample Decal Included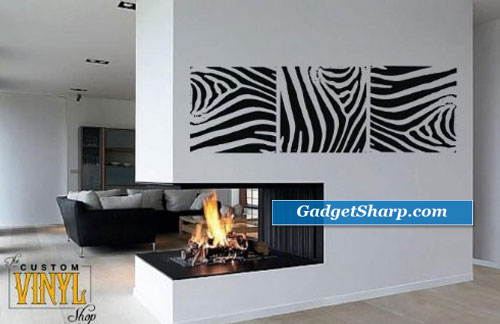 2. Brentwood Animal Fur Bedrest [amazon]
* Sturdy handle allows bedrest to be moved easily from room to room
* Covered in a soft printed animal fur pattern
* Perfect for the dorm room
* Comfortable and provides support while reading in bed
* Plump filling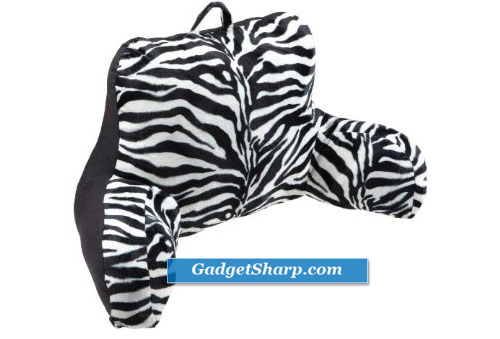 3. Apple Ipod Touch Zebra Print Silicone Skin Case cover [amazon]
* Pcmicrostore Branded Non-Oem Case. 1 Year Unconditional Warranty If Purchased Through Pcmicrostore
* Premium Case Made Specifically For The New Ipod Touch 8Gb 16Gb 32Gb Mp3
* Form Fitting 1Mm Thick Skin Provide Protection By Preventing Scratches, Chips And Finger Prints
* Openings For Hold And Volume Switches, Dock Connector And Headphone Jack
* Comes With Screen Protector.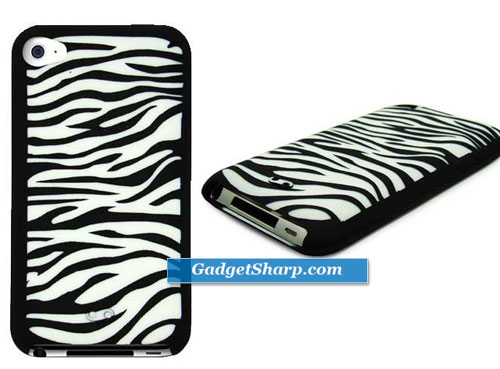 4. Kay Dee Designs Zebra Stripe Frill Apron [amazon]
Kay Dee Designs Zebra Stripe Frill Apron. This fun, black and white zebra pattern is perfect for entertainin
* Black and white zebra pattern
* 50/50 Poly/cotton
* Triple ruffle bottom
* Fun for entertaining
* Great gift item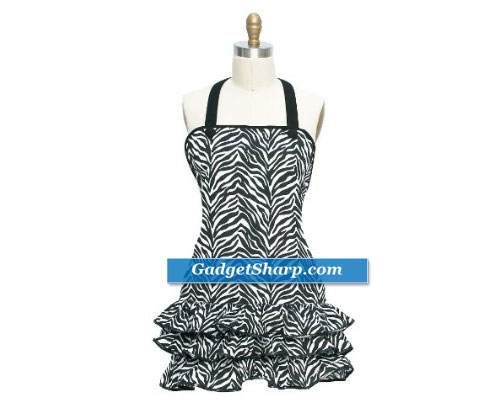 5. Divatex Home Fashions 6-Piece Jacquard Towel Set [amazon]
* 6-Piece sets includes two bath, two hand and two washcloths
* 100-Percent cotton; machine wash and dry
* Available in 3 different colors
* Traditional black/white zebra skin coloration
* Towels measure 27-by-54-inch bath, 18 by 30-inch hand and 13 by 13-inch wash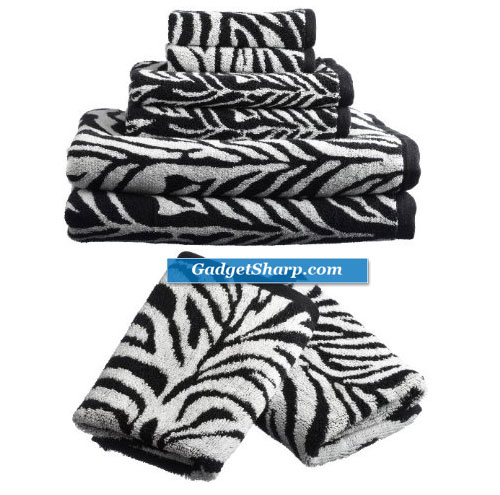 6. Zebra Single Lightswitch Plate Cover [amazon]
African Safari Zebra, single decorative switch plate.
* Material - resin
* Knob Size - 7 x 3 3/4
* Projection - 3/4
* Hole Spacing - -
* Finish - painted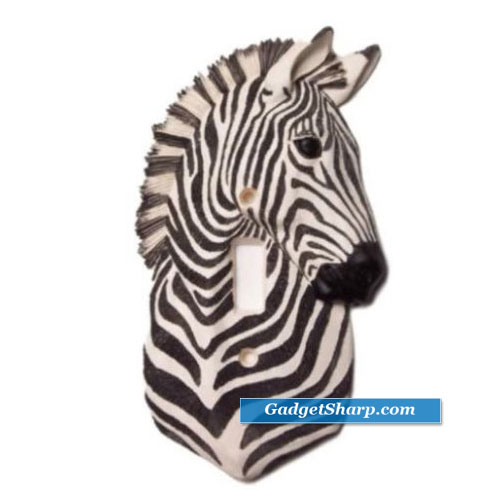 7. Zebra Tissue Box Cover [amazon]
* Zebra Tissue Box
* Ceramic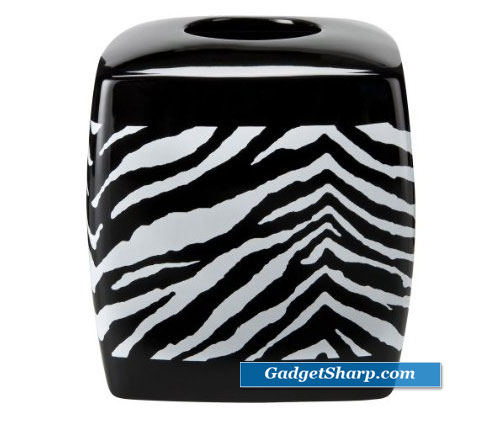 8. Zebra Print Faux Leather Satchel Bag Handbag Purse [amazon]
One of our favorite accessories. Clean lines, neat stitching and durable faux leather make this tote a sophisticated must-have for everyday use.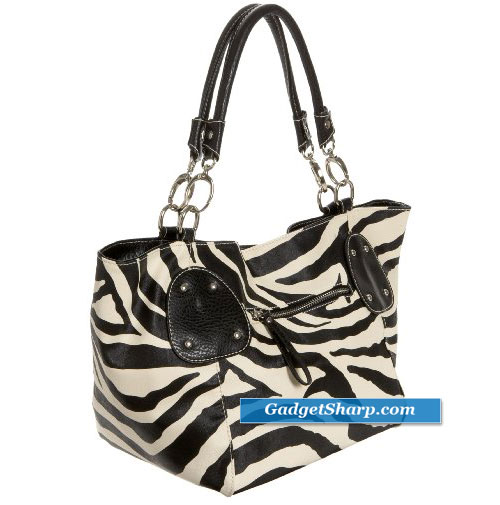 9. Zebra Lotion Pump [amazon]
* Zebra Lotion Pump
* Ceramic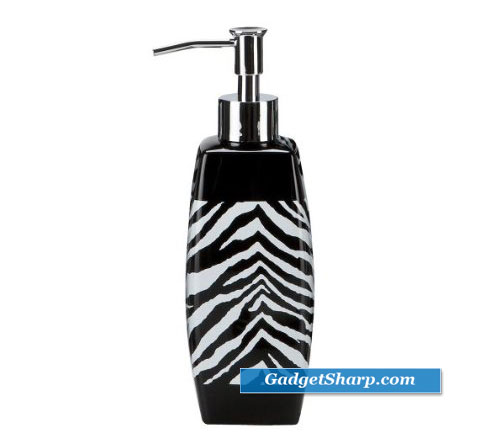 10. Zebra Musical Mobile [amazon]
* Dimensions: 10in x 10in with a 12 inch drop
* Full Set Includes: Musical Mobile, Frame, Canopy with stuffed toys, and matching arm sleeve cover
* Music Box plays Brahm's Lullaby (Cradle Song)
* This design has matching accessories such as mobiles, lamp shades, window treatments and wall decor.
* See below for matching accessories.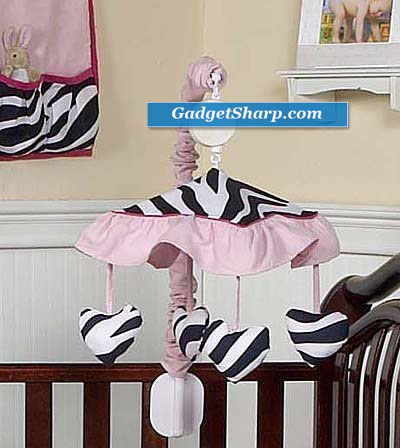 11. Zebra Mirror Coasters [amazon]
* SET/4 COASTERS 
* 3.81"D BLACK 
* W/CADDY 4.625"D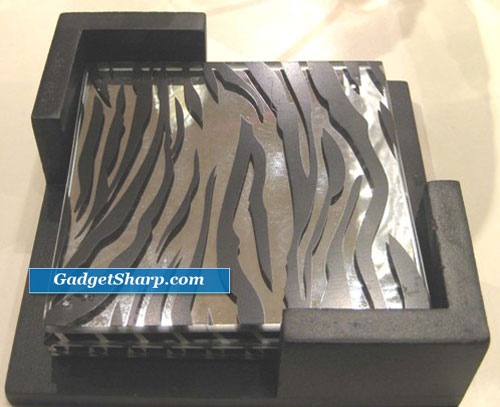 12. Zebra & Hot Pink Tin Vase Polka Dots and Black Ribbon [amazon]
* Design: Show your style with zebra stripes, pink and dots in a tin vase. Fill with goodies, flowers and more!
* Size: 7 3/4" H x 4 3/4" opening
* Includes a PVC liner to protect your container and hold water.
* Materials: Tin