A mushroom is the fleshy, spore-bearing fruiting body of a fungus. They have various shapes and colors, but the problem is the most colorful mushroom are poisonous. However, if you still fancy those beautiful but dangerous fungus, why not take a look at the 11 Cute Mushroom Shaped Products listed in this post. From garden decoration to disco lightening, these lovely mushroom shaped products will definitely bring some nature and fun to your home.
1. Mushroom Garden Yard Art Lawn Patio Decor [amazon]
Measures 17" Tall x 10" Diameter Cap of Mushroom
Gorgeous Decoration for Indoor or Outdoor
Made of Resin and Fiberglass
Weather Resistant
Vibrant Colors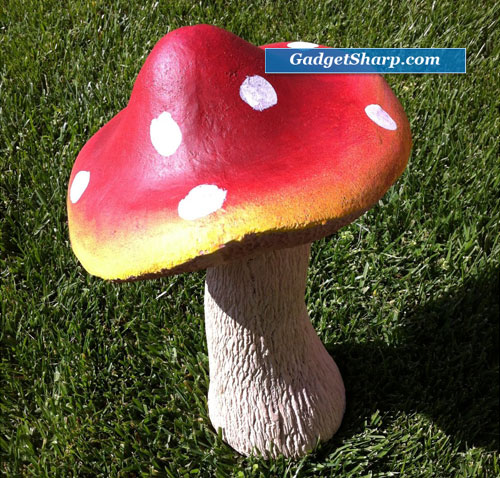 2. Feeder Mushroom Bird Seed Feeder [amazon]
Hangs from braided wire hanger
Removable top makes the feeder easy to clean and fill
Holds approximately 1-pound of mixed seed
Great addition to any backyard or patio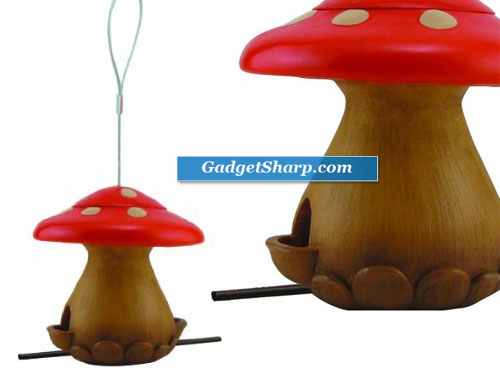 3. Mushroom light Colorful Night Light [amazon]
Romantic Avatar LED night light.
Light activated, energy saving, sensor control
Bring you magical and romantic atmosphere.
Dimensions: 4.33 in x 3.94 in x 3.86 in (11.0 cm x 10.0 cm x 9.8 cm)
Weight: 12.84 oz (364 g)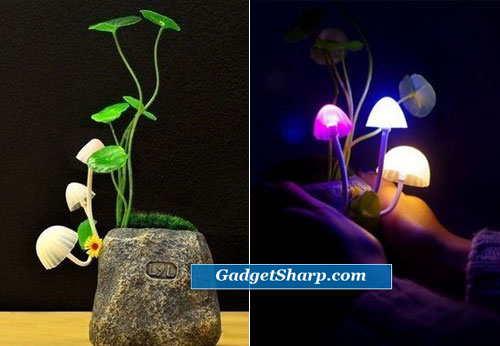 4. Mushroom Toad House [amazon]
Painted Resin
7.5"L x 6"W x 6"H
Soft, natural colors
Part of the charming Gnome Sweet Gnome collection by Jeff Mora
A unique and fun gift for anyone who loves the outdoors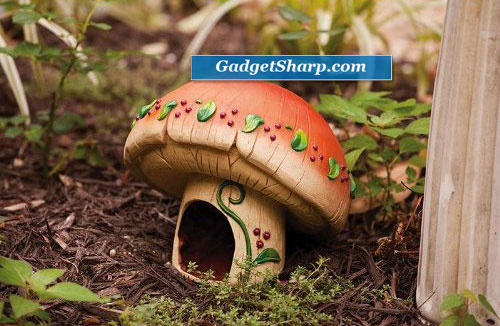 5. Mushroom Mug Cup [amazon]
Includes mug, lid, and tea strainer.
This cute & unique Mushroom Mug Cup is great for anybody looking to brighten up their kitchen cupboards or lunch break!
Ceramic.
Measures 11 inches in circumference, 3 inches in depth. Tea strainer measures 2.5 inches in depth.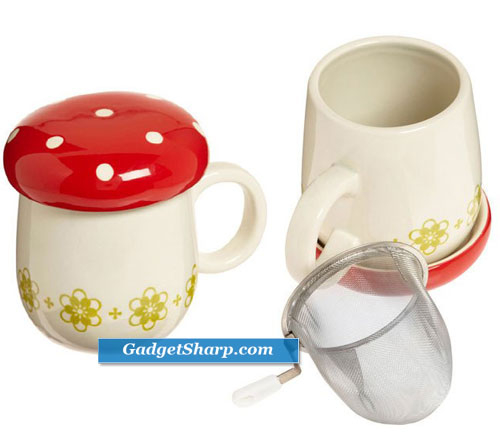 6. MUSHROOM Tea Light 2" Candles Set of 6 Home Decor [amazon]
Set of six mini 2.4" red mushroom tea-light candles, these are sold in a box of 6 candles. Perfect home accent candles. Packed in a little wooden box.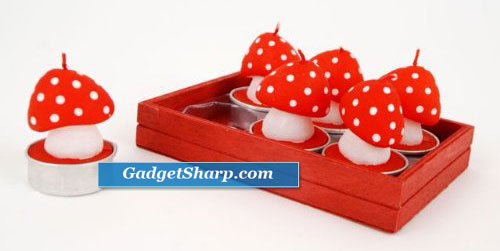 7. Wintersweet Mushroom Outdoor Key Hider [amazon]
Wintersweet Mushroom Outdoor Key Hider. Secret compartment inside mushroom for hiding keys. Outdoor weatherproof design - Perfect for winter decoration. Measures 5" x 6.5" x 8.5"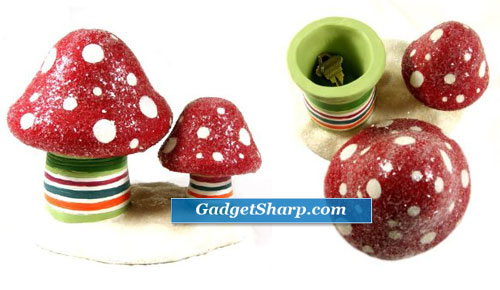 8. Mushroom Special Effects Lighting [amazon]
The Eliminator Lighting E109 Is A Multicolored Mushroom Criss Cross Effect, Sound Active Plug and Play Beams Of Light Perfect For Any Occasion.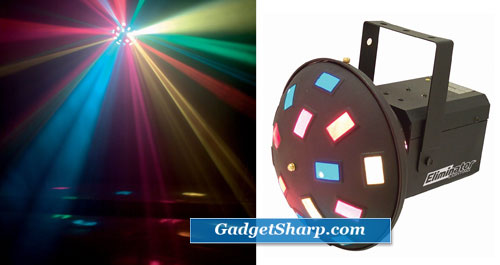 9. Alpine JFH130L Mushroom Birdbath [amazon]
Features: -Made of durable cast stone resin.-Makes a unique statement in your garden. -Delightful birdbath will quickly become the center of attention. Color/Finish: -For accenting the garden or entryway. -With colorful painted finish.
Dimensions: -Dimensions: 23'' H x 17'' W x 17'' D.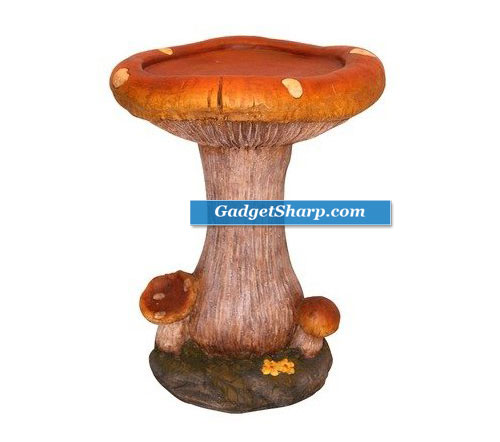 10. LED Mushroom Garden Stool [amazon]
Hand glazed with rich and reactive glazes
Each piece is one of a kind
For indoor and outdoor use
Requires 2 aa batteries which are not included
Fun d?cor piece for any yard, garden or patio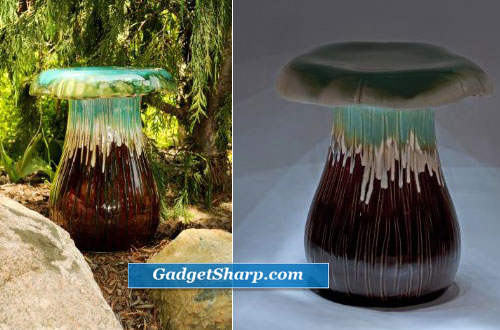 11. Staked Mushroom Garden Wind Chimes [amazon]
Each has a red with polka dot finish and stands on dolomite bases that stake into the ground. From 9"H to 17 1/4"H.