Leaf, as a ordinary creation of nature mother is always overlook. But for some creative designers, leaf is as important as flower. They made many interesting and cool designs around leaf, which take advantage of its own feature, like the leaf cable tie, leaf doorstop and leaf plate. Let's take a look at those beautiful leaf inspired designs and bring some nature into your place.
1. Design Ideas Soap Leaves [amazon]
Only Mother Nature could form soaps this beautiful. We hand pour a soap resin mixed according to a secret Thai formula over the dried and cured lattice-like frame of real mango tree leaves to form individual soaps of unmatched exquisiteness.
Each leaf is good for one or two washings.
Sold in a box of 20
Dimensions are reflective of the box of 20. Individual leaves measure approximately 1.25 x 2.5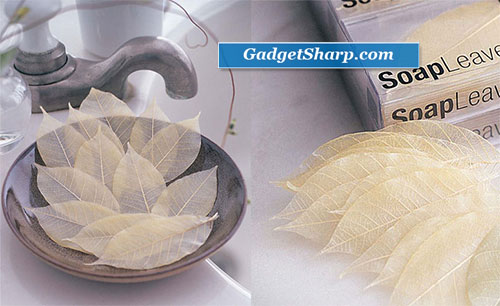 2. Autumn Leaves Throw Pillows [link]
This fall, after a tiring afternoon of raking up all the leaves, take a nap and rest your head on these cool new Autumn Leaves Throw Pillows. This unique set of decorative accent pillows include a Maple Leaf and an Oak leaf made from Faux suede with embroidered detail. If you order enough of them, you can pile them up in your living room and dive into them too.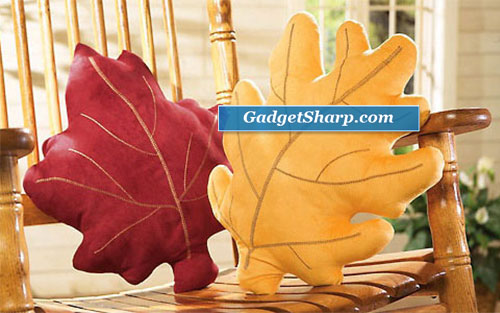 3. Loose Leaf Doorstop [amazon]
Doorstops don't all have to look purely utilitarian, they can look whimsical like this cool new Loose Leaf - Deciduous Doorstop. If it were Autumn, this foliage-inspired rubber doorstop would look like it had just floated down from a tree and ended up wedged under your door. Fun and functional.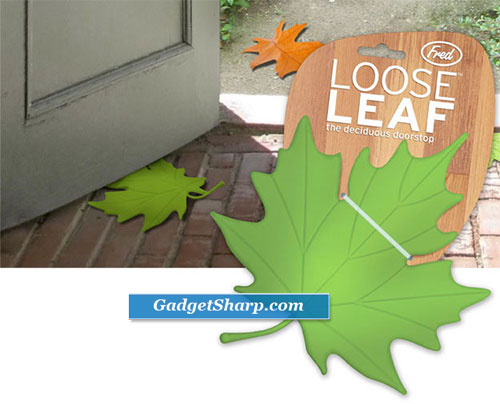 4. 2x Leaf Keepers Nylon Cable Tie [amazon]
The 21st century has become a strangling mess of endless wires and cables everywhere, but you can keep this technological jungle in check with these cool new Leaf Keepers - Deciduous Cable Ties. This set of twelve cable ties have small green leaves on each one that give them a more natural look. A unique solution for anyone needing a small glimpse of green in this cold, futuristic world.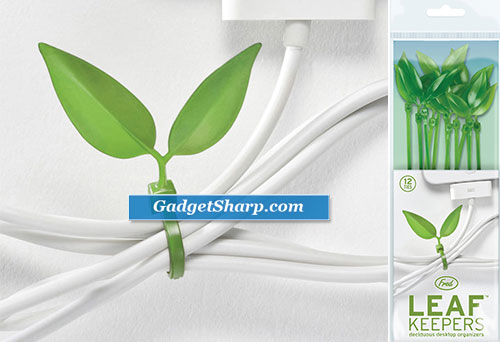 5. Arta Tea Leaf Infuser [amazon]
Attractive and effective tea infuser, with artful green plastic stem rising out of lid Brews both full pots and single cups of loose leaf tea Micro-perforated stainless steel basket Slots in lid refilter water and prevent pooling Top-rack dishwasher safe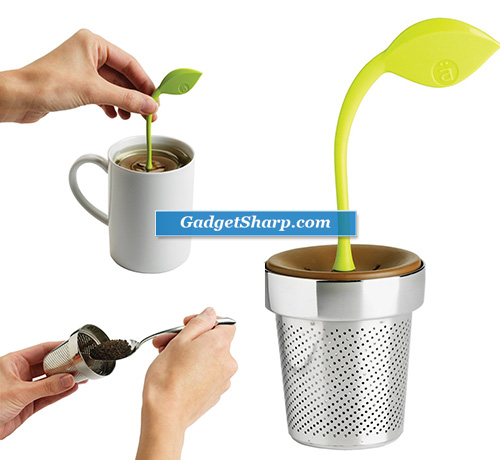 6. Silicone Leaf Plates [link]
The design for these beautiful leaf-shaped serving dishes is inspired by nature, technology, and Japanese culture. Made of flexible yet durable food-safe silicone, each has a slightly different shape and green color. They are ideal for serving meals and appetizers al fresco. Dishwasher-, microwave-, and oven-safe (up to 425?F). Set of four.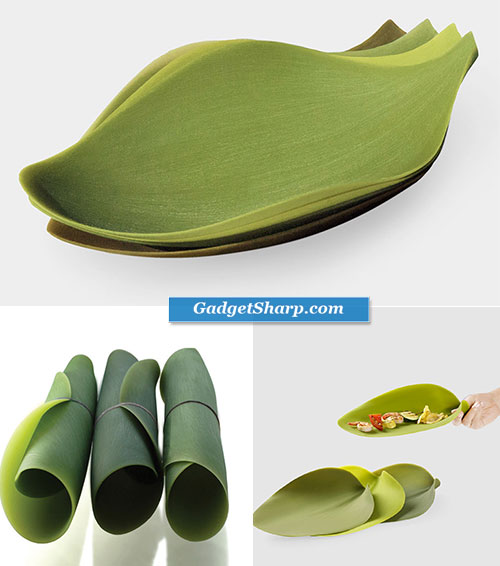 7. Leaf Sticky Note [amazon]
The Leaf Sticky Note is a very well made and beautiful sticky note. Each purchase of the Large Leaf Sticky Note comes with 60 sheets.