Last week, we posted three interesting designs of tees, which will definitely spice up anyone?s wardrobe, and catch others? attention. Today, we introduce another 3 interesting tees. Which one you like most?
1. Sound-activated EL T-shirt [link]
Sound activated illuminating t-shirt is simply cool for the disco patrons. This t-shirt is activated by voice or sound. While you?re on the dance floor, surely you?ll become the most eye-catching one. As everyone will notice that your chest carries a special equalizer panel, which moves up and down along with the music beats.
The t-shirt needs batteries for its power. But, no worry, you still can dance as hot as usual. As the batteries don?t give you much burden, which are hidden in a pocket inside the t-shirt. But, I hope there would be an improved version, which takes fewer batteries or able to transform from other form of energy, such as your body movement, to power it up.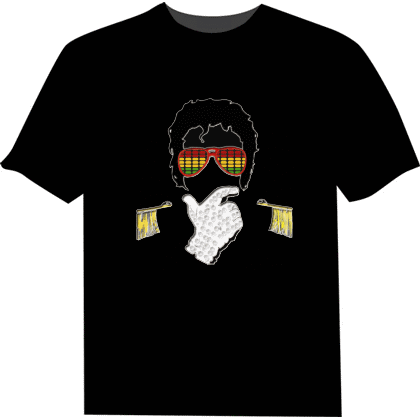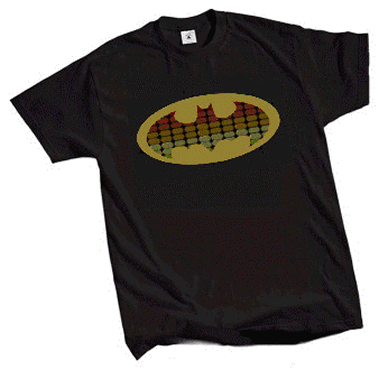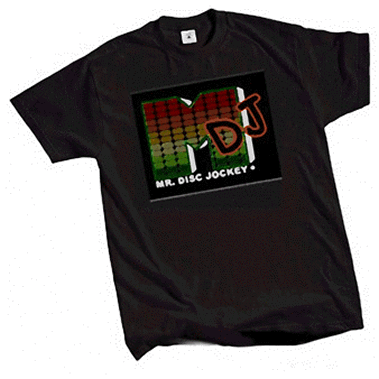 2. Animated Pong T-Shirt, Old Skool Gaming On Your Chest [link]
Amazing animated glowing old skool gaming on your chest. The two automated computer players are very talented and never seem to miss a shot? but you might want to watch for several hours just to be sure.
Please Note: The Animated Retro Table Tennis Shirt looks best in a darkened room? but that should be no problem since you spend most of your time gaming in the basement.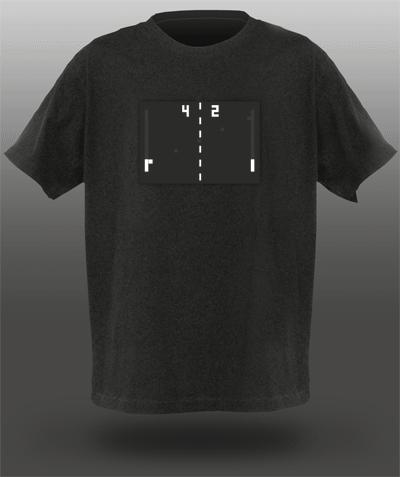 3. Animated LED Emoticon T-Shirt -Let your feelings shine out. [link]
We all let our emotions show once and a while ? whether it be on our face or in our actions. The Emoticon T-Shirt features four different emoticons that you can exhibit depending on your mood or type of message you want to publicize about yourself. There are four different expressions for you to choose from: happyface, a sad face, a winking face or a surprised face. To activate your emoticon shirt just press the front of the light-up panel to change it. The t-shirt requires 4xAAA batteries