Summer is here and do you get yourself ready? AC is good, but stay all day in AC room isn't really comfortable to me. Hence, most of time, I will turn on AC for a while then switch to fan. Yeah. I am actually a fan person, especially we have so many cool options for fan right now - floor fan, tower fan, mini/portable fan and even some special fan for your time on bed. Sounds good? Take a look at the 9 Cool Fans we founded for you. And hope you find it useful.
1. Small Fan & Mini-Air Conditioner [amazon]
Small fan cools air up to 30F. Runs on 4x batteries or USB power (adapter included). Adjustable analog speed control.
The original Handy Cooler as featured in the Technology Review magazine (M.I.T.) 2010.
Our cooling fan utilizes a 30db whisper-soft turbine system. The perfect desk fan for the office.
90 degree vertical airflow control. Flat bottom surfaces allows easy transformation from a hand held fan to a desk fan.
This mini fan produces a 15 knots sensational breeze *measured at outlet vent.
Simply add water to activate patent-pending cooling feature.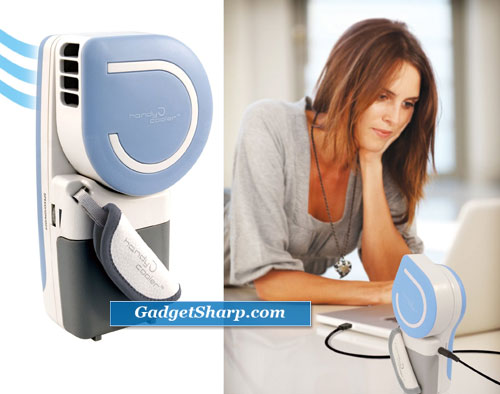 2. Dyson AM02 tower fan-Silver [amazon]
Air Multiplier technology amplifies the airflow- no chopping blades means no buffeting.
Save energy- use in conjunction with air conditioning to lower energy bills by up to 20%
Safe for children- no fast-spinning blades
Easy to clean- no grilles or dusty blades
Precise control- remote control, oscillation and variable airflow power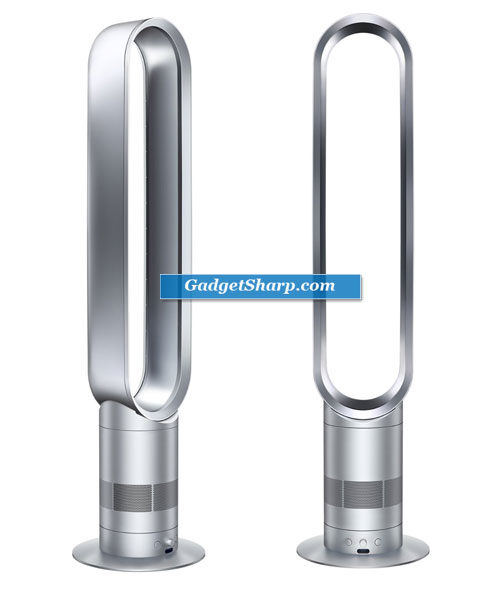 3. Ozeri 3x Tower Fan with Passive Noise Reduction Technology [amazon]
Upgraded with canted fan blades that utilize the physics of blade curvature to generate opposing sound waves to reduce blade noise and isolate the soothing sounds of the airflow itself.
Boasting unrivalled technology, the 3x Tower fan is engineered with 3 independently controllable fans and 3 fan speeds, offering up to 9 levels of cooling and customized airflow.
Defining the latest in stylistic innovation and digital decor, the 3x Tower fan is among the world's thinnest fans at less than 3 inches thick and boasts a visually arresting design with an elegant reinforced glass base stand.
Features 3 preprogrammed airflow patterns designed to foster sleep, relaxation and comfort with 90 degree whisper-quiet oscillation for optimal air circulation.
Extended range remote control and the touch sensitive LED control panel provide easy access to all features, including a 7.5 hour timer that can be programmed in 30 minute increments.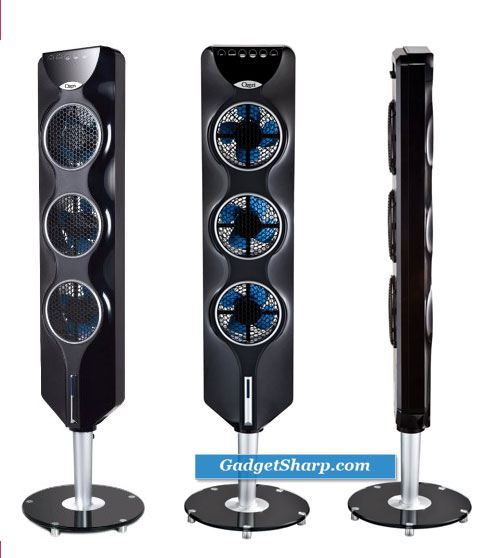 4. Bed Fan [amazon]
The dual fans are quiet and discrete
Features a small, handheld control
The fan speed is infinitely adjustable
Easy to install and virtually invisible

5. Ozeri Brezza Oscillating 10" High Velocity Desk Fan [amazon]
Compact, yet powerful with an ultra-quiet 90 degree oscillating motor designed to cool an entire room more efficiently than non-oscillating fans. Front-controls provide easy-access to choose between oscillation mode for maximum air circulation or non-oscillation mode for directed airflow. Aerodynamically designed for the lowest dB noise rating while providing air circulation at 3 different speeds. Adjustable front pivots up to 90 degrees upwards and locks in place for precisely directed airflow.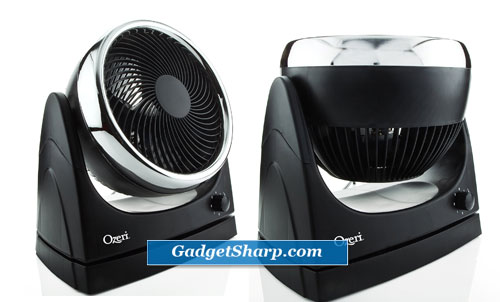 6. Vornado Full Size 783 Air Circulator [amazon]
Quiet air circulator ideal for large rooms
Energy-efficient Vortex Action moves air up to 100 feet, cooling an entire room
0.7 amps; 84 watts; 3 speeds
Easily adjust height from 27 to 42 inches
16 x 17 x 27 inches; 11.5-inch grill; 15 pounds; limited lifetime warranty

7. Holmes Twin Window Fan [amazon]
Draws in cool air, exhausts hot air, or exchanges air with outside
One-touch electronic control: two speeds and temperature selection
Thermostat turns fan off/on to maintain selected comfort level
Fits double-hung, vertical slider, and casement windows 24 to 37 inches wide
Extenders permit custom fit; 12-1/4 inches high overall, with 8-1/2-inch fans

8. Under-cabinet Personal Fan [amazon]
Under cabinet, zero-footprint design
Vortex technology circulates the air
Whisper-quiet operation
Superior performance: moves air up to 25 ft
2 speeds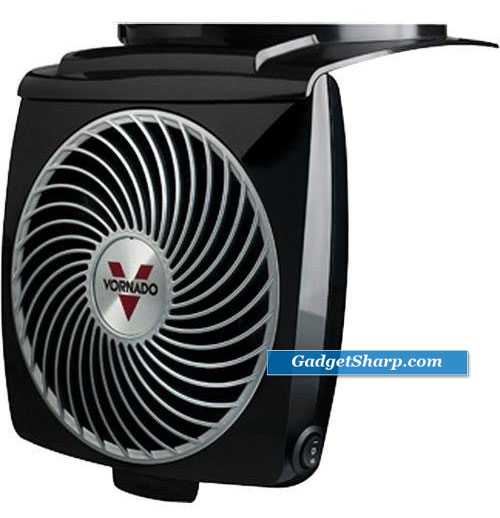 9. Sunpentown 3-Speed High-Velocity Dual 10-Inch Floor Fan [amazon]
High-velocity dual floor fan offers multi-directional cooling airflow Upper fan rotates 180 degrees; lower fan rotates 90 degrees Independently controlled fans; 3 speed settings each; 10-inch fan blades Frame pivots up to 90 degrees; carrying handle; ETL-approved Measures 9 by 16 by 27-1/2 inches;