Are you looking for cool bookends that coordinate with your room decor or are you looking for a great piece of art that doubles as bookends? Take a look at this post, where we rounded up 12 Cool Bookends to help you help holding up all those great books, and adding cool bookends does that with style.
1. Portal 2 Bookends [amazon]
These officially licensed Portal Bookends not only feature test subjects going through orange and blue portals, but they also really, actually, pretty much keep your books in order! The left side features half of a test subject going through an orange portal while the right side features the other half of the test subject coming out the blue portal.
Bookends make for a great conversation starter! Imagine all the great conversations this piece will inspire!
Don't be the guy or gal that misses out on this slick pair of Portal bookends.
If you happen to be a test subject at Aperture Science, you're probably going to need these anyway.
Bookends measure 5-inches tall x 4-inches wide x 2 1/4-inches long.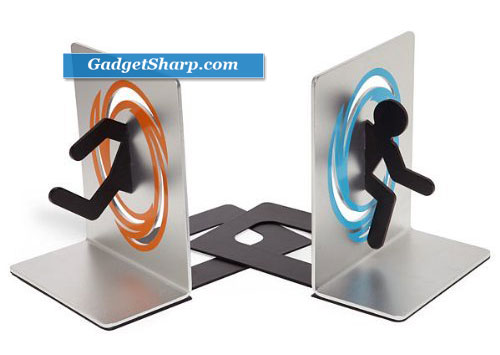 2. Victor Technology Reversible Bookend [amazon]
Reversible book end is part of the Victor Midnight Black Collection that combines functional solutions with appealing design elements. Ideal for any desktop or bookcase at home or the office. Reversible book end provides a functional reversible design that allows left or right support. Two small, repositionable drawers and an open slot are useful for holding small items. Sturdy 2-2/5 lb. wood construction features a durable, double-coated, matte black finish. Brushed metal handles and a crown molding base add a touch of class. Nonslip rubber feet reduce movement and protect your work surface from scratches and scuffs.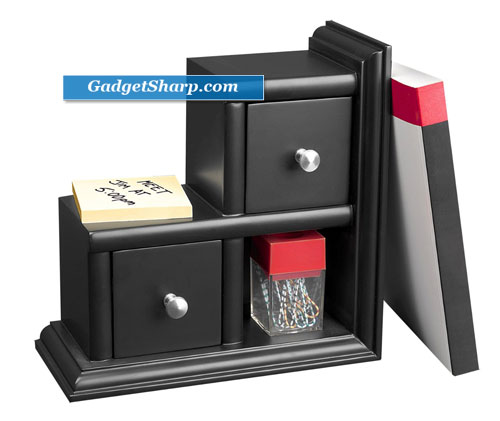 3. Skip Hop Set of 2 Zoo Bookends [amazon]
BPA, phthalate and PVC free
Soft faux leather
Weighted for sturdiness
Sold as a set of 2 to make a perfect gift
Part of the popular zoo collection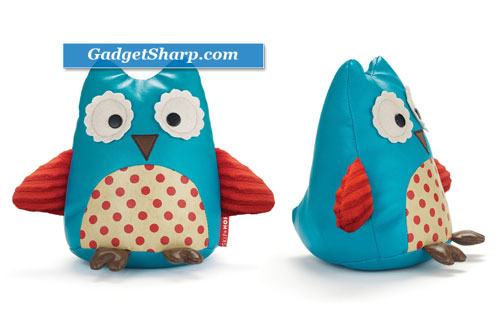 4. Black+Blum James the Bookend Bookend [amazon]
The stainless steel plate that is fixed to his foot, ensures that any number of books can be leant against James' outstretched arm without him slipping over. He can be used individually or as a pair.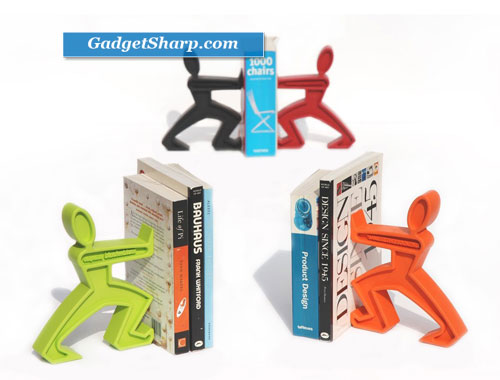 5. Midwest CBK Bird and Twig Bookend Pair Cast Iron [amazon]
Cast Iron
Coordinates with other great CBK product
5-3/4-Inch high
Beautiful cast iron bird and twig design
Blends beautifully into your refined rustic decor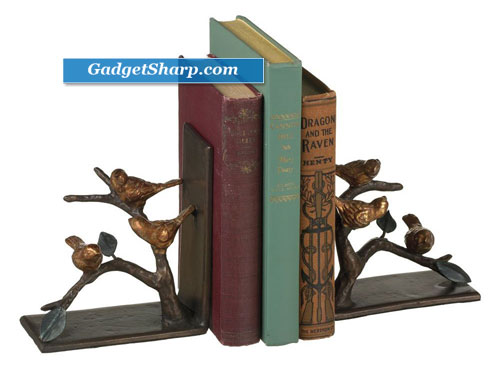 6. Peanuts Charlie Brown & Snoopy Bookends [amazon]
Charlie Brown & Snoopy Peanuts Bookends. These adorable bookends measure about 5.5 inches tall, and 4.5 inches wide each. Made of durable resin and colorfully hand painted these bookends feature these best friends taking some time out to catch up on some reading.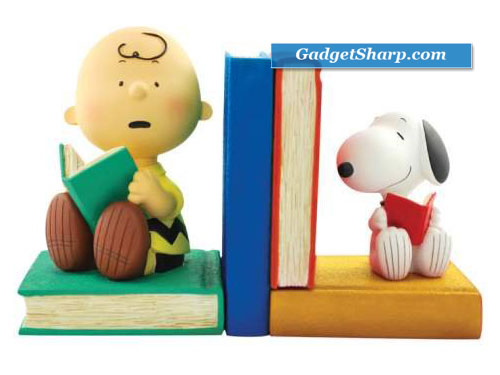 7. ARTORI Design "Falling Books" Falling Bookend [amazon]
The books seem to be falling on the figure In a standing out way.
Falling Bookend Creates interest and drama on the book shelf.
Made of metal, painted black. By Artori design.
Size: 18 X 12 cm, height: 11.5 cm. (approx:7.08 x 4.72 inch, height: 4.52 inch).
Weight: 300 gr. (660 Lbs approx.)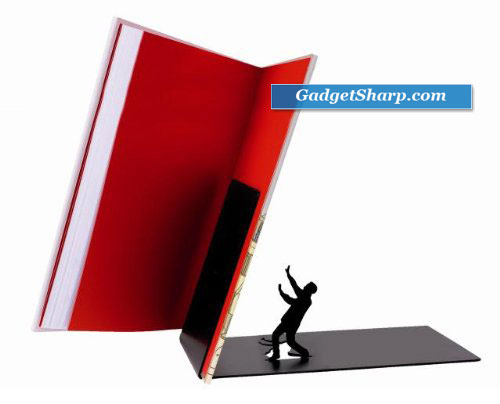 8. Biplane Bookends [amazon]
Made in the USA. The set measures approximately 8" in starting length and 8" tall. Pilots are glued in for safety. The bi-plane is made from New England pine and hardwoods and the base is constructed out of maple. The bookends have rubber feet to help hold books in place without scratching the furniture. The base and the bi-plane is finished with non-toxic paints and finishes.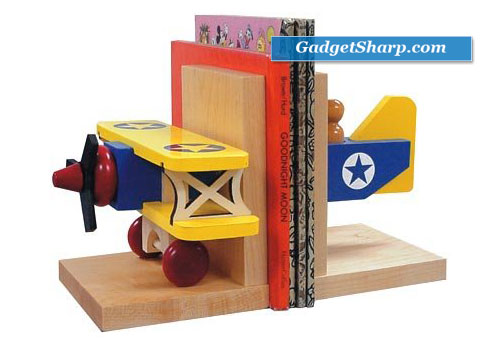 9. Kikkerland Leaning Men Bookends [amazon]
Chris Collicott Design
Modern Bookends
Hard working bookends
Nice addition to any office or home library
Spirit of the Machine Age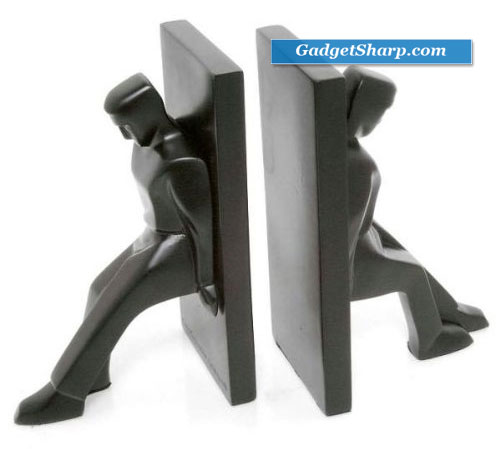 10. Eureka Bookends [amazon]
Keep your books and files organized and find some humor in these Eureka Bookends (set of 2)! This set of bookends feature male figurines in search of… knowledge? Comes as a set of two bookends.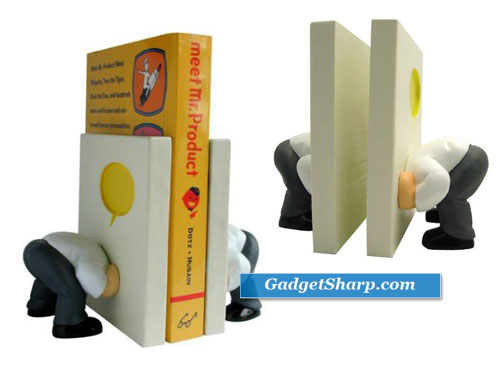 11. Gothic Castle Dragons Sculptural Bookends [amazon]
Ornate winged dragons climb to the crest of Gothic spires to protect your prized volumes in this pair of imaginative Medieval bookends created by British artist Liam Manchester. Individually sculpted, they are cast in quality designer resin and finished in Gothic greystone as a unique gift available exclusively from Toscano. 4"Wx5"Dx8"H. 2 lbs.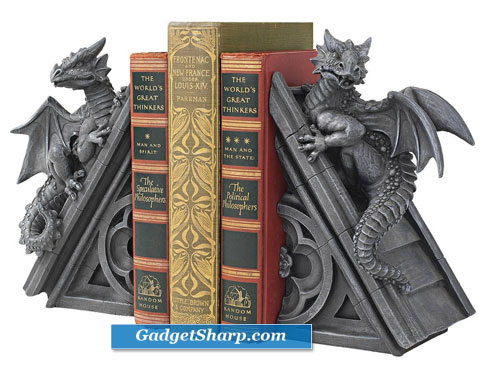 12. Bird Cage Bookends [amazon]
In the French style, this pair of iron bookends will lend design flair to any setting. Measures 9"H x 5" x 3".