We have talked about 9 Most Bizarre Hook Designs, too odd to put in your home? Don?t worry, today we continue our exploration of hook designs and present you with 9 modern and creative hooks. Elegant Flower Hook? Lovely Bird Relief Hook? Or decent Arrow Hook? Want to add some artistic elements to your home? Check out this post.
1. Flower Hook [link]
"Forget-me-not" is a set of clothes-hooks, the petals bent so that articles can be hung from them. This is a product in the sphere of emotion, refinement, poetic beauty and harmony. As such, it can also be simply decorative and give rise to floral combinations.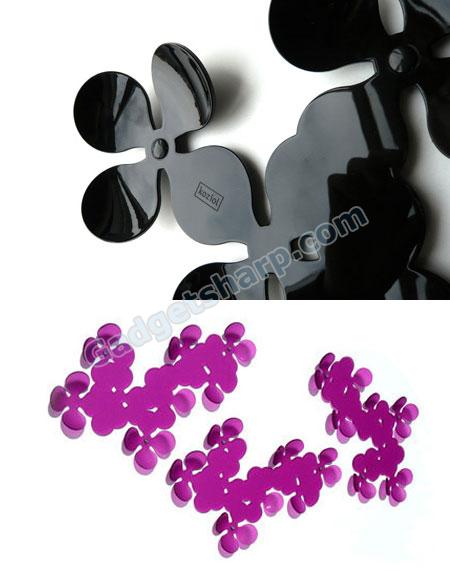 2. Ninja Star Coat Hook [link]
Unusual coat hook worthy of a ninja invasion. Looks like a Ninja Star is embedded into your wall.
3. Flip Hook Racks [link]
Flip down as many hooks as you need to hang up coats, jackets, caps, hats, umbrellas, towels or robes. The hooks fold flat against the rack when not in use.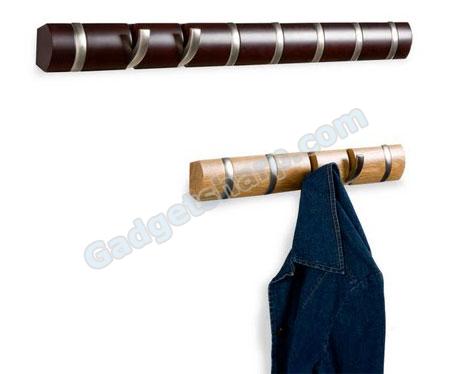 4. Hook Anemone [link]
Inspired by the underwater life, designer Anders Ljung created this organic shaped multi hanger for clothes and jewelry.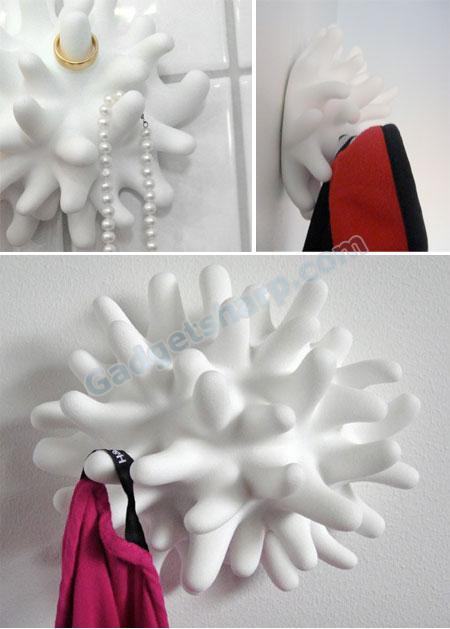 5. Hangwall Hooks [link]
A product that spells its name; the set includes four oversized stainless steel individual letters - H, A, N, and G.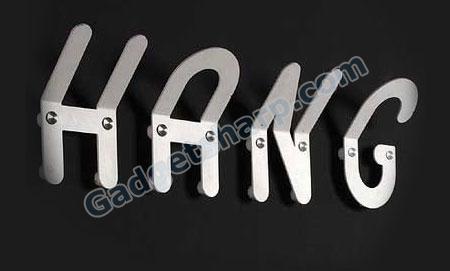 6. Hook Box [link]
Mount these ceramic hooks to the wall, and immediately have a place to hang your coat with a small storage bin just above, a suitable waystation for things you'll need to grab or get rid of when you depart or arrive such as keys, sunglasses and your wallet.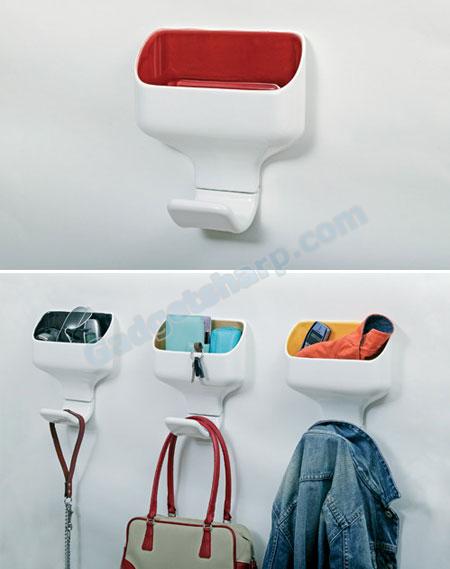 7. Hooks Bird Relief [link]
5 Wall Hooks with a Bird and Leaf Relief. The birds and leaves are in cast iron and the hooks and support are in steel. The finish is in antiqued cast iron with brown ceramic coat knobs.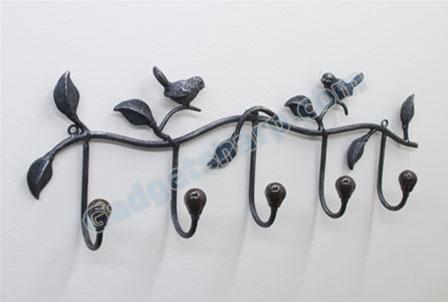 8. Hangin On An Arrow [link]
Open Arrow and extract 95 mm of precision-milled powder coated aluminum. In a precise horizontal position the soft edged hanger supports hefty loads, but is just as useful for a newly ironed shirt and a pair of trousers. If you close it there are still three hooks on which to hang various items. When not in use, Arrow will adorn the wall like an iconic graphic symbol. Or you can put several together to create various patterns, just waiting to be folded out and used.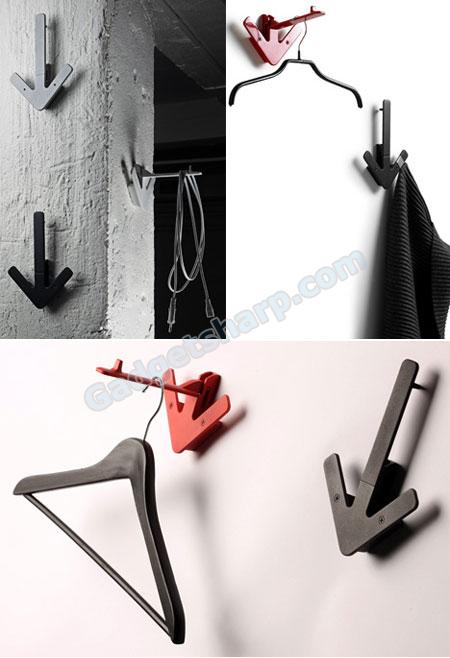 9. Giant Paper Clip Wall Hook [link]
Mount to your wall, and then use the power of a paper clip to hold your coats or hats