Love the touchscreen but hate greasy finger prints everywhere? Too cold to take your hands out of gloves but still want to touch your precious gadget? Keyboard is too small for your fat finger? Stylus is the tool for you. There are thousands of varieties of stylus available in the market. Here are 6 Cool and Unusual Styluses that are comfortable and easier to use. Have a look!
1. Dachshund & Retriever Dog Stylus for iPhone/iPad [amazon]
Dachshund & Retriever shaped stylus for iPhone and iPad, with the dog?s nose being the stylus tip. When you?re not using it, you can put the dog on its leash and attach it to your iPhone?s or iPad?s headphone jack.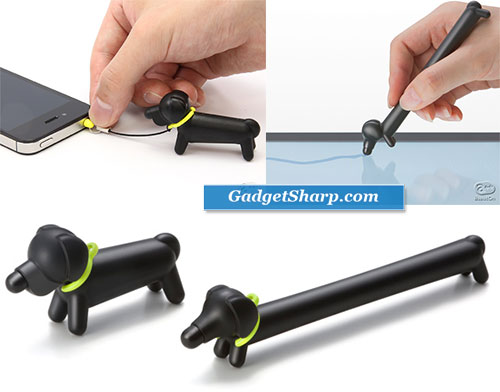 2. A retro replacement for your finger [link]
Draw more accurately on your phone or tablet. Designed like classic writing tools, because most people find it way more accurate to draw and write with a pen or pencil than their finger, it's just what humans are used to. Engineered to work perfectly with iPad, iPhone and other devices with touch screen technology. There are two types of touch screens, 'capacitive' or 'resistive', the Touch Stylus works with both. Ideal for games and apps like Draw Something.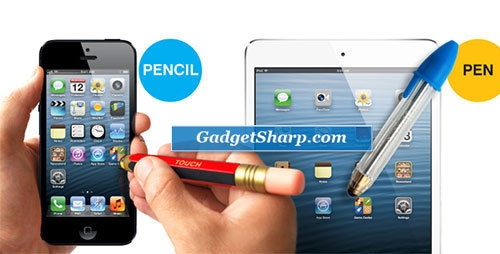 3. INSTEN Stylus w/ Dust Cap [amazon]

Stylus w/ Dust Cap compatible with Apple? iPhone? / iPod touch? / iPad? , Black. Protect your Apple? iPhone? / iPod touch? / iPad? against intrusive dust with this dual-use dust cap and stylus. Easy to install. Prevents dust from entering device's charging port. Fits all generations of iPhone? / iPad?. Use the soft, beaded stylus point to prevent scratching your LCD screen. Color: Black.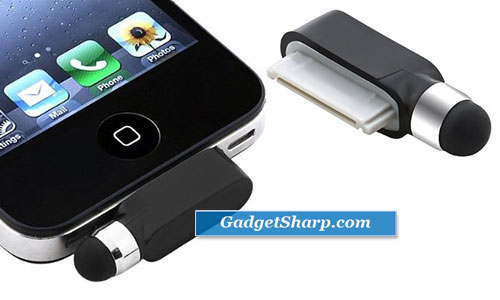 4. PenPower Q Pen [amazon]

Q Pen is the first extendable capacitive touch stylus. Its ultra-soft rubber nib is sensitive to recognize and glides easily over the surface of the iPad or other touch screen tablets. Besides, users can extend Q Pen''s body to surround the iPad or other touch screen tablets and enjoy portable benefit. Q Pen makes drawing or writing comfortable and works with all iPad & iPhone apps.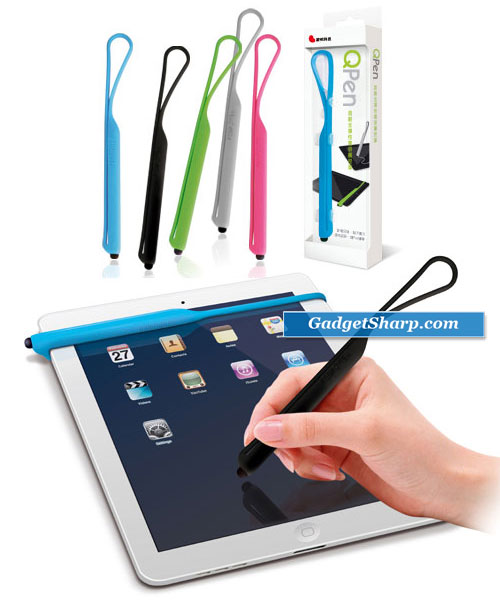 5. InTuition Pen/Stylus [link]

A combination pen & tablet stylus made from Titanium & Carbon Fiber that uses the highly regarded Pilot Hi-Tec-C refill.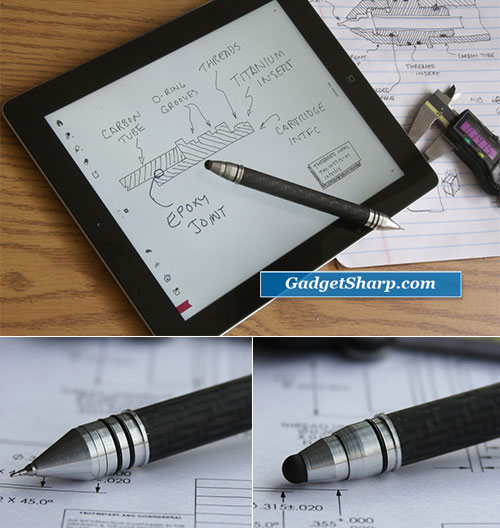 6. Finger Stylus Ring [amazon]
improve the accuracy of your fingers while drawing, texting, writing emails, typing, or playing games high-grade silicone ring provides ultimate comfort for hours on end the highly responsive premium stylus bump glides smoothly over touchscreens without leaving greasy fingerprints small enough to keep on your keychain or discreetly store in your pocket, purse, or handbag convenient dust-plug and carabiner combo lets you keep them with your device at all times