Kids are quick to learn but easily hurt. We love our kids, so we want to provide them the best as we can. They need to be loved, trained and protected. I know, it is always a tough process to be a good parent. Hence, we put some interesting designs for kids in this post, they are helpful and joyful. Hope you find it useful.
1. Melissa & Doug Cutting Food Box [amazon]
The Cutting Food Box from Melissa and Doug contains eight pieces of wooden food, a cutting board and a wooden knife. With 31 pieces, this pretend play food set offers a great way to introduce the concepts of part, whole and fractions! And, the food makes a fun "CRUNCH" sound when sliced.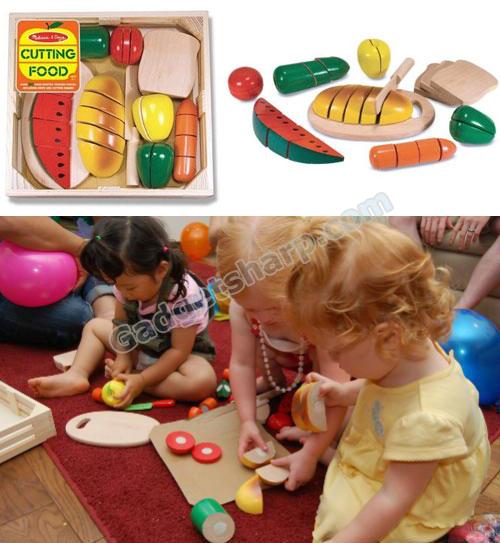 2. Skip Hop Moby Bath Spout Cove [amazon]
Moby is a spout cover that brightens up the bath while protecting baby's head from bumps in the tub. Its sleek design includes an adjustable fin strap that fits snugly on most tub spouts, and a tail that's also a handy hook, so Moby can hang around when bath time's done.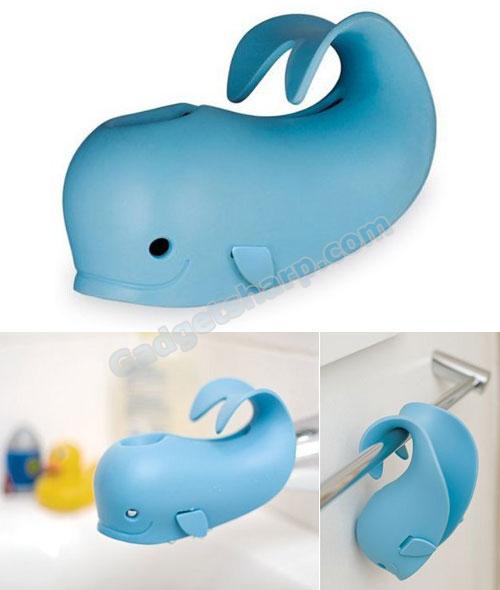 3. P'Kolino Clothes Tree [amazon]
P'kolino Clothes TreeThis playfully sculpture-esque alternative to the standard clothes tree is so fabulously cool you may not want to cover it up. With several branches and fruit-o-plenty, there is tons of hanging capacity. Made from premium birch ply, the tree stands 4 feet tall. With its wide base and solid, single-form construction, this clothes tree is stable and extremely durable. The fun color and no nuts-and-bolts assembly make the tree a convenient addition to any home.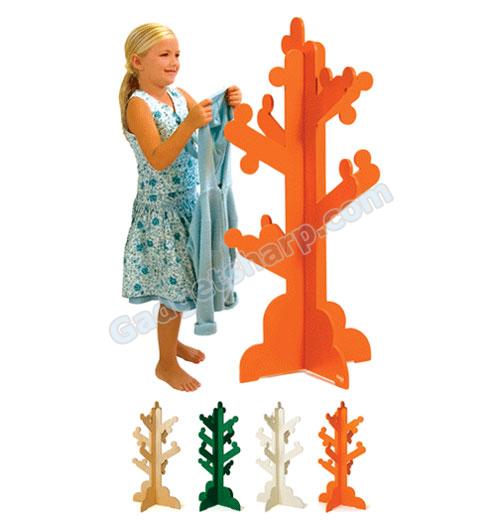 4. KidCo Bath Storage Basket [amazon]
Keep all of your bath time essentials and toys neatly organized and close-at-hand with this helpful storage basket.
Holds bath toys, soap, shampoo and more
Adjusts to fit most standard tubs
Divider panels separate toys from bath care items
5. P'Kolino Silly Soft Seating [amazon]
P'kolino Silly Soft Seating- IggyThis fun loving combination of stuffed toy and modular toddler seating has many features designed to support your toddler's developmental needs, making these engaging and multi-talented silly seats a playfully smart addition to any growing home.This modular Silly Soft Seating is compromised of three soft, sturdy, lightweight pieces that can be configured in a myriad of ways; from seats of varying height to tiny tables.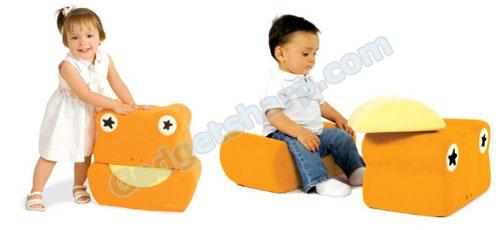 6. BABYBJ?RN Toilet Trainer [amazon]
When your child is ready to transition from the potty chair to the full-size toilet, it's time to introduce the BABYBJ?RN Toilet Trainer. With its adjustable dial, this ergonomically designed trainer fits toilet seats of all sizes. Soft and comfortable, it allows children to sit for as long as they need to. A built-in splashguard minimizes messes and prevents little legs from getting pinched–a great relief to both kids and parents.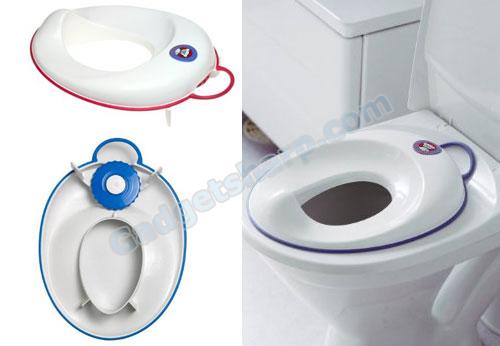 7. Kids' Toy Organizer and Storage Bin [amazon]
Casual Combination Shelf/Storage Bin
Made of MDF Composite in Wood-Veneered Cherry Finish
Features 4 Fixed Shelves, 12 Bins
Frame Features Open Back, Steel Shelving Rods, Storage Compartments
Durable Metal Hardware
Some Assembly Required
Wipe Clean with Dry Cloth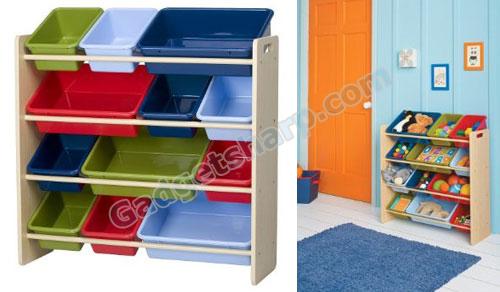 8. Baby Einstein Count and Compose Piano [amazon]
Sing, count, play together! The Baby Einstein Count and Compose Piano features 3 exciting play modes. Piano Mode: Choose to play piano, flute or xylophone sounds.Counting Mode: Introduce your baby to numbers in three languages. Select English, Spanish or French and as baby presses the keys, they will hear numbers one through five in the selected language. Composer Mode: Encourage your baby to conduct a symphony of sound with the touch of their hands. Each press of a key activates melodies and dancing lights.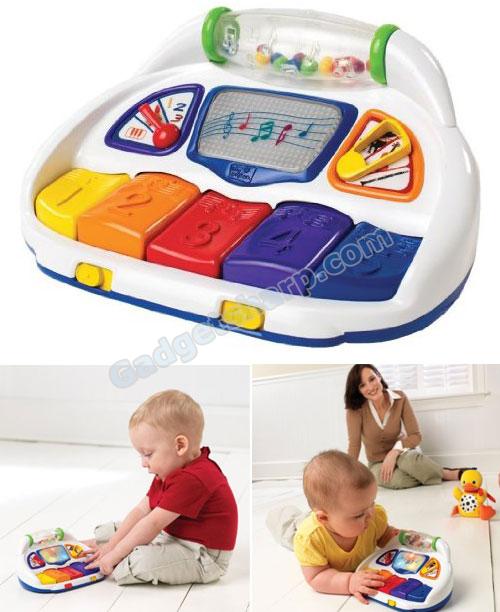 9. Lamaze Garden Bug Wrist Rattle/Foot Finder Set [amazon]
Baby-soft wrist rattle and foot finders encourage discovery. Bright patterns and faces with fun sounds to reward exploration. Ideal for developing hand-to-eye coordination skills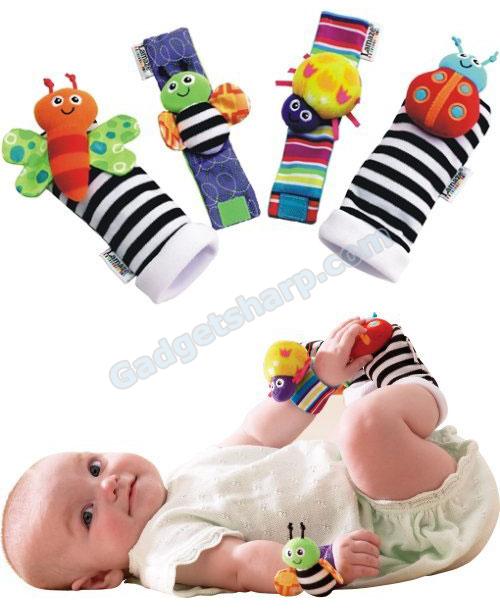 10. Mommy's Helper Toilet Seat Lid-Lok [amazon]
The Lid-Lok protects children from accidents, and keeps plumbing safe. There'll be no more toys to scoop out when you can keep curious hands and toys from getting into the wrong place. It is quick and easy to open. The one hand release operation is easy for an adult hand, but difficult for a child. This easily attaches to all types of bowls and lids. No adhesive required and you don't have to un-bolt the seat to install.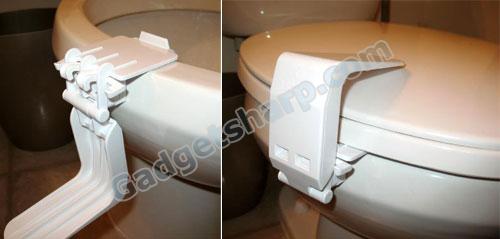 11. Eddie Bauer Harness Buddy - Monkey [amazon]
This is designed to be a backpack your child wears, with a tether strap, making it a bit more user friendly than earlier models. The backpack is a soft plush animal. It straps on through the front, and has a pocket to hold special toys. I like it because it allows my child the freedom to walk through a crowd without the danger of them getting lost. You can remove the tether to make it just a backpack for your little one, and the straps are adjustable for a comfortable fit.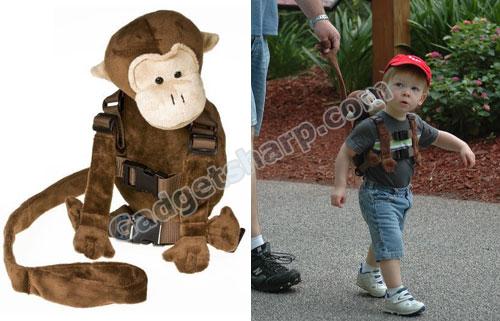 12. The Potty Stool [amazon]
This is the Solution to Potty Training!
Maximum Safety and Security for Children.
Children use this stool for years –until their legs do not dangle.
Eliminates need for potty chairs or floor potties.
Promotes independence and self-confidence.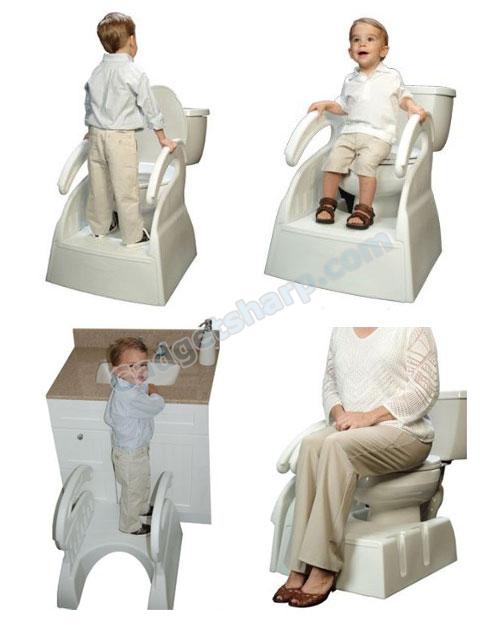 13. P'kolino Toddler Bed and Chair [amazon]
This playfully functional bed smartly folds into a cozy chair to extend the use age and can be changed back again for sleepovers. It fits any standard size crib mattress. This comes with side rails to prevent rolling out. It is designed for children ages 2-to-6. This is extremely attractive, and durable. The P'kolino toddler bed is a functional and smart alternative the standard bed. It is constructed of the same quality wood and protected with a clear finish. This stylish bed is parent approved. It is perfectly sized for little ones. This fits any standard size crib mattress. It is available in two stylish colors.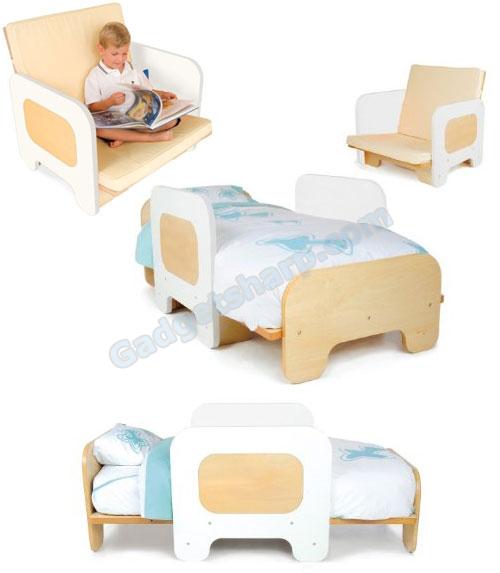 14. Cloud b Twilight Constellation Night Light [amazon]
Comforting and adorable, the Twilight Turtle nightlight projects a complete starry night sky onto the walls and ceiling of any room, making night-time less scary and more fun. Choose from three soothing color options to create a magical, tranquil environment that helps children from age three and up to ease into restful sleep.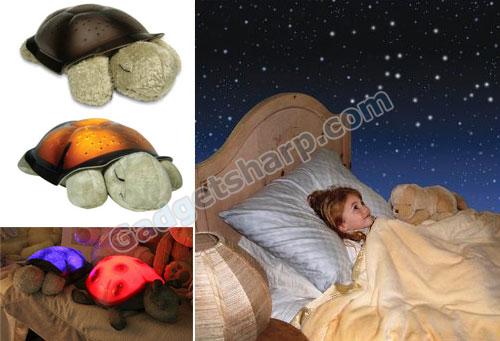 15. Friendly Toys Little Playzone with Sounds and Lights [amazon]
Great indoor and outdoor play yard! Kids will love talking the phone and setting the gears in motion. Various shapes can be made with different combinations of walls and flexible wall connector. Quick and easy to disassemble for compact storage and portability. Smooth, non-toxic surfaces wipe clean easily. 13 sq. ft. of play yard is secured with safety lock on the door.