With Halloween fast approaching, it's time to start thinking about costumes. If you haven't made your mind, check this post for the 14 Awesome Masks you gathered for you. They are either freaky, funny or bizarre, so you can get some worthwhile inspiration. Get your mask and dress, go wild on the thrilling Halloween party.
1. Terminator Salvation Movie T600 Deluxe Overhead Latex Mask [amazon]
One size fits most - from teen to adult
Full head mask made of latex
Become the T-600, an early Infiltrator terminator mass produced by Skynet
Officially licensed Terminator Salvation costume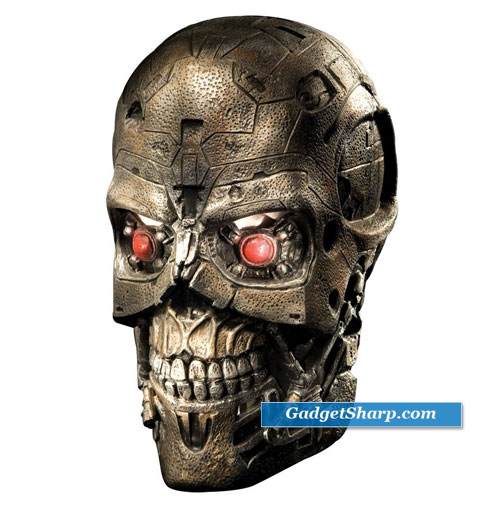 2. Aliens Vs. Predator, Child's Predator 3/4 Vinyl Mask [amazon]
From the freaky and scary movie Alien VS Predator. This mask will turn your little darling into the creepiest of creeps.
Predator from the Alien vs. Predator movie
Vinyl mask
Covers 3/4 of the head
One size fits most children
Officially licensed mask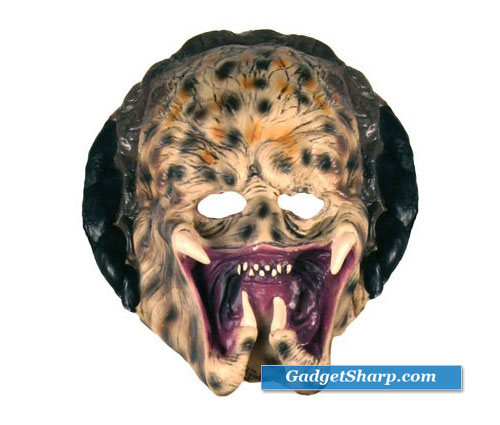 3. Black Lace Feather Mask Mardi Gras [amazon]
Designer masks are individually hand crafted using only quality materials. Perfect for Mardi Gras, a Masquerade Ball, Costume Party or Halloween or Lingerie accessory.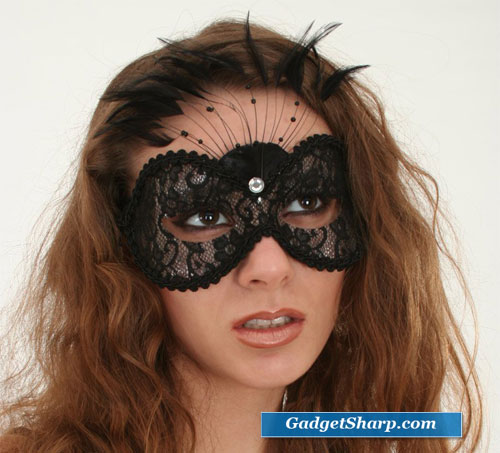 4. Vintage Zanni Masquerade Venetian Mask with Aged Finish [amazon]
This masquerade mask would look great in any masked ball or costume event. The mask has a unique zanni shape and has small detailed images painted right on it. This mask is made from hard plastic and is approximately 7" wide and 8" long. This mask would be great with any clever costume or as a simple decor piece. Fit most adults.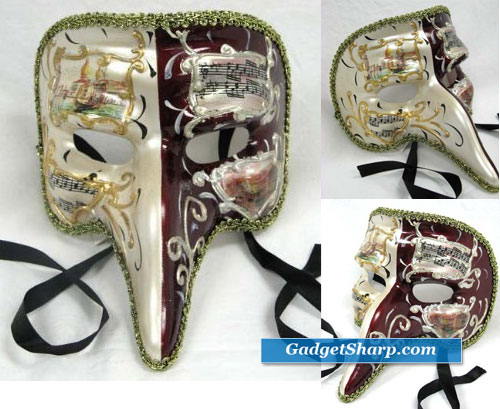 5. V For Vendetta Mask [amazon]
The product is a Face mask
Based on V for Vendetta movie
White plastic mask
One size fits most teens to adults
Officially Licensed V for Vendetta mask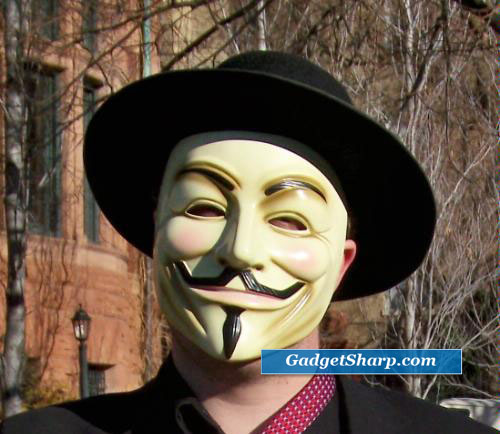 6. Night Fiend Mask [amazon]
What is that terrifying sound coming from beneath the mausoleum door? Who dares to disturb the living from the cold reaches of the dead?! Oh the horror!! The Night Fiend has come from Hell to haunt the living this Halloween!
This Animotion Demon Mask comes with an ani-motion mask! This Animotion Demon Mask comes with moving mouth and lips! Growl or flash your teeth and the mask will do the same!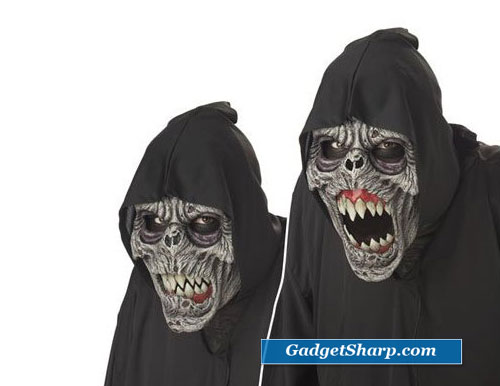 7. Chewbacca Halloween Mask [amazon]
Latex overhead mask completely covered with hand-layered multicolored long hair fur for an authentic ''blended'' look.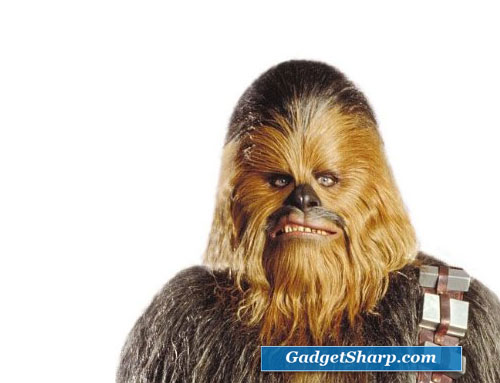 8. Batman Dark Knight Child Deluxe Joker Clown Mask [amazon]
Made from Latex
Comes with elastic string to help it stay on comfortably
Complete your Joker look with the Officially Licensed Dark Knight Joker costume
Ready to wear
One size fits most children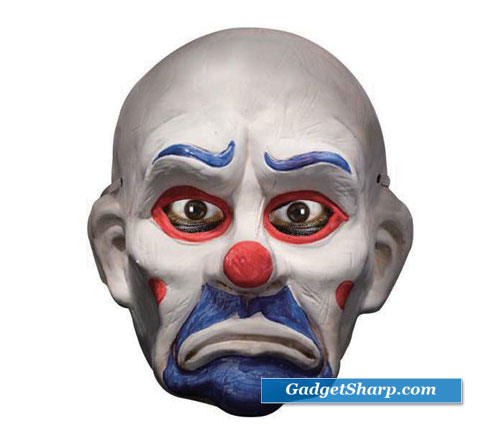 9. Alien Facehugger Mask [amazon]
The second stage in the Alien's life cycle. Full overhead latex mask. This is an officially licensed Aliens vs. Predator mask.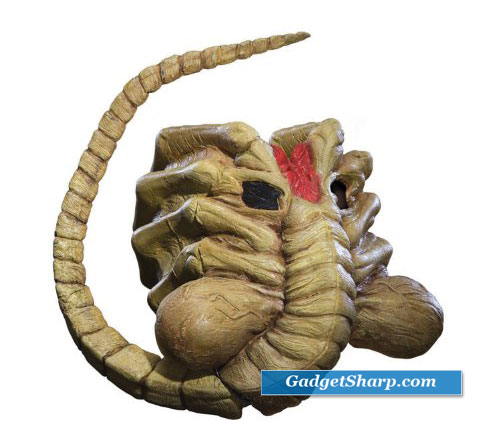 10. Venetian Carnival Masquerade Mask [amazon]
Venetian One wing Silver and Black metal Butterfly mask
Swarovski Crystals
Hand made in Venice, Italy
Comes with tag of authenticity.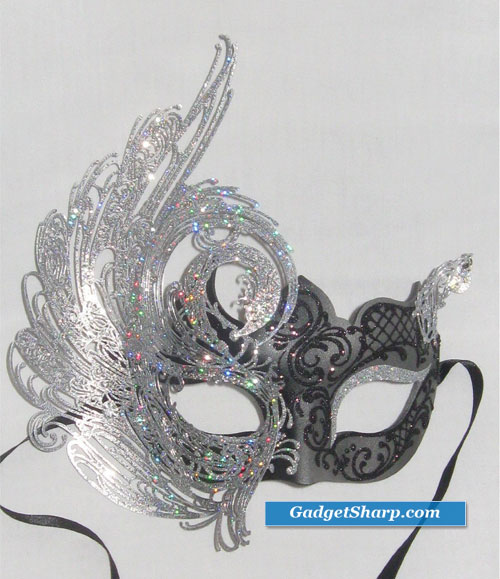 11. Dream Tale White Venetian Masquerade Mask [amazon]
SeasonsTrading custom made white Venetian half masquerade mask
Made of strong durable plastic
Dream tale swirl design
Black ribbons attached for easy wear
One size fits most. For product details, please see product description below.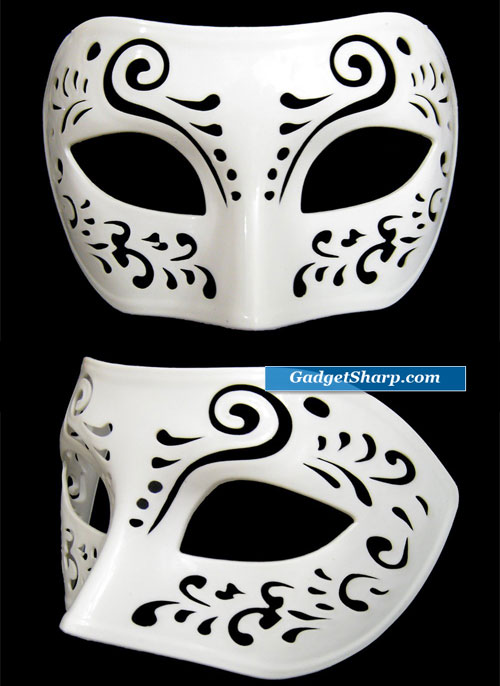 12. Day Of The Dead Dr Tongue Mask [amazon]
The eyes you see are part of the mask, actual eye openings will be in the corners of the mask's eyes. This is a great collector piece as well as a wearable mask. Over the head mask from the famous Day of the Dead movie.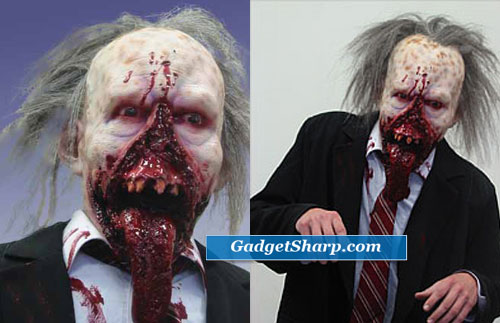 13. The Town Nun Mask [amazon]
The Town Nun Mask features a latex face with plenty of wrinkles and age spots along with a creepy smile. It has large eye openings for a scary look that provides clear vision, breathing holes at the mouth and nose that make for easy communication and an attached black polyester hood with a white band at the forehead to mimic a nun habit. The Town Nun Mask is secured to the head with an elastic band in the back. Complete your scary nun, bank robber or The Town costume with our Nun For You Mask. Create a bank robber costume based on The Town's movie poster which featured someone wearing a nun's habit and holding a machine gun.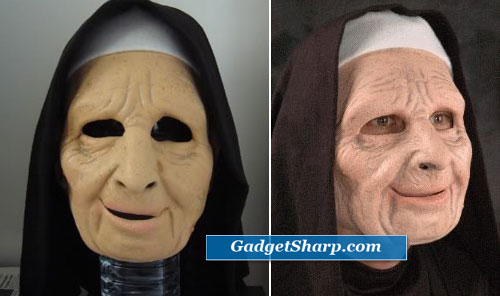 14. Death Skull Mask [amazon]
Death Sock Skull Mask Made in the USA! Our best Skull Mask known simply as Death Skull. Featuring lifelike natural moving action mouth and incredible wear-all-night comfort! Don't forget our matching Rotting Action Shirt and Skeleton Action Hands for an amazing total effect!