Ship models or model ships are scale representations of ships. Ship modeling is a craft as old as shipbuilding itself, and it is definitely a good hobby for who are interested in crafting. In this post, we rounded up 11 Realistic Ship Model Kits, sailboats, warships, antique vessels. It will be a pleasant activity to take on your space time or a great gift for who build models as their hobby.
1. Revell 1:96 USS Constitution [amazon]
Kit builds to a decorative masterpiece over 3 ' long
A majestic, ready to assemble model engineered from plans provided by Smithsonian Institution, Washington, DC
Detailed captain's quarters complete with bulkheads, table, and bunks
Can be rigged with or without sails
Step-by-step assembly and rigging instructions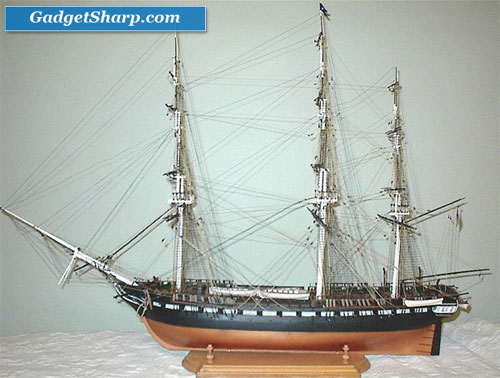 2. Harbour Tug Boat [amazon]
Beautifully detailed deck and bridge
Includes: movable rudder, three figures and display stand
1:108 Scale, 84 parts, skill level 3
Includes waterslide decals
Illustrated assembly instructions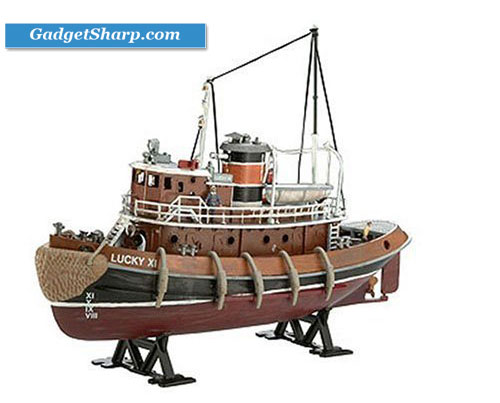 3. Lindberg 1/60 Scale Shrimp Boat [amazon]
Lindberg 1/60 scale Shrimp Boat is a realistic reproduction of a Shrimp Boat, everything is there except the shrimp and the smell. This detailed replica has winches and booms included with a realistic rigging stand. This is easy to assemble.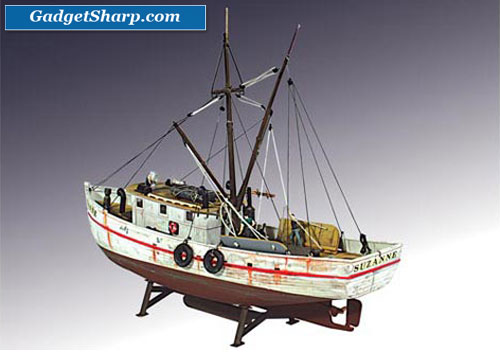 4. 1:72 PT-109 P T Boat [amazon]
83 pieces molded in dark green
Includes four torpedo tubes, two twin 50 caliber machine guns, a 20mm cannon, a life raft
Contains clear assembly instructions with a detailed synopsis of Kennedy's exciting and dangerous voyage
Includes a display stand
Waterslide decals are included
Four crew figures, and three rudders, propellers and shafts are all included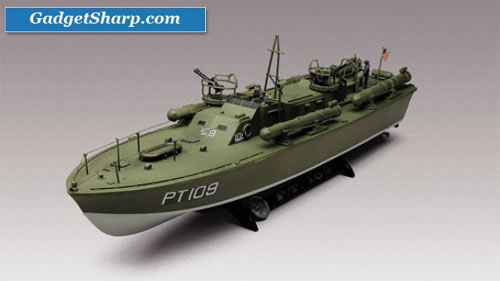 5. 1/130 scale Captain Kidd Pirate Ship [amazon]
Lindberg 1/130 scale Captain Kidd Pirate Ship is a plastic ship model kit. The Captain Kidd was a well known Pirate ship. This detailed replica contains crew figures included with realistic rigging and premolded sails. This is easy to assemble.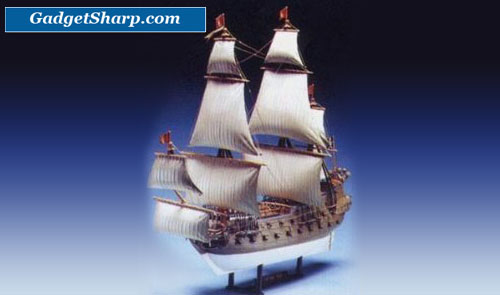 6. 1/90 scale North Atlantic Fishing Trawler [amazon]
1/90 scale North Atlantic Fishing Trawler is an unbelievable reproduction of a North Atlantic Fishing Trawler. This detailed replica has winches and booms included. This realistic rigging has premolded sails and is easy to assemble.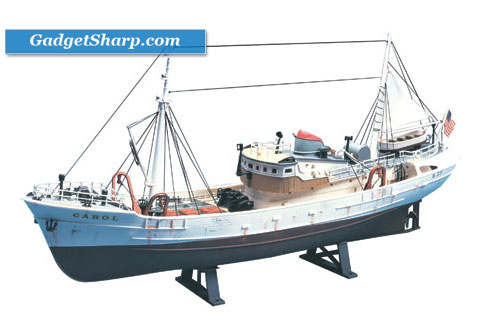 7. Colombo Express Cargo Ship 1-700 [amazon]
1-700 Scale. This kit measures 18.85 inches long when complete. Detailed 2 piece hull with bow thruster, ships propeller and rudder are movable, 23 container blocks with finely engraved details, can be displayed with or without containers, free fall life boat, separate gangways, filigree bridge superstructure with steps, command bridge, masts and radar equipment, display stand and decals for six ships in the Columbo express class. Skill level 2.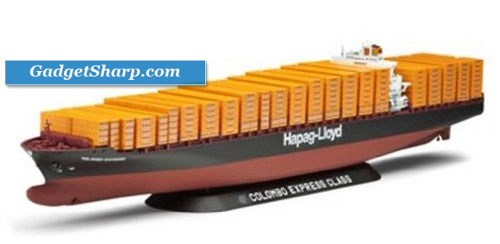 8. 1/163 Robert E. Lee Steamboat [amazon]
1-163 Scale. Measures 22 inches long. Included 2 paddle wheels, steerable rudder. Lifeboats, rigging thread, flag/pennant decal and display stand. Skill level 2.
Assembly Required Skill Level 2. Ages 10 and up.
Plastic Model Kit!

9. 1:426 Uss Arizona Battleship [amazon]
133 pieces molded in color
Twelve elevating 14" cannon in four rotating turrets
Full light armament, including 5" and 1.1" AA guns and a 10.5" turret cannon
Finely engraved planking and plate detail
Complete deck fittings, including searchlights, motor launches and whaleboats, rangefinders, ladders, cranes, and tripod masts with observation nests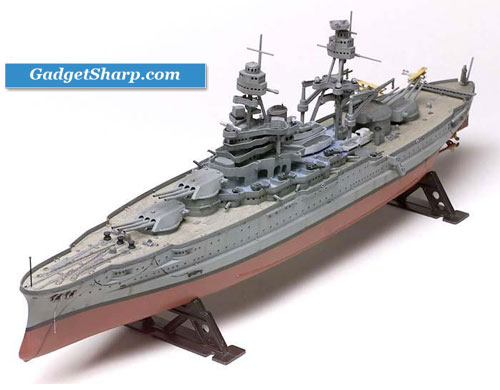 10. 1/250 scale Blackbeard Pirate Ship [amazon]
The USS Bonhomme Richard was placed at the disposal of John Paul Jones on 4 February 1779, by King Louis XVI of France as a result of a loan to the United States by the French. On September 23, 1779, John Paul Jones and the Bonhomme Richard engaged the British frigate Serapis. A bloody battle ensued where Jones' famous line, "Sir, I have yet begun to fight".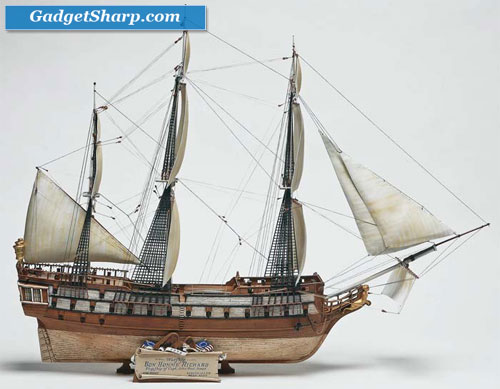 11. Revell U.S.S. Enterprise [amazon]
Detailed flight deck, island, fan tail, and anti-aircraft missile mounts
Includes: 30 aircraft - A-4 Skyhawk, RA-5C Vigilante, A-6E Intruder, and F-4 Phantom, and display stand
1:720 Scale, 102 parts, skill level 4
Includes waterslide decals
Illustrated assembly instructions