So many office workers think that paperweights are nothing more than a waste of space, but all in all, nothing is further from the truth. The fact of the matter is that there are many ways that you can use a paperweight; you can be as creative as you want. You can use paperweight to keep documents, files, etc. in place. And also, a paperweight is a great way to bring your desk to life. Remember, not all paperweights are boring. There are so many beautiful paperweight out there, they can be made out of everything from crystal to stone to metal.
1. Love, Sculpture Paperweight [amazon]
Give LOVE to the one you LOVE! Robert Indiana's iconic pop art sculpture is available here sized at 3.5 x 3 x 2 inches.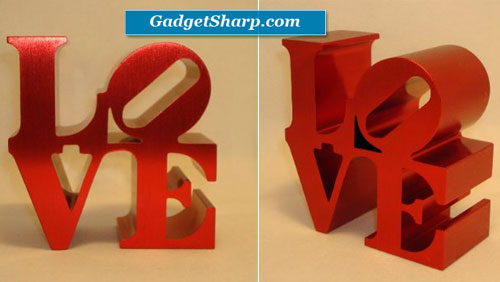 2. Beautiful Glass Cobalt Blue Starfish Paperweight [amazon]
This lovely glass starfish paperweight measures approximately 1.5'' tall x 5.5'' wide. It is wonderfully designed in a cobalt blue. The bottom of this piece is polished flat to stand beautifully.

3. Evolution by Waterford Cosmic Waters Paperweight [amazon]
2.76-Inch paperweight
Art glass
Evolution
Individually unique; stands approximately 2-1/2 inches high
Gift-packaged in Waterford box with care leaflet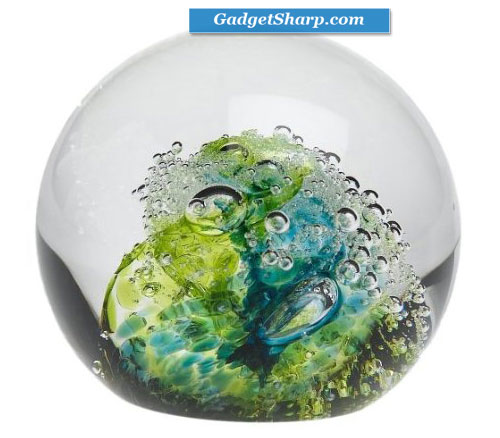 4. Motorcycle Paperweight [amazon]
This handsome "desk hog" is so tricked out, it looks ready to ride the open road! Polyresin. 7" x 3" x 3 3/4" high.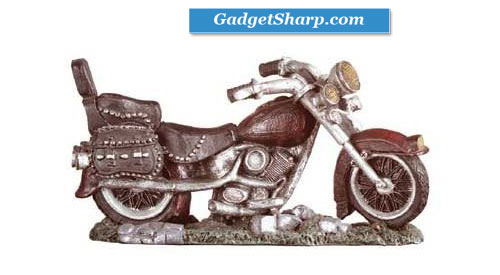 5. Arrogant Seal on the Millefiori Glass Paperweight [amazon]
Approx. Dimension: 4.5" tall x 3" wide
100% mouth-blown art glass
Perfect for home and office d??cor
Unique piece due to its handmade nature
Great gift idea for many occasions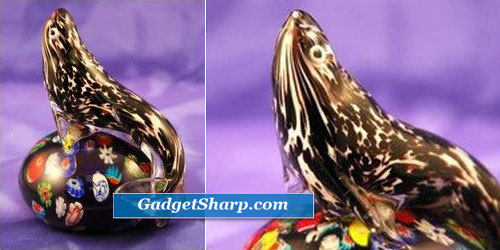 6. Natico Decision Maker and Paper Weight [amazon]
This Executive Decision Maker/Paperweight Is The Perfect Gift For Those Who Have Indecisive Moments. Just Give It A Spin And Let It Decide For You Whether To "PASS THE BUCK", "REORGANIZE" Just "SIT ON IT" And Many More. Matte Silver Design.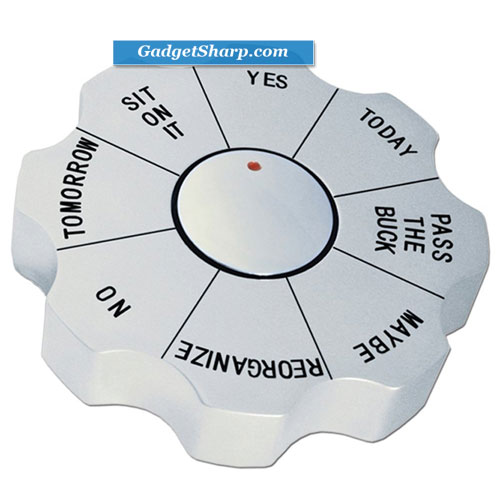 7. Murano Design Glass Art Millefiore Turtle Paperweight [amazon]
This lovely paperweight was handcrafted by skilled artisans who worked night and day to refine his skill. Each piece starts with a designated shape carefully formed by the artist.
Aproximate Dimensions: 2.5" (width) x 3" (height)
Heavy but delicate glass art piece.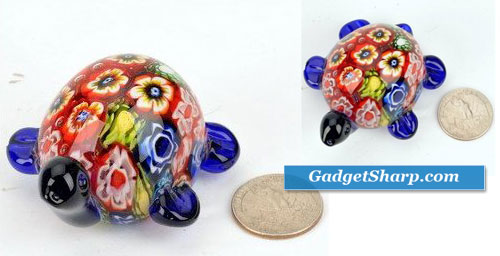 8. Dragonfly Paperweight Painting Lacquer River Stone [amazon]
Dragonfly Painting Lacquer River Stone Art Design Paperweight
Vietnamese artisans use their fingerprints to hand paint dragonfly on a river rock collected from the Ta Lai River in Ho Chi Minh City.
Covered in ten layers of black lacquer.
Gorgeous office accessory for your desk!
MEASUREMENTS: 3" Length x 2" Width approximately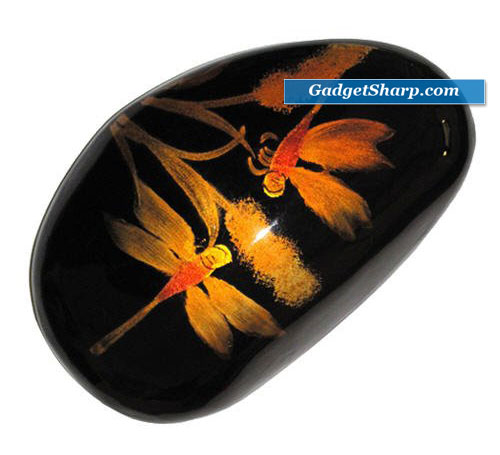 9. Perfect Surfing Ocean Wave XL Paperweight [amazon]
Approximate Dimensions: 3.5'' (Width/Diameter) x 3.5'' (Height)
Unique due to being handmade and mouth blown.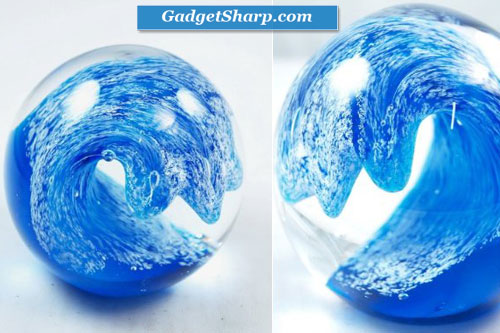 10. Kikkerland 50-Year Calendar Paperweight [amazon]
Enjoy this fun 50-Year Calendar Paperweight from Kikkerland.
Line up month and year at the top of the dial to reveal matching monthly calendar at the bottom of the dial.
Round and stainless steel, it is quite stylish as a desk accessory.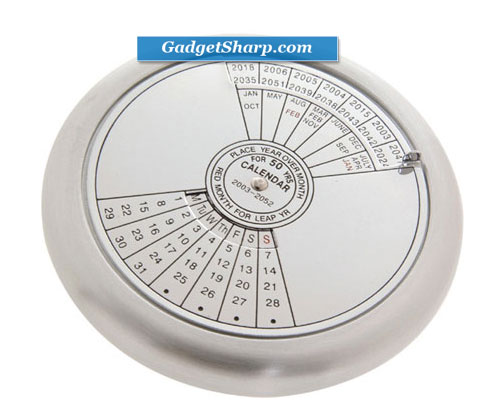 11. Genuine Murano Glass Paperweight [amazon]
Shimmering crackled 24k gold within beautiful hand blown glass
Embeddded Glass Tree of Life
Handmade in Italy using ancient techniques.
Measures 2.5" x 2.5".