We need bottle opener hear and there…and it does become a problem when we can't find it. In this post, I will present you 10 creative bottle opener designs…Most of them have multifunction and some of them have bizarre looking. Personally, I like the cap one and the belt one… the Crowbar Bottle Opener is a bit weird for me, but it is kind of funny design.
1. TrekStor USB Drive Bottle Opener [link]
The USB stick CO is a mobile data storage device in a solid, brushed aluminum housing. It is special because it incorporates an extra bottle opener function combining practical data storage with a thirst-quenching aid that is always to hand.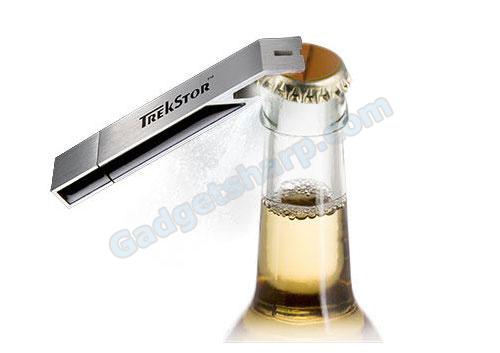 2. Bottle Opener - Fridge Magnet [link]
If you like when you open fridger get a beer, just open like the Pic? It's a fridge magnet cum bottle opener. It is simple and cool, I don't need look for the bottle opener everywhere. It also available in the SuckUK.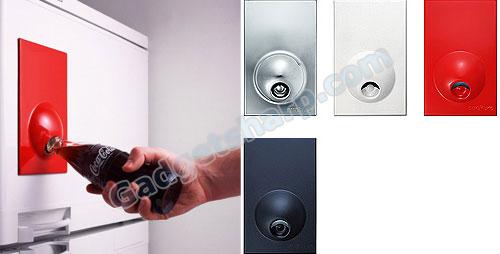 3. Mood Bottle Openers [link]
Mood Bottle Openers - Feeling shocked, crazy or happy? Use one of these to express yourself when opening a bottle. These clever bottle openers are made of sleek stainless steel and have subtly carved mouths and eyes that display the three moods.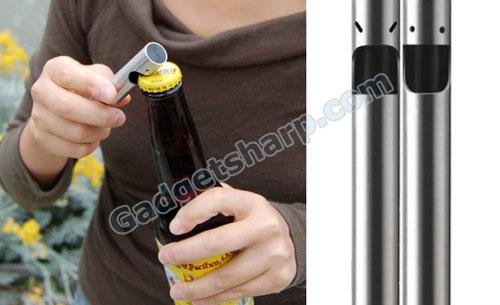 4. Ribbon Bottle Opener [link]
The "Ribbon" opener's form is smooth, like a river pebble, and it has a continuous ribbon-like loop that is exactly the same on either side, so it can take a bottle cap off in both orientations- top or bottom. It looks great in any space and elevates bottle-opening to an art form.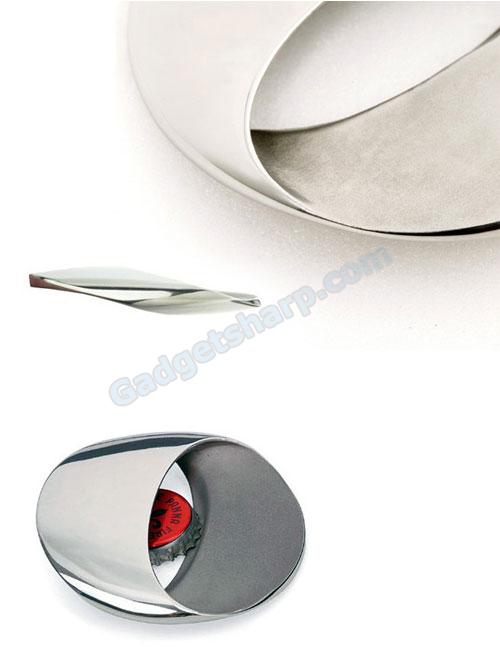 5. forked up [link]
it?s a bottle opener, it?s a fork, it?s a dessert topping. OK we lied about the dessert part.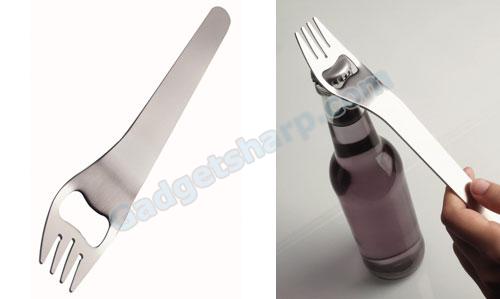 6. Green Guinness Bottle Opener Cap [link]
Adjustable green hat with Guinness and a pint. Arthur Guinness' signature and pint embroidered on the back. Bottle Opener on the bill.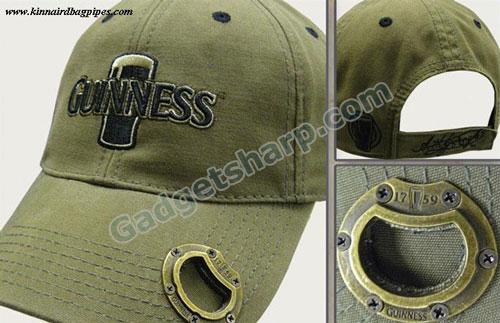 7. Ring Thing [link]
A ring that's a bottle-opener. How brilliantly simple is that?
Yep, made from stainless steel, the Ring Thing is a bottle opener hidden in the palm of your hand for both guys and gals. It's comfortable to wear, guaranteed for life, easy to use.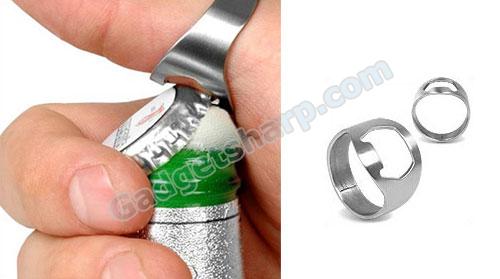 8. Crowbar Bottle Opener [link]
Great for all your zombie killin' and beverage drinkin' needs. Stainless steel with a baked enamel coating.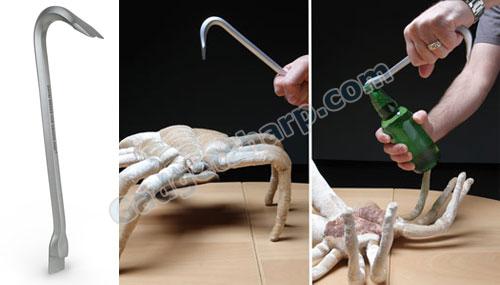 9. Big Screw Bottle Opener [link]
Open beer and wine… avoid the double entendre
Product Features
Keychain bottle opener features a corkscrew and standard bottle opener Unscrew the bottle opener to reveal the corkscrew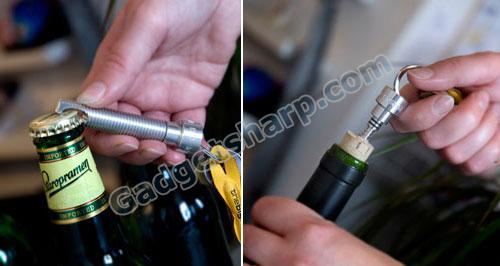 10. Bottle Opener Belt [link]
Belly up to the bar, boys! Everyone will want to be next to you, the guy with the built-in bottle opener on his belt! This heavy web belt is trimmable and adjustable for any size beer-drinker, and packed in a clear, peggable display box.