You probably have heard of edible spoons or dipped spoons, or even used them already. There are many kits help you make your own edible spoons, but if you don't want that trouble, you can always buy yourself some delicious spoons like candy spoon, chocolate spoon, cookie spoon, ginger spoon or corn spoon. Here you rounded up 7 Tasty Edible Spoons from the world. Take a look and let us know which spoon is more tempting.
1. Peppermint Candy Cane Spoons [amazon]
Whether you stirring or scooping, spoons are necessary and important utensils, but they're not very tasty. The solution is to switch to these cool new Peppermint Candy Cane Spoons. These festive spoons are made from peppermint candy and are perfect for stirring hot cocoa, eating peppermint ice cream, or just enjoying like a traditional candy cane that happens to be shaped like a utensil. They come in a set of 6.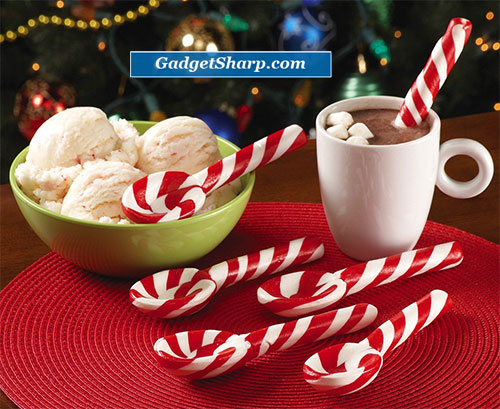 2. Yohay Chocolate Dipped Cookie Spoon [amazon]
Unique spoon shaped cookie dipped in delicious dark chocolate
Approx 95 spoons per case
Individually wrapped for freshness
Great for parties or catered events
Kosher - Dairy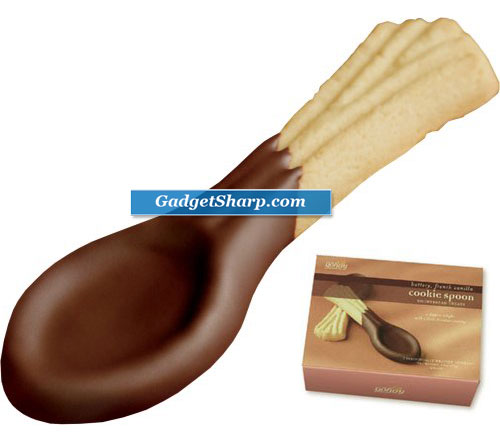 3. Caf? Dipping Spoons [amazon]
White drizzled dark chocolate and cool mint add elegant flavor
"The World's Best Dressed Spoons"
Turns an ordinary cup of coffee into a fantastic specialty beverage
Handmade fresh daily
Great party favor!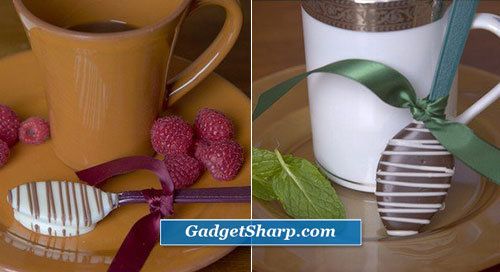 4. Milk Chocolate & Peppermint Candy Dipped Spoon [amazon]
Don't let a cup of hot coffee, tea or chocolate be all alone this holiday season. Instead, submerge a Milk Chocolate & Peppermint Candy Dipped Spoon into it! Then enjoy both a little more. From Cranberry Sweets & More in Bandon, Oregon. 5 oz.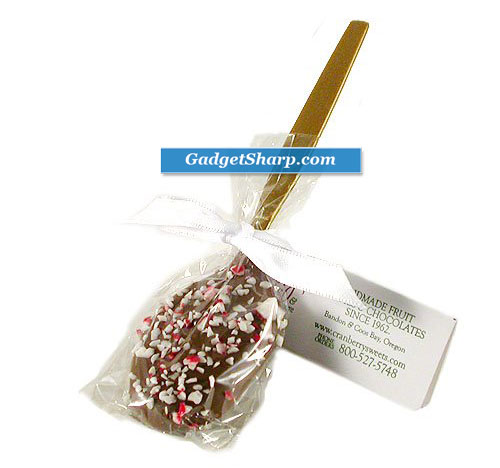 5. Ginger Spoon [link]
?Ginger Spoon? is designed for having soup. Made from ginger powder, the spoon could be thrown into the pot directly to cook ?Peachy Ginger Soup? or ?Carrot Ginger Soup?.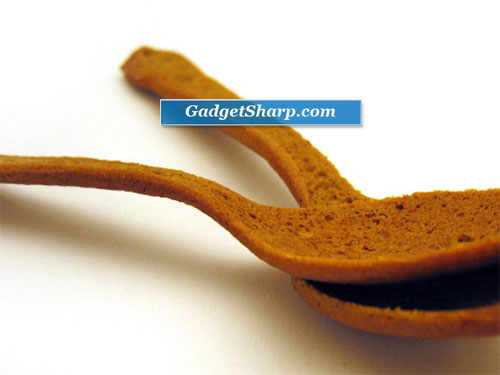 6. Milk & Dark Chocolate Box- Chocolate Spoons [amazon]
Superior spoons chocolate
Milk & Dark Chocolate Flavors (Two spoons each flavor )
Perfect for Thanksgiving, Christmas, Hanukkah, or anytime!
Makes a great surprise for those who love chocolate
Limited Bonus Pack - Includes a Free Gift - Little Chammy Bear.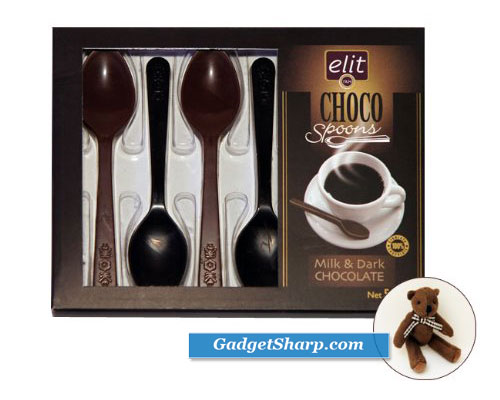 7. Edible Spoon [link]
his spoon comes in three flavors: Plain, Spicy and Sweet. Plain spoons may be used with any meal and are flavor-neutral. Spicy spoons can add extra zest to bland food or may be used to eat already spicy meals. Sweet spoons sweeten the food they are used to eat and may be used with foods ? like cereal ? that are already sweet.