How high-tech a recycle bins can be? How much intelligence a trash can should have? There are 7 advance garbage bin designs collect from would? eco-friendly?smell free… auto scan and sort? I am not sure do we really need those but they are pretty cool designs anyway? Hope you enjoy.
1. Sort and Separate - Barcode Recycle Station [link]
We should recycle, but do we know how to sort all plastics and metals? That is the reason why Barcode Trashcan comes in. It makes being ?green? a lot easier. There?s one bin for each type of recyclable material. Just swipe the item in question over the top and the bin that opens is your winner.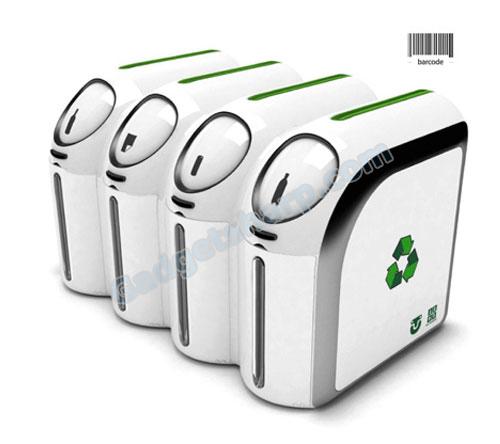 2. Ovetto Recycling Bin [link]
Taking the idea of recycling to its logical conclusion, Italian architect, designer and art director Gianluca Soldi presented the Ovetto Recycling Bin, a recycled recycling center. Made from recycled polypropylene (the same material used in ropes and carpeting), the bin offers three separate receptacles to make recycling easier and more organized while taking it a stylish step up from those standard blue bins.
Named after the Italian word for ?egg?, Ovetto takes on a natural shape and is available in several bright color options. Appliqu? stickers come with each bin for easy identification of the compartments.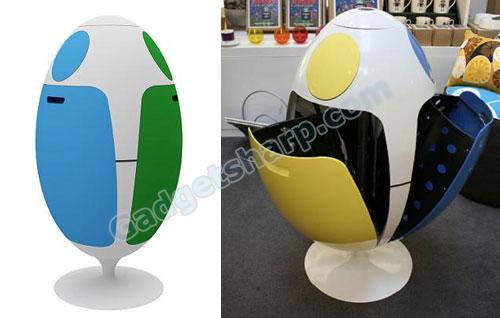 3. Tri3 Trash Can [link]
Left pedal opens the top can. This can is for general discarding. Middle pedal makes the second can rotate around a decentered axe. This can is for packaging, plastic etc. Right pedal makes the last can move towards the user. The last can is for glass discarding.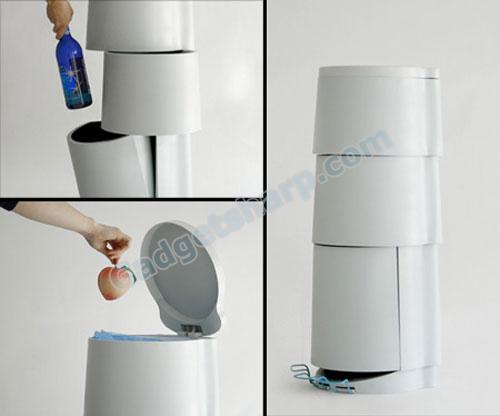 4. Click Hybrid Trashcan [link]
Using the aperture/iris action of a camera as inspiration, Click features a button that allows you to open the mouth of the bin to an appropriate size, so as to dispose the waste. Small opening for small trash like cans and bottles, big hole for big items!
After disposing, the trashbin will be closed again… so no more smelly…no more fruitfly, I guess.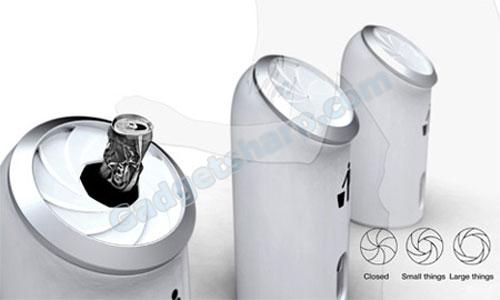 5. Minus - freezing trash bin [link]
Don?t trick yourself! There?s no cure for smelly food. This pail right here thinks it is hot stuff. It?s called the ?Minus? and it?s basically cold hearted. Open the lid, place the banana peels inside, close, click shut, set temp, and press go. Coldness. Do not drop your pop cans in here unless they are all the way empty. Also probably not a good place for dead animals.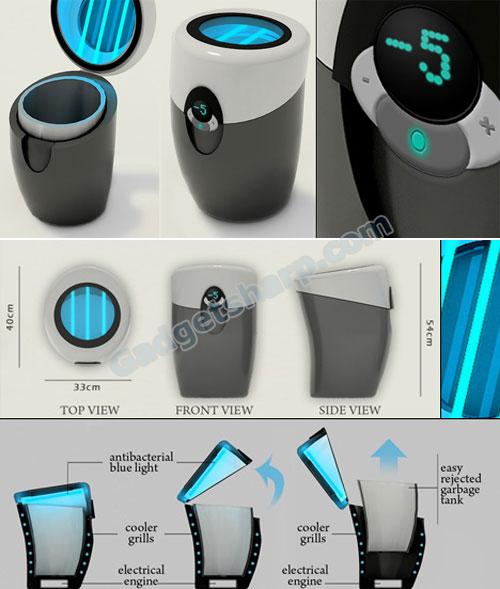 6. I.master Intelligent Wastebin [link]
The Wastecan i.Master Wesco is definitely much smarter than your trash can. It features an invisible infrared sensor at the top that senses when your hand is near, filled with stinky trash, and automatically opens the lid without the need for involvement from you other hand or your foot for that matter.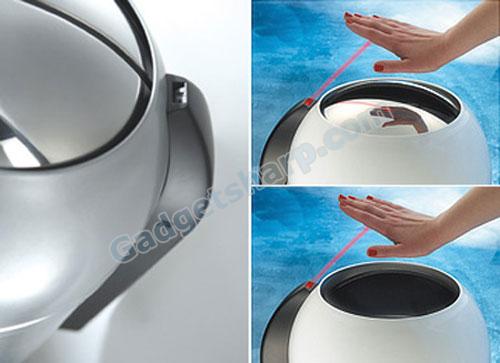 7. Trendy eco-friendly Ecomod rubbish bin [link]
The brainchild of UK designer Robert Welby, the ergonomically designed bin features an all-in-one container that is specially designed to segregate paper, plastic and aluminum in different compartments without looking too bulky. The rubbish bin then proceeds to crush your separated waste into a smaller bulk so that you immediately save a lot more space and can dispose of more rubbish.