How many ways to make a public bench creative and unusual? More than you may have thought. In this post, we will showcase 11 Creative Public Bench Designs collected from the world. Some of these emphasize artistic execution over functional stability. Others take ideas of function to the absolute extreme, which means you have to share your bench with bicycles. From artful to artisan, tentacle to transforming , have a seat and enjoy!
1. Ass Shape Bench [link]
People report that in Kazan there appeared new benches in public places. They look like the one on the photo above.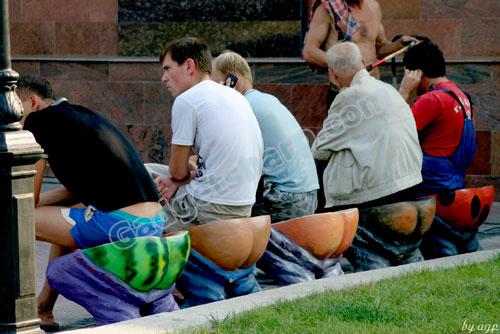 2. URBAN FURNITURE SYSTEM [link]
This urban furniture system consists of public bench, dust-bin, street lamp, clock, outdoor advertising and urban pylon. The solution presented encourages one to use the dust-bin by combining it with a bench in a hybrid construction, integrating these two functions.
The system is extremaly flexible and versatile by the repetition of the same construction base in all elements, enabling creating any urban furniture combination, e.g. public bench with dust-bin, street lamp with two benches or bench with urban pylon, etc.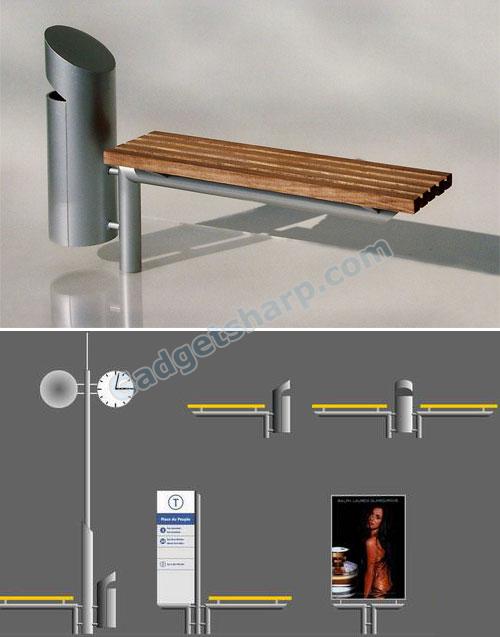 3. Two-legged self-supporting Bench [link]
This piece is a parasitic prototype, which cleverly supports itself by gripping into the masonry work of the walls it leans against. Harbert's idea is that with lightweight and mobile furniture, urban landscapes can quickly be transformed into community spaces.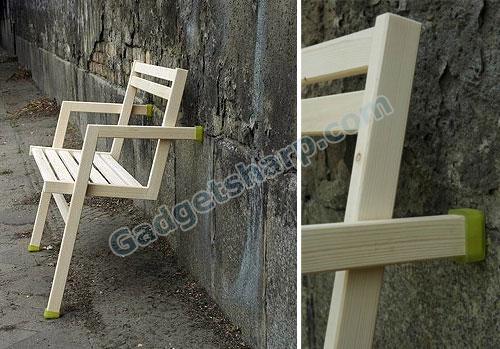 4. Sang-Hoon Lee?s Swing Bench [link]
Sang-Hoon Lee?s Swing bench brings to mind that episode of FRIENDS, where Rachel is petrified of the swing and how Ross helps her overcome her irrational fears. For the life of me, I can?t imagine my childhood without the thrill of swinging in the park with innocent abandonment. Now that I?m all grown up (and a few pounds heavier), the kids won?t just let me take the joyride again. I guess I?ll have to make do with the Swing Bench to satisfy my urge to be a kid again.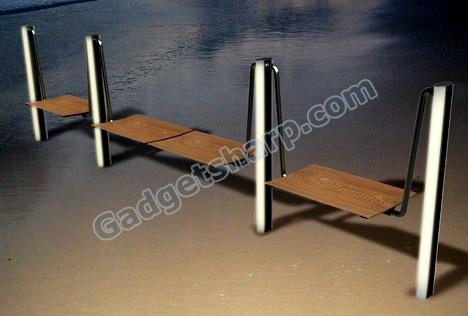 5. The Rolling Bench [link]
The Rolling Bench looks like an ordinary bench with the exception of a winding handle. You can find it on the right side of the bench. The handle rotates the seat surface to expose the dry/clean one. So, after a rain shower, just turn the winding handle and, please, have a sit!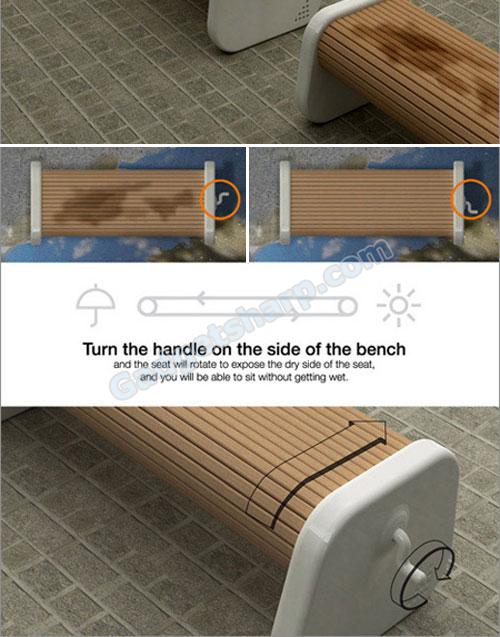 6. Union Bench [link]
This is a bench without a back or front, that let?s everyone sit and enjoy from every internal mood and external angle. It?s a non- fuss design with maximum practical benefit and desirable, minimalist aesthetic.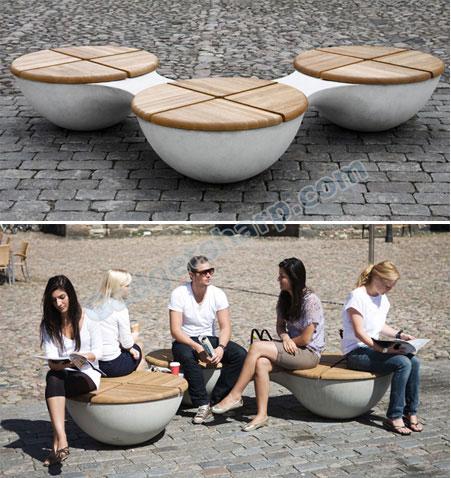 7. Wave Bench [link]
project by shigeru uchida. contemporary japanese designer shigeru uchida plays with the 'new wave'.

8. Stone Bench [link]
project by thomas sandell. The art of japanese garden is closely associated with the art of the stone arrangement which are both integral parts of its architecture. giant stones made of corianby dupont by thomas sandell.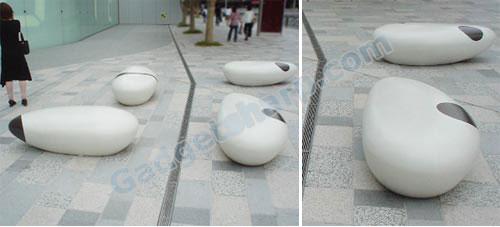 9. Piano Park Bench [link]
Designed by the creative minds at ADD Innovation. Piano is a combined bikestand and park bench. The 90 degree angels creates an interesting and effectfull contrast in the landscape.
The bench will come in three different variations.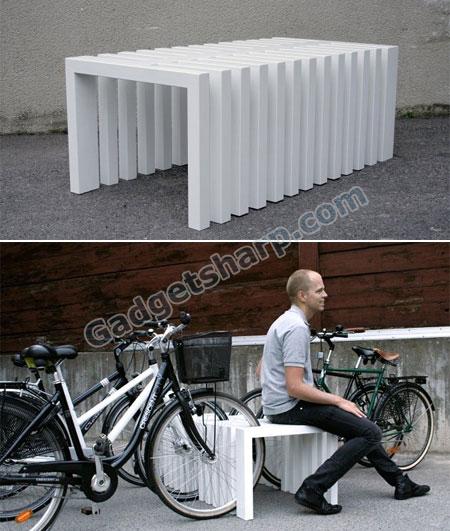 10. Infinite Bench [link]
project by ron arad. Design is also about the ephemeral nature and transience. ron arad had the idea of a natural 'loop'.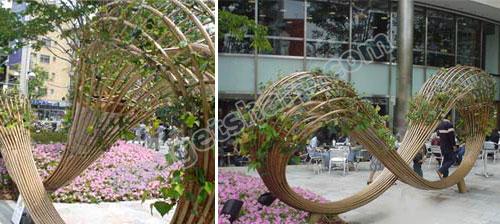 11. Kajen Public Bench [link]
Designed by Thomas Bernstrand, The Kajen Public Bench is a very interesting & comfortable public seating idea. One of the first park benches to be accompanied by a footstool, the design invites those seated to put their feet up, or just sit back and relax. The laid-back luxury of this bench makes a unique addition to any public space.