Try to find a nice way to hold your food as well as display them? Then you must check out today's post, where we rounded up 11 Creative and Useful Food Holder Designs. They are not long help to keep/hold your food, but also get you extra bonus visually or functionally. Hope you enjoy.
1. Banana Holder Vicky [link]
This Banana Holder made me smile. Pretty darn funny, no? Vicky ? fresh and original banana holder made of white porcelain, handmade, to be hung up or left standing.
Vicky is a banana holder that, when it?s hung up on the wall, it resembles the horns of a bull or classic deer antlers. It is amusing and, yet, functional. The holder has prearranged holes where the bananas, due to their natural curvature, can be easily wedged in, held in place and then left to quietly ripen.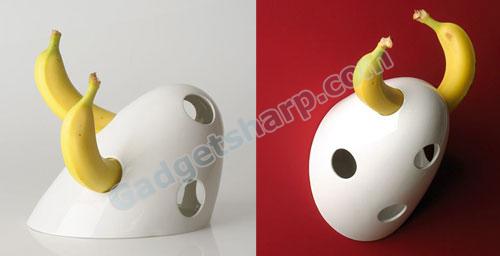 2. Drunk Aliens Like it Spicy [link]
Aliens do exist?and their interest in this little planet we call Earth is not confined to probing midwesterners who make the mistake of driving down lonely roads in pickup trucks. The truth is that they come here for the booze and the spicy food.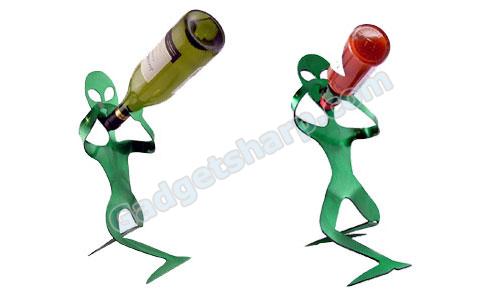 3. Tugo Luggage Cup Holder [link]
Tugo is a cup holder that attaches right to the handles of your rolling luggage. It keeps your drink suspended between the upright handles of your rolling bagand and lets you keep your coffee close at hand.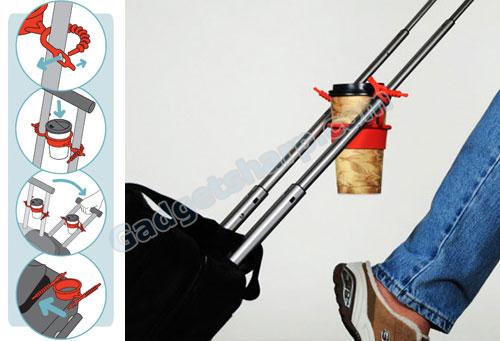 4. Ceramic Egg Box [link]
This ceramic egg box is a great way of storing your eggs. The ceramic egg holder would look great in any kitchen and is only available in classic white. The ceramic egg box holds 9 eggs.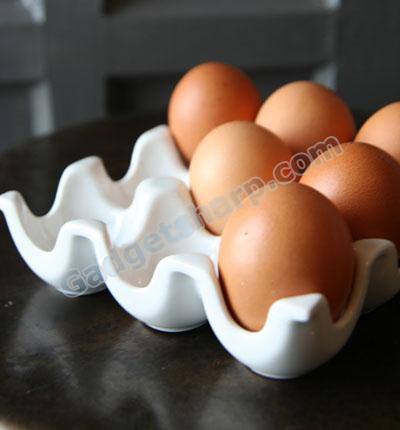 5. Palms Fruit Hammock [link]
Palms Fruit Hammock adds a fun tropical look to your kitchen while keeping fruit fresh for longer. Load it up with apples, oranges, bananas, mangoes and more – this fruit hammock's nylon net stretches easily to accommodate. The soft, open netting of the Palms Fruit Hammock gently supports your fresh produce, encouraging air circulation for better ripening and less spoiling. By suspending your fruits and vegetables in this fruit hammock, you'll help keep your produce from crushing, so there'll be less bruises and soft spots. Designed with a sturdy hardwood stand, carved wood palm tree trunks, and flexible plastic fronds, the Palms Fruit Hammock is a delightful addition to your home.
6. Upside Down Bottle Holder [link]
Keep a bottle of ketchup, salad dressing or sauce upside down in this inverted bottle holder, and the contents will be ready to dispense instantly. No more shaking! Made of sturdy ABS plastic, the Upside Down Bottle Holder helps reduce waste by getting the last drops of the products you use every day. Sides of the Upside Down Bottle Holder are self-adjusting to fit all sizes of bottles.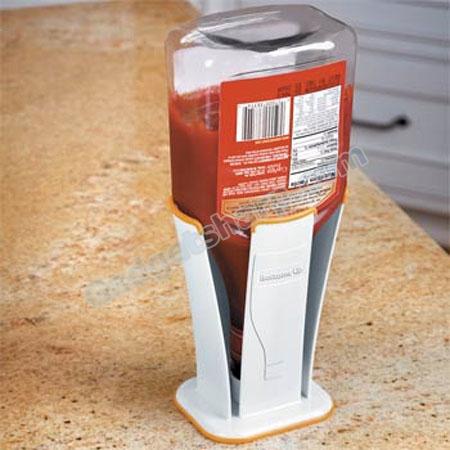 7. Wine Bottle Holder from Animi Causa [link]
The first time I set my eyes on this, I thought it was a wine bottle Photoshopped to look like it?s floating in the air (and I?m sure you probably thought the same before reading the title). This clever nickel-plated iron wine bottle holder from online boutique Animi Causa would be an interesting addition to your dining area.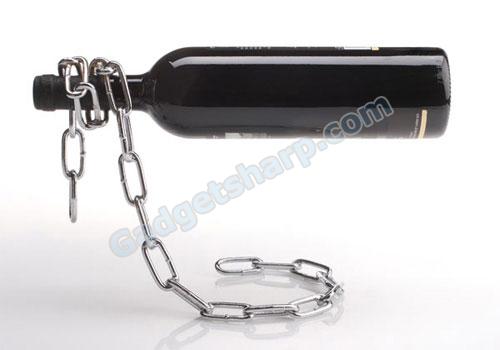 8. The Go Plate ? Food & Beverage Holder [link]
The Go Plate is a reusable Food and Beverage Holder perfect for parties and buffet-style events, the plate stays put while you eat. When you want to take a drink, simply lift the plate off! Designed for warm or cold foods, they?re crafted from sturdy, reusable, recycled clear plastic that can go right into the dishwasher.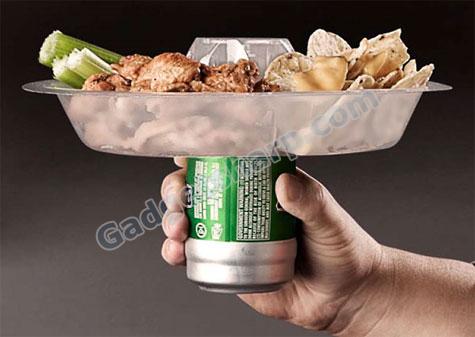 9. Three Wine Men [link]
What's a wine collection without a collection of wine holders? This particular set of wine holders will make you and your guests smile whenever you see it. Humourous yet elegant, these three wine holders show the downward progression of a man carrying a bottle of wine and capture the physical humor of drinking one too many glasses. Perfect for displaying wine bottles or keeping bottles ready-to-pour at your next get-together. Designed by Nerio Festa.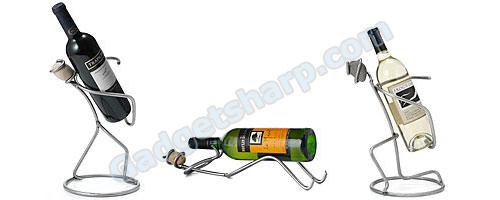 10. Alessi MooM Bowl With Built-In Wine Glass Holder [link]
The cool new Alessi MooM Bowl is perfect for eating while lounging on the couch or mingling around at a party. This stylish and spacious bowl from designer Giovanni Alessi Anghini lets you enjoy a snacks, cereal, salads or just bowl of soup and has a built-in cupholder on the side to hold a glass of wine.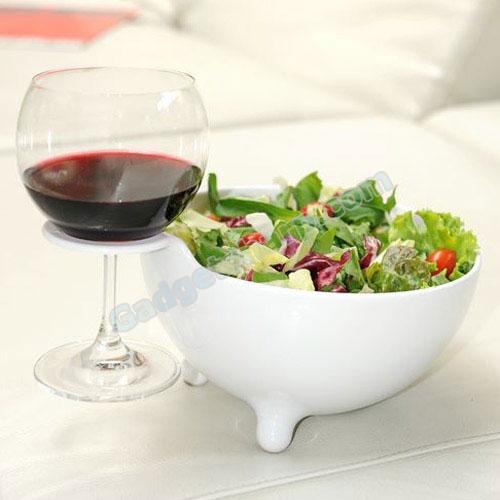 11. Chick Feet Wire Egg Holders [link]
These chick feet wire egg cups have been giving me the giggles all week long. I don't even necessarily love eggs prepared in this fashion, but I'm half tempted to make them for displaying purposes.