In many cultures, burning incense has spiritual and religious connotations. However, it is also useful for people who want their house to smell good but don?t want to walk around spraying Febreze. But incense isn?t just about covering up the smell of pot in your apartment. It?s also a chance to showcase a cool looking burner as a household accessory. In this post, we rounded up 11 Cool Incense Burners ranging from Wood Incense Burners , Soapstone Incense Burners , Brass Incense Burners and much more.
1. Small Decorated Brass Charcoal Screen Incense Burner [amazon]
3-piece burner set
Indian style etched decoration
Top screen lifts off for cleaning
2-1/2" Diameter, 2-1/2" tall
Wooden coaster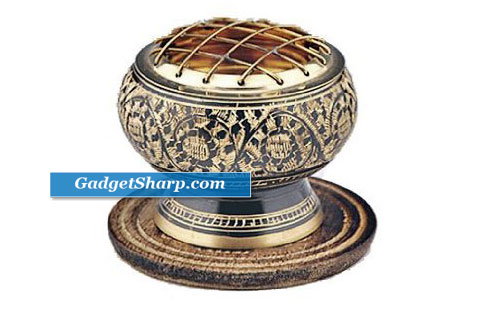 2. Brass Incense Burner with Wood Handle [amazon]
This polished brass censer is perfect for burning your favorite dhoop cones or resin incense. Measures approx. 5" tall, with a convenient removable handle for moving it about while in use. For thousands of years incense has been a sacred element of worship. Commonly used in temples, ashrams, churches and mosques as well as in the home to purify and sweeten the atmosphere. Can be used with or without the removable wood and brass handle.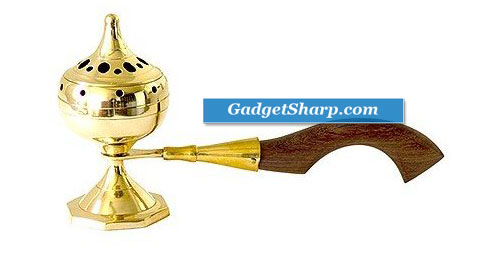 3. 5" Temple Wooden Charcoal/Cone Burner [amazon]
Hand carved wooden temple burner for cone incense.
Can also be used with incense charcoal for resin incense.
Approximately 5 inches high overall.
From India.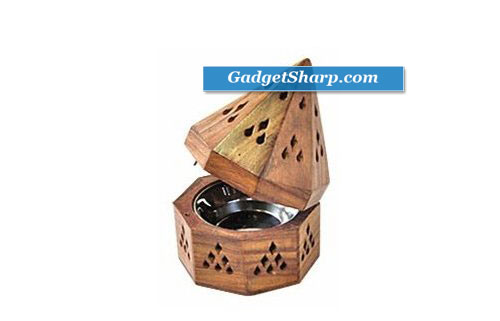 4. Pirate Incense Burner [amazon]
old cast Resin burner (13" x 3" dia.) can be used with your favorite incense . Smoke flows out of the skeleton's eyes. Holds an incense stick upright inside chamber.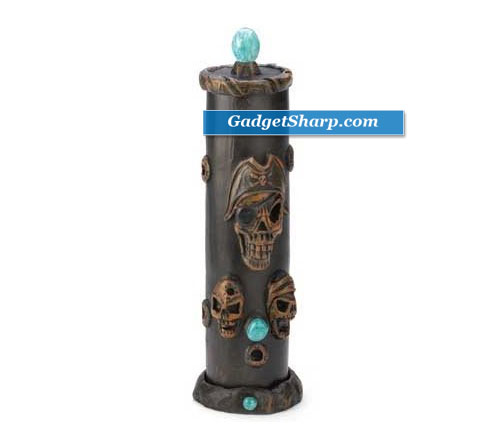 5. Skeleton Incense Burner Holder [amazon]
A tired old fellow rests his weary bones, watching as the smoke from your favorite incense sweetens the air above. Polyresin. Incense not included. 10 1/2" x 3 1/8" x 2 1/8" high.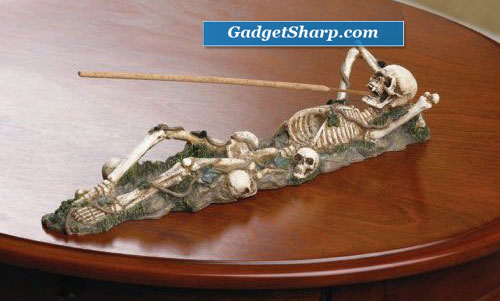 6. Elegant Expressions 5 Headed Smoke Breathing Dragon Incense Burner [amazon]
This is a highly detailed five headed dragon made of high density cold cast resin. The dragon will breathe smoke out of the mouth of each dragon head as the cone incense burns. A burner receptacle in the bottom allows you to place the cones inside.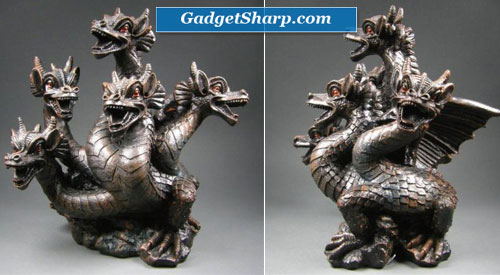 7. Anubis Incense and Taper Candle Holder [amazon]
This is a beautiful stick incense and taper candle holder in the image of the Egyptian jackal God Anubis. Made of high quality bronze resin. Holds stick incense and standard taper candles.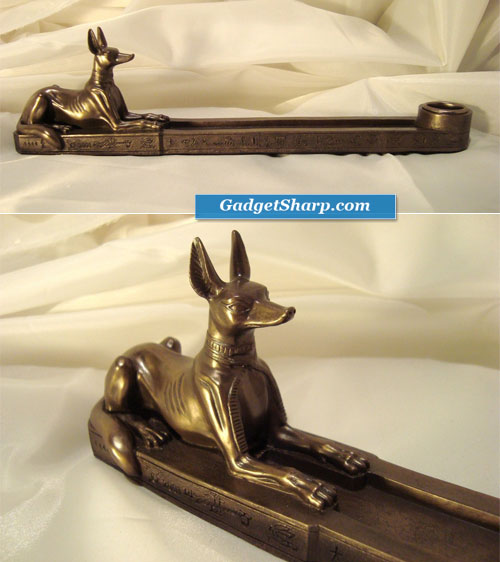 8. Wooden Coffin Incense Burner [amazon]
Twelve inch wooden coffin style incense burner/holder from India.
It has brass inlays on the sides and a "hidden" compartment in the bottom that opens up where you can store incense sticks.
It has two plates for cone incense and two holes on the side for sticks.
Stylized sun and moon brass decorations on the sides.
Made in India.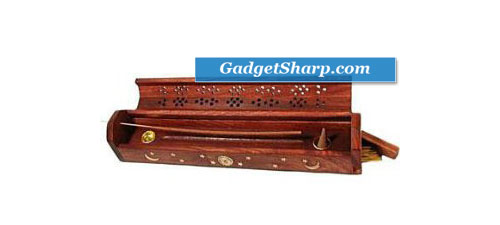 9. Lotus Incense Burner [amazon]
Cold Cast Resin
Exceptional Detail
2 Inches Tall x 4 Inches Diameter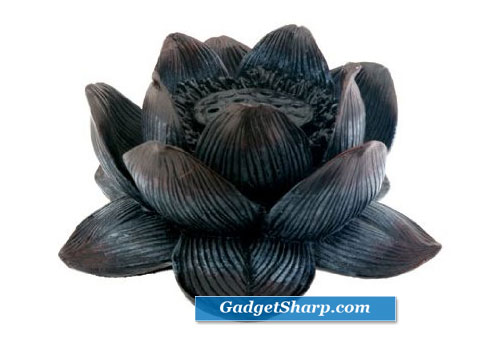 10. Artisan Incense Towe [amazon]
Add instant artistry to any surrounding with our unique standing incense holder! Insert your fragrance sticks inside the wooden case, then relax as sweet smoke gently wafts through the tower?s many cutouts. Wood. 3 3/8 inches x 3 3/8 inches x 12 1/4 inches high.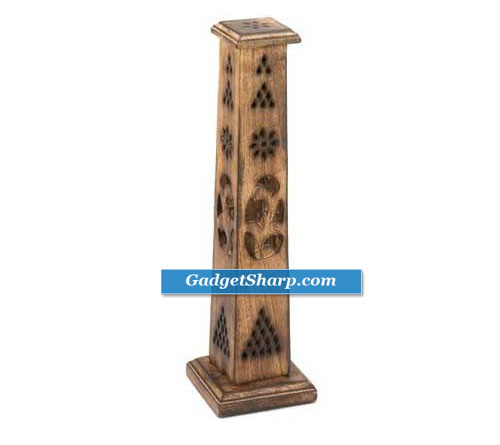 11. 7" Aladdin Lamp - Ornate Genie Incense Burner [amazon]
An exotic addition to any home or office
Please use safely when in use
A unique gift idea or party favor
Fill with your favorite scent and make your whole house smell wonderful!