Bath rug and shower mat, not important but essential things for you bathroom. They not only provide comfortable, slip-free footing, but also offer gentle massage and add personal accent to your bathroom. Want to get some idea? Just check our today's post - 10 Beautiful and functional Bath Rug and Shower Mat.
1. Mat walk bathroom mat by Paolo Ulian [link]
Slippers are integrated into the mat, allowing you to walk comfortably and without slipping on dirty or wet floors. At the same time, Mat walk can be seen as a new way of wiping the bathroom floor.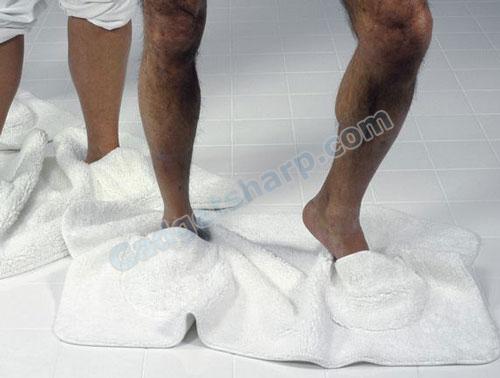 2. Bloody Bath Mat [amazon]
Insert screeching violins here You are sound asleep when suddenly a piercing noise jolts you out of bed. You slowly slink to the bathroom and flip on the lights. Your eyes are assaulted with the goriest of sights - a bath mat stained with bloody footprints.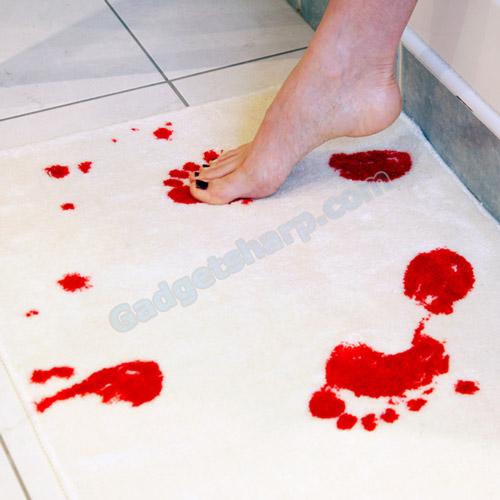 3. Immaculate Mini Lawn In Your Loo [link]
They say walking on fresh grass increases your blood circulation; I can?t vouch for that! Anyways, it is a reason to get going to the nearest park, remove your expensive Jimmy Choo?s and prance around. The Moss Carpet looks at getting the grass to your feet, and that too in your loo! Made from imputrescible foam called plastazote, the mat includes ball moss, island moss and forest moss. The humidity of the bathroom ensures that the mosses thrive. And that?s why you need to place it there and not anywhere else.
4. InterDesign Pebblz Bath Mat [amazon]
Besides just keeping your feet off your dorm shower this mat also helps to prevent accidental slips and falls in the shower. The bottom of the mat has numerous suctions to prevent shifting.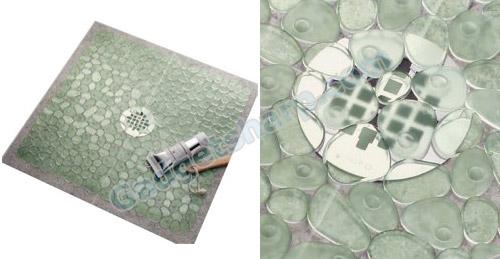 5. Aquatopia Deluxe Safety Easy Bath Kneeler [amazon]
Stay safe & comfortable during bath time with this extra large, deluxe, anti-slip cushioned pad for your knees & extra padding for your elbows. Easy to use, the kneeler unfolds in seconds. Made from water friendly neoprene, it has pockets that are perfect for soaps & shampoos, keeping everything you need close at hand. Simple fold-away design makes for easy storage virtually anywhere. Fits any standard tub.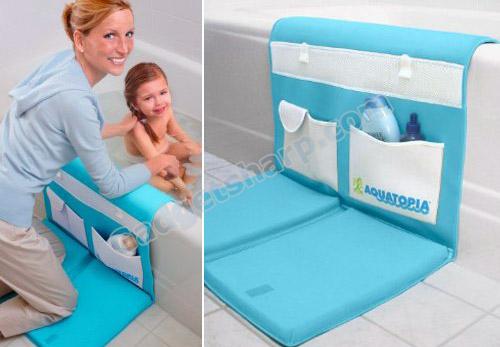 6. Football bath mat and slippers [link]
have a look at this unique football themed bath mat and slipper set designed by volker albus. the mat is made to look like a plush football field, while the slippers are made from what looks like a leather football. they make the perfect apparel for your next home-game, along with stefan legner's 'football garland', a clever folded paper decoration we previously featured.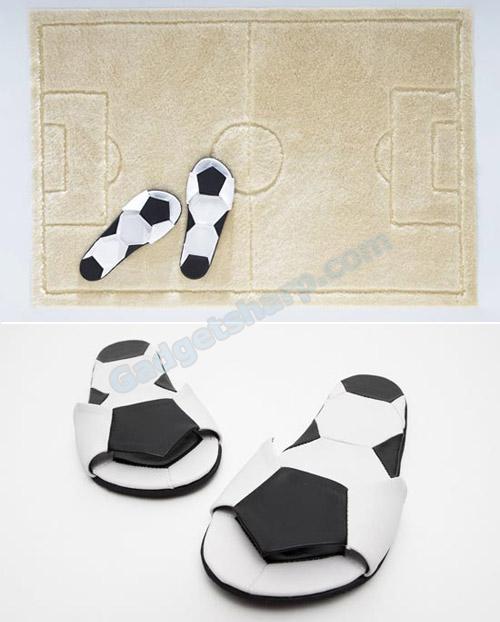 7. Conair DPSHMAT Teak Bath Mat [amazon]
The Teak Shower matt provides comfortable, slip-free footing. Lightly coated with mineral oil to provide a beautiful nonslip finish, the durable, solid wood construction will last for years. It also resists fungi for a cleaner shower/bath environment.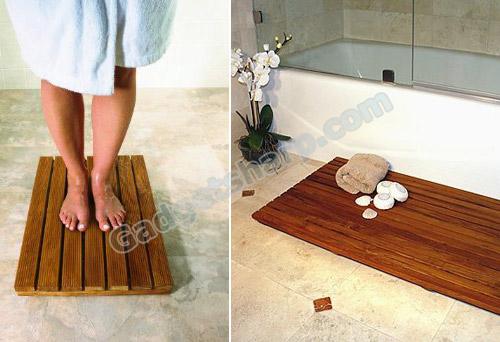 8. Natural Pebble Mat - Mixed Stone [amazon]
Turn your bathroom into a luxurious spa getaway with the mat that gives you a foot massage. Washed and polished river stones in soft, neutral colors (browns, creams, grays) are hand-selected and hand-applied to a mold- and mildew-resistant backing of indoor-outdoor carpet. Before and after a bath or shower, they feel amazing under bare feet. You might also use this Natural River Stone Bath Mat as a doormat.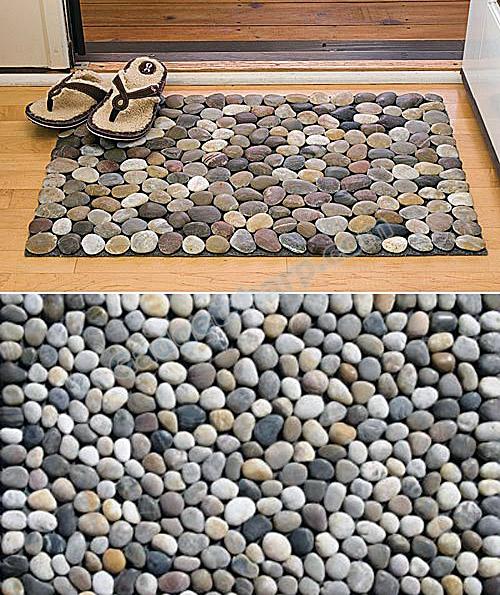 9. Soap-Dispensing Shower Mat [link]
oap-Dispensing Shower Mat cleans, buffs and massages feet without awkward reaching. No need to bend over or risk slipping in the shower. The multi-purpose shower mat has two rollerball dispensers for liquid soap (not included), an oval pumice stone, oval foot massager with nodes and flexible PVC nodes over the entire mat surface for stimulating massage.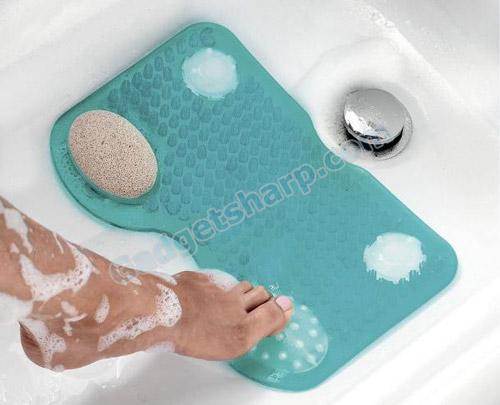 10. Thermal Spa Bath Mat, White [amazon]
Every comfortable form of relief is included in this portable easy to store Thermal Spa Bath Mat. This fully padded mat offers soothing allover bubbling action. The neck rests on an adjustable massaging pad, and moving down the mat, a dual back massager calms tight muscles and relaxes the spine. This kind of luxury will mean immediate sales to today's fast paced workers, weekend runners and perennial shoppers. It's the gift of a decade.