If you pack a lunch, odds are you're going one of two paths: the (wasteful) disposable bag, or some sort of grade school lunchbox. They are practical, but why not give a chance to those stylish and eco-friendly lunch bags presented below? These modern lunch bags combines designs, functions and safe materials with features perfect for stowing your favorite food, drink and utensils and stylish enough for most people to carry too.
1. BUILT Fugu Lunch Tote [amazon]
Insulated lunch tote with dual compartments that insulate your food and drink separately for up to 4 hours.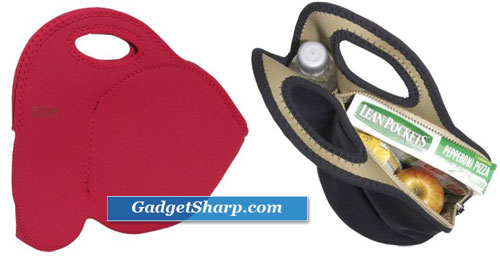 2. Skip Hop Zoo Lunchie Insulated Lunch Bag [amazon]
Roomy, insulated bag keeps food and drinks cold
Large main compartment big enough for sandwich, apple and juice box and Interior mesh pocket for utensils, lunch money and more
Adorable zoo face with crafted details and fun matching zipper-pulls
Top handle attaches onto another bag or ZOO PACK
PVC-free and complies with California's Prop 65 for safe food storage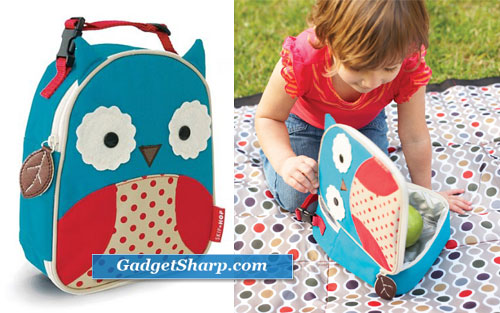 3. Thermos Raya 9 Can Duffle Lunch Coole [amazon]
Lunch duffle measures: 11-Inch W by 5-3/4-Inch D by 9-Inch H
Extra wide top for easy loading; comfortable carrying handles
Will hold 9 cans; or most frozen entrees
IsoTec layered insulation structure provides superior cold retention
Heat-sealed, leak-proof PEVA lining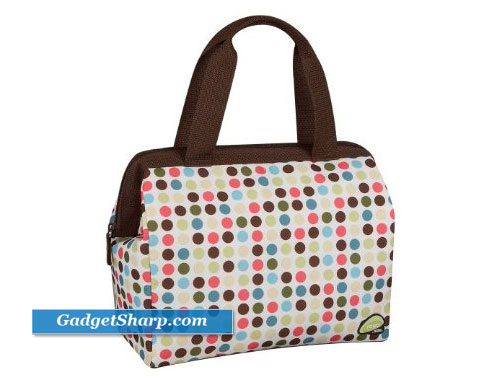 4. BUILT Verve Lunch Bag [amazon]
Insulates up to four hours (time varies depending on external temperatures)
Tested for lead safety-no vinyl or PVC used
Made from neoprene (the wetsuit material); Includes interior pocket; Zip closure; Stores flat
Zip closure; soft-grip handles; stores flat
Stain resistant; Machine wash cold, drip dry-remove strap before washing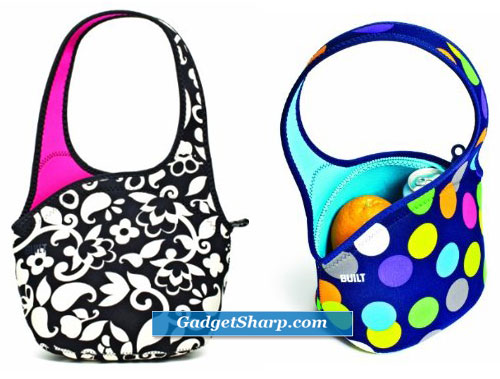 5. Thermos Novelty Soft Lunch Kit [amazon]
Reduce waste and save money by packing your child's lunch in a Thermos Soft Lunch Kit
100 Percent PVC free with PEVA linings
Superior quality closed cell polyethylene foam insulation
Zippered main pocket
For ages 5 and up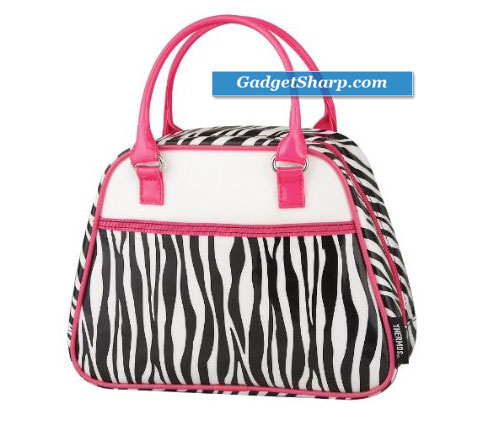 6. Kids Konserve Beach Insulated Lunch Sack [amazon]
Reusable, insulated lunch sack. Outside: 100% recycled plastic bottles. Inside: eco-friendly, BPA and lead-free insulation. The ultimate in recycling and reuse! This insulated lunch sack with adjustable strap is made from plastic water bottles and will keep your lunch cold for hours! Inside pocket for an ice pack, should you need a bit of added cold! Roll it down and it fits nicely in to a backpack or even brief case!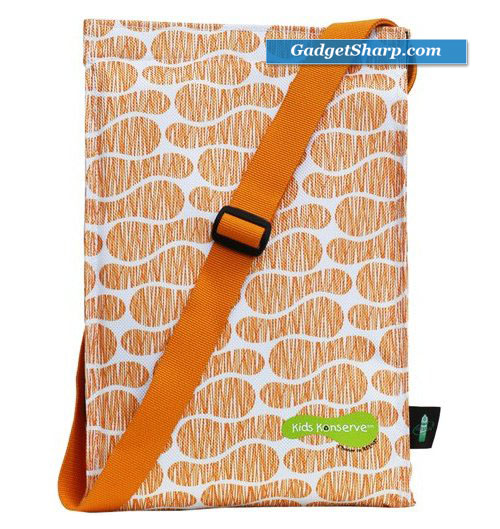 7. Dabbawalla Eco-Friendly Lunch Bag [amazon]
Dabbawalla bags Lunch bags are a fun, functional way to tote lunch and snacks for adventurers of all ages. Crafted from eco-sponge, an innovative neoprene fabric that has earned the Oeko-Tex 100 standard of safety in textiles, Dabbawalla bags are certified free of lead, PVC, pthalates and over 100 other harmful substances. The stain-resistant, durable fabric is insulated to help retain food temperature.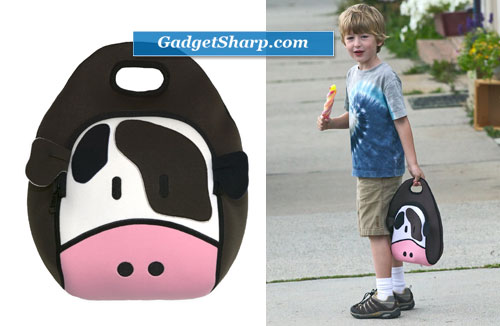 8. BUILT Neoprene Spicy Relish Lunch Tote [amazon]
Extra roomy lunch tote with inside pocket and over-the-shoulder strap
Tested for lead safety-no vinyl or PVC used
Made from neoprene (the wetsuit material); Available in several colors and designs
Zip closure; soft-grip handles; stores flat
Stain resistant; Machine wash cold, drip dry-remove strap before washing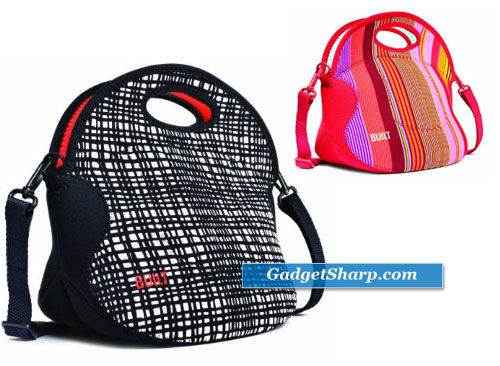 9. Personal Cooler Lunch bag [amazon]
Packit is a freezable lunch cooler designed to keep contents cooler, longer: up to 10-hour
Coolers feature a patented eco-gel permanently built into liner, no need for ice or gel packs, simply store your packit directly in the freezer
Perfect for packing healthy perishable foods such as: yogurt, milk, fruits and vegetables; food stays fresh all day- so uneaten portions can go right back into the fridge at the end of the day, reducing waste and saving you money
PackIt coolers fold compactly for storage in your freezer until you are ready to use them
Designed by moms, for moms: pvc/lead free, non-toxic, earth safe and re-usable; hand wash interior and exterior, not intended for dishwasher or washing machine use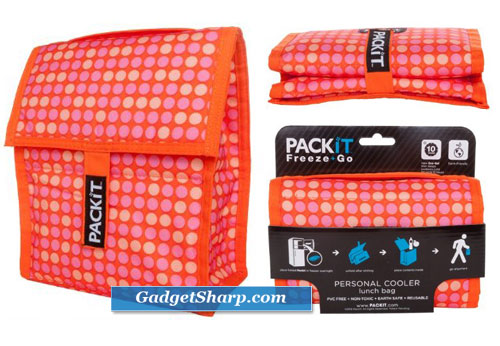 10. Picnic at Ascot Santa Cruz Collection Dumpling Lunch Cooler [amazon]
Beautifully designed and fully functional, this insulated lunch tote with watertight liner and comfortable shoulder straps, is just too cute to pass up. Sure to be a favorite. Zips wide open for easy packing. 100% Cotton Polka Dot designer fabric.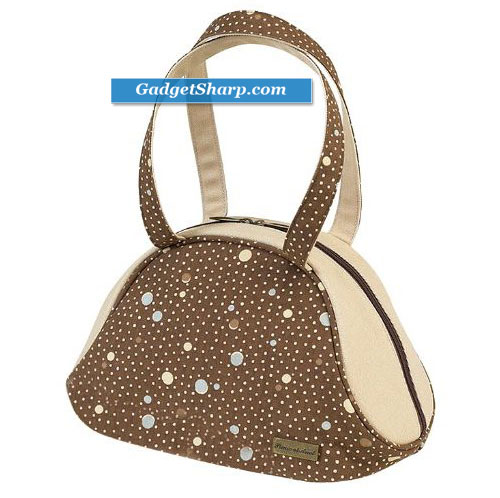 11. Milkdot Stoh Lunch Tote [amazon]
Stoh by milkdot is a modern yet practical insulated tote where design meets function with safe, non-toxic materials
Durable lead-free poly-canvas with a water repellent finish
Interior organization with two mesh pockets for small items and easy to wipe lead-free lining
Hidden magnetic closure
Closed-cell interior foam for added insulation