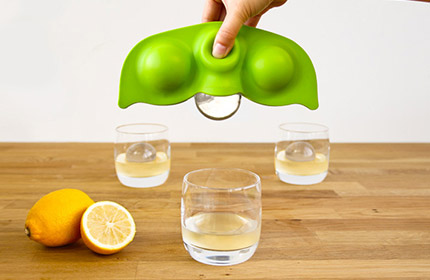 Just when you think ice trays have reached the pinnacle of design, along comes these cool new designs. From the super cute frozen peas to a bit scary ice shark, now you can enjoy your cold beverage with some new adds-on. Let's take a look at these cool new designs.
Read More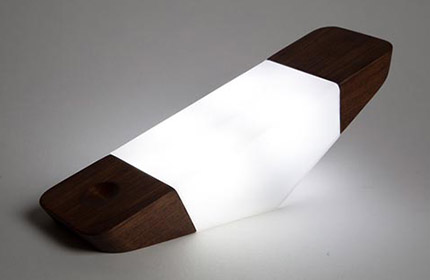 Designed by Georgia-based industrial design student Nicholas Baker, the Prism Nightlight is a minimalist, battery-powered nightlight that inspired by the classic see-saw. The light is turned on & off by a single tilt of the product, easing the hassle of […]
Read More

If your child dreams of being a brave firefighter, an smart astronaut or a beautiful princess, then they'd love to sleep in below duvet cover sets, which can make their dream come very soon. High quality photograph is printed on duvet and cover to make the beddings look like a real suit/dress for firefighter, astronaut or princess.
Read More
Designed by Sam Brown, this unusual hat stand valet allows to undress and put your pocket goods into a specific spot. But all those functions are the reason for its insane price tag £2,886.00. The valet is crafted completely from walnut wood and topped with a small bronzed skull, which makes this piece so unique and prefect to any bachelor pad. The rest of the valet remains traditional, with a place to rest your items, hang your coat and place your shoes for good measure.
Read More

Using a watering can is a good way to save water when you're watering outdoor plants and essential for indoor plants. They should not only have enough capacity but also easy to carry and pour. Different from the usual, boring watering cans, here we have some cool looking ones to help you grow your garden playfully and stylishly.
Read More

As a tourist, you need to carry many gadgets to keep yourself on track, phone, GPS, camera. Sure we can do most of them with current design of smartphone. However, we have to keep switching from one screen to another when we try to conduct different task. "Travelling Companion Panorama Camera" is an innovative concept design by Han Li, combining the capabilities of several different gadgets and aids that traveller often find useful. Comprising a pair of tech-packed side bars and a transparent touchscreen window, the device will overlay information about your environment for your reference, helping you to map routes, discover sights and take photo as well.
Read More

If you literally tired of tossing and turning your pillow and hoping to find a perfect spot to sleep, you probably should take a look at this cool Waterbase Pillow from Mediflow. This ingenious pillow is always just right because it has an adjustable water pouch inside allowing you to adjust for comfort and support. Moreover, it it's been clinically shown to reduce neck pain, relieve associated headaches and improve quality of sleep.
Read More

In the digital world, we can find time almost anywhere - phone, computer and home appliances. However, there is still a large amount need of clock(wall clock or desk clock). Because those well designed clocks can not only provide us with time, but also a great decoration to space. Collected here three unique clocks from Kikkerland, each of them has a unusual time reading method and cool looking.
Read More