11 Panda Inspired Products Design
The panda also known as the giant panda is a bear native to central-western and south western China. It is easily recognized by its large, distinctive black patches around the eyes, over the ears, and across its round body. It is beloved by lots of people due to its cute appearance and many products are designed around it. Here we rounded up 11 Cute Panda Inspired Products which will be a prefect gift for kids and panda lover.
1. Pineapple Panda Earphone [amazon]
Frequency Response: 20Hz~20,000H
Sensitivity:104dB
In-ear Sound Isolating Unique Character 3D shape earphone
Mega Bass sound
Smooth High Pitch Sound
Build-in Hands-free mic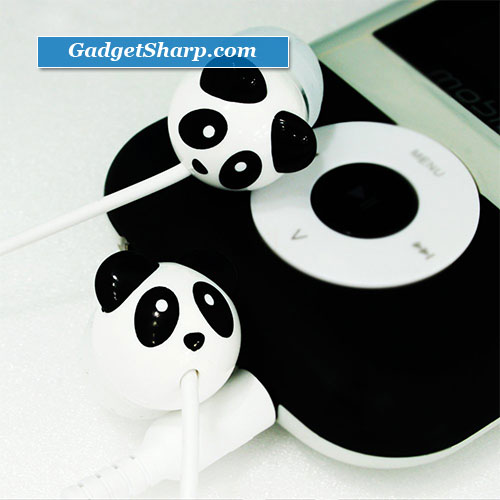 2. Panda Pal High-Powered Portable Mini Speaker System [amazon]
Great portable sound for your iPod, iPhone, iPad, MP3 Player, computer, cell phone, and more
Panda design is perfect as a fun desk-mate or for entertaining a youthful crowd
Unique, fun high excursion speaker design offers a powerful and portable sound
Wraparound 3.5mm cable for easy portability and easy to use controls with onboard volume adjustment and power switch
Join us in supporting Accessory Power in their fundraiser to support Pandas International! Visit the Pandas International website to find out how you can help!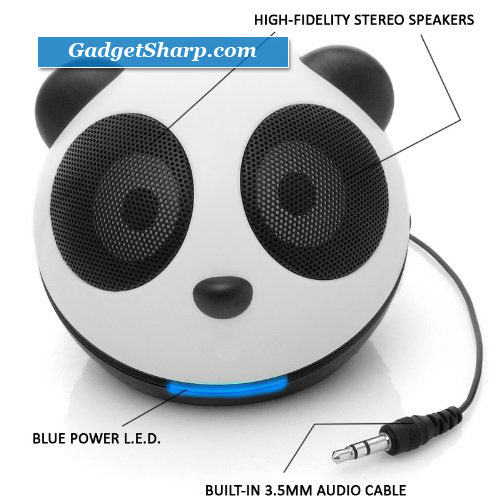 3. Magnetic Pandas Salt and Pepper Shaker Set [amazon]
Westland Giftware Mwah, Magnetic Pandas Salt and Pepper Shaker Set, 2-3/4-inch. These cute shakers have a magnetic insert to keep them together.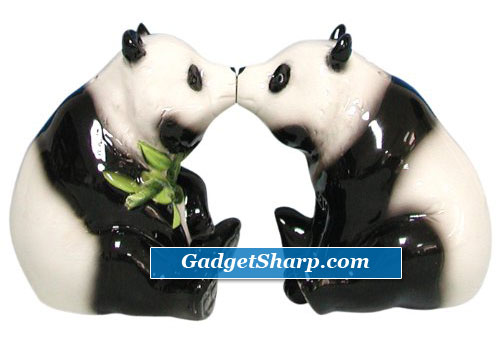 4. Itazura Coin Bank [amazon]
Mechanical panda steels and saves your coins!
The latest addition to the Itazura Coin Bank series features an adorable panda
Shipped directly from Japan
The panda says, "Nihao" when he comes out, which means hello in Chinese!
Produced by Shine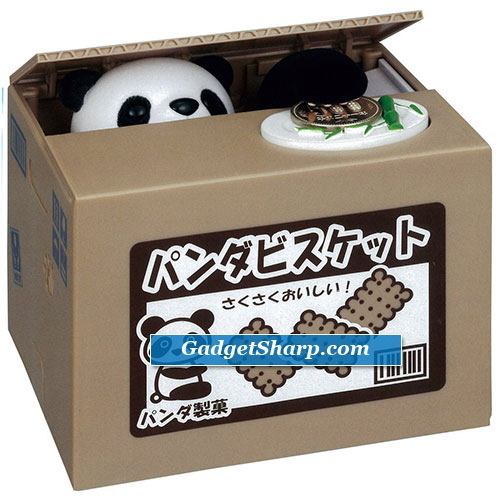 5. Panda Pillow Blanket [amazon]
Made with soft and short plush
soft and comfort, more unique pattern
Hold pillow blanket
adjustable pillow,also a blanket when you open the bag
33(L)"*28"(W)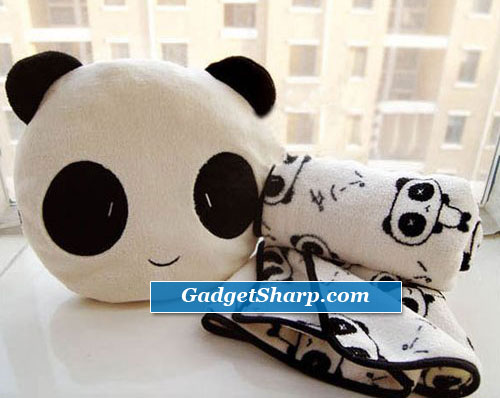 6. Kidorable Panda Child Umbrella [amazon]
Cute child sized umbrella just right for your little one to protect from the rain and sun.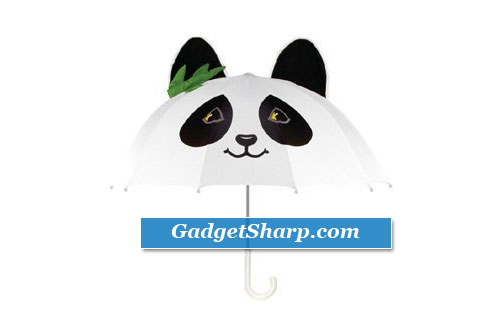 7. Panda Fancy Mug Cup Set with Spoon [amazon]
The little paws of the panda spoon hook along the rim of the mug, so you won't have to worry about her getting lost. This unique piece of tableware is perfect for your morning cup of joe, or anytime you fancy an extra-cute pick-me-up!
8. Premium "Panda" USB Flash Memory Drive 4 GB [amazon]
Premium true capcity 4 GB drive
Very cute "Panda" design
Supports USB 2.0 and compatible with USB 1.1.
9. Panda Face bento box [amazon]
Two-tiered bento box with panda bear-shaped face–great for the young and young-at-heart
Perfectly sized for bringing lunch to school or to the office
Includes two stacked compartments stacked separated by fitted plastic lid–great for separating two different dishes
Made of food-safe plastic
Top and bottom compartments dishwasher and microwave safe; inner lid not microwave safe and should be hand washed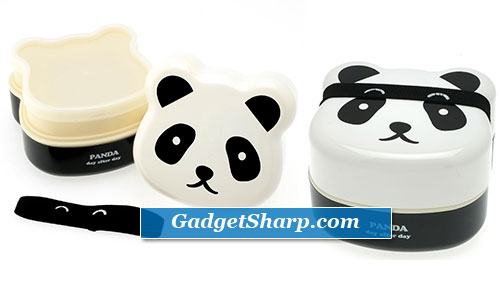 10. Travel Buddies Luggage Set [amazon]
Travel buddies set includes high quality 18″ wheelie suitcase with matching 13″ hard-shell back pack
Made from hard-shell abs, Hard shell protection but light weight
Wheelie luggage offers a duel height retractable handle that can be adjusted to an adult height and child height for convenience and also offers a hand carry handle
Back pack offers hand carry handle and child back straps
Wheelie weighs less than 5 pounds and back pack weighs 1.5 pounds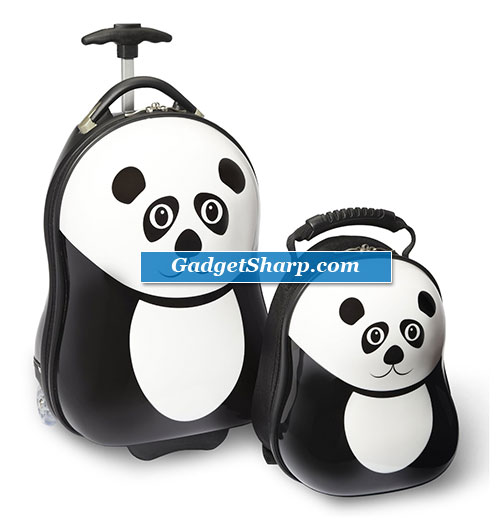 11. Black Panda Silicone Jelly Skin Case Cover for Apple Iphone 4G 4 4S 4GS [amazon]
Provides your iPhone 4 and 4S the maximum protection against scratches and scuffs.
Made with grade A silica gel, this case is not only durable and long lasting, but also equips the iPhone 4 and 4S with a soft and comfortable surface.
Pre-cut openings allows full access to all features.
It is user-friendly, and super easy to install.
For: iPhone 4 and 4S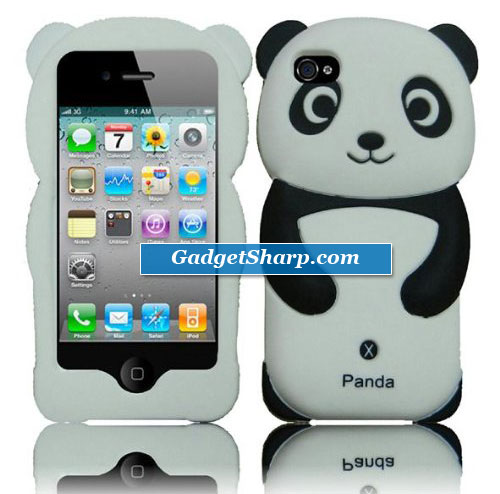 Got anything to say? Go ahead and leave a comment!